By Chris Dunlavy
THE National League – or the Conference in old money – has long been football's equivalent of The Priory.
A last refuge where famous names go to rehabilitate after rock bottom has been reached. A place to expel demons and start from scratch.
Luton Town, Oxford United, Bristol Rovers: all were forced to pull up a seat in the rec room, raise their hand and admit: 'I am a failing club'.
All of them swallowed their medicine – the pitiful sponsorship, the trips to Barrow and North Ferriby, the fury of frustrated fans. All eventually emerged healthier and more robust.
"It's a horrible division," said Chris Wilder, the man who ended Oxford's four-year exile from the EFL in 2010. "But, my God, it toughens you up."
Sadly, it is hard to see even the best football therapist weaving a silk purse from the basket case that is Leyton Orient.
Defeat by Crewe last weekend brought an end to Orient's unbroken 112-year stint in the Football League. Relegation, however, is the least of their problems.
Owner Francesco Becchetti, the jumped-up binman who lives in a £20m Mayfair town house yet has trouble paying staff wages, has poisoned this community club.
First, he dismantled the team that reached the League One play-off final in 2014, bizarrely describing Russell Slade's side as a "failing squad".
Then, he hired a succession of expensive and useless Italian managers and saddled them with a bunch of expensive and useless Italian players. Cue relegation to League Two.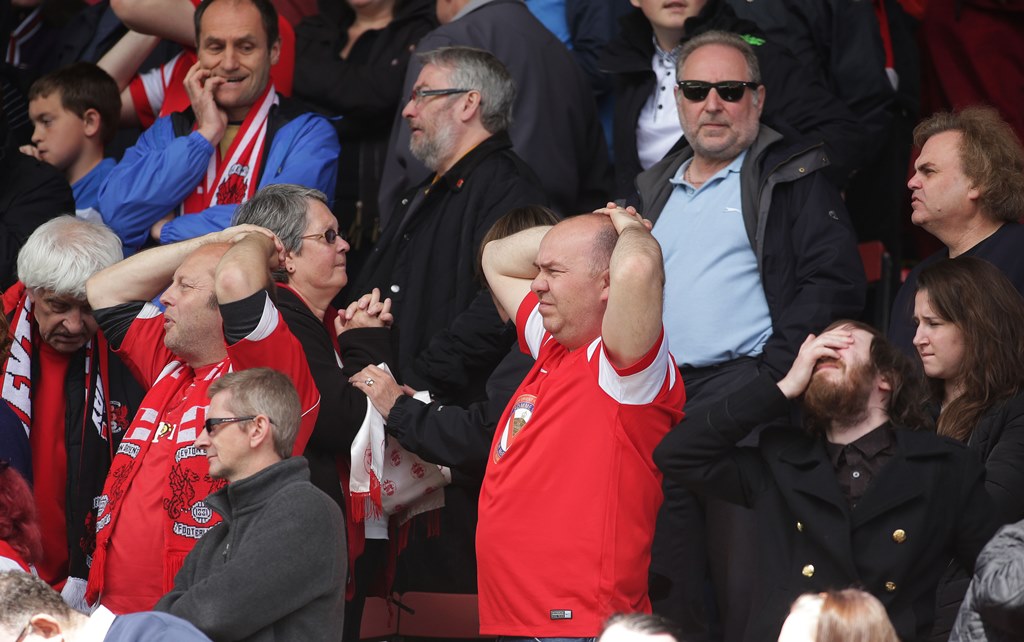 When supporters had the temerity to criticise his calamitous regime, Becchetti threw a strop and announced he would no longer "play on a Saturday". Shorthand for losing interest and cutting off funds. Bear in mind that the Italian is 52, not 12.
It would be funny but for the destruction these actions have wrought. Court cases, winding up orders, local business going unpaid.
Worst of all, staff were paid 24 days late for March. These are people who had nothing to do with protests. Who live on a fraction of what Becchetti earns. Who, in some cases, missed rent or mortgage payments and were forced to relocate.
Whether motivated by spite or genuine cashflow problems, Becchetti's failure to keep staff informed is deplorable.
While a tax bill was paid off in March, a winding-up order is due to be heard in June. Becchetti must either pay off the club's debts or sell up. Considering he wants £4m for a Non-League side, the latter looks pretty unlikely.
It is, though, the only hope for Orient. While the EFL test said otherwise, Becchetti has proven himself unfit to run a football club. He got into football for the glamour and the glory, to flatter an ego bigger than his London pad.
The National League is no place for preening peacocks. Only those who admit mistakes and face up to their problems can start the slog back to respectability. Becchetti has shown scant sign of that.
For every Oxford or Luton, there is a Stockport or Hereford, clubs for whom rehabilitation proved a step too far.
For whom the nadir had not been reached.
With Becchetti at the helm, Orient could become another.