(Picture: Action Images via Reuters)
Brighton winger Anthony Knockaert says he is dreaming of being named Championship Player of the Season to make his family proud.
It has been an unbelievably tough season for the 25-year-old after his father Patrick passed away in November, but after understandably struggling with his loss, Knockaert has since been sensational as the Seagulls push for the Premier League.
And, with just seven games to go and a potentially emotional promotion to come, being crowned the best player in the second tier would be an almighty honour for the Frenchman as he competes against Dwight Gayle and Chris Wood.
Speaking to Radio Sussex, the winger said: "For what happened with my dad this season I know he would be very proud of me if I win.
"I hope I will win it and it would be a great comeback for me from what happened for me this season.
"I didn't expect this when it happened, I was expecting myself to be out for a long time, I mean mentally."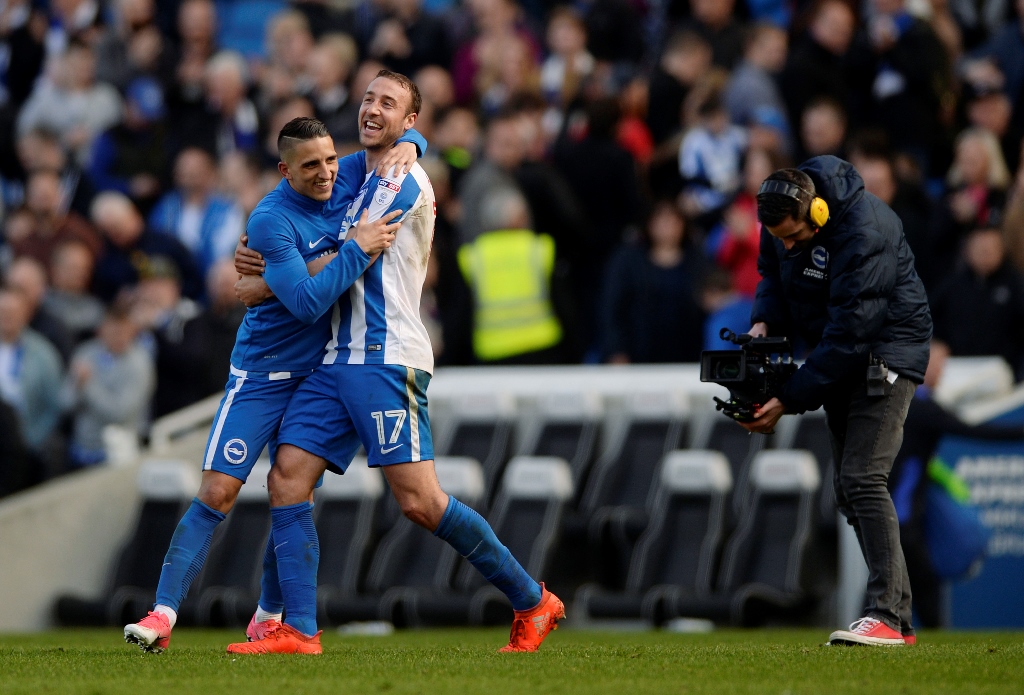 In a brilliant show of solidarity, the team held aloft his shirt after scoring against Bristol City in November, while Albion boss Chris Hughton and a contingent of the Brighton squad also travelled to France to support Knockaert at his father's funeral.
The support the club have shown their mercurial winger, who has 13 goals this season, is a topic he speaks emotionally about, saying: "I can just thank the club so much and all my teammates to have helped me like they did.
"I think if I'm here in this position to try to be player of the season in the Championship, it's because of them, I owe them everything.
"Obviously it was tough – I'm not going to lie, it was really tough.
"But I still thought every morning when I woke up, I was just thinking about my dad and thinking I just need to fight for him and that's maybe the reason I'm here."