(Photo: Action Images)
By Chris Dunlavy
DROPPED. Ostracised. Bombed. Jem Karacan holds few fond memories of playing for Galatasaray.
One, though stands out: his debut against Eskisehirspor at a seething, smoke-wreathed Ataturk, full of noise, colour and, as it transpired, misplaced optimism.
"The team hadn't been doing great," recalls the former Reading midfielder, who has just signed a short-term deal with Bolton after 18 tumultuous months in Turkey.
"I came in, played 90 minutes, did really well. We won the game 4-0 and I thought 'Right, this could be the start of something'.
"The next game, I wasn't even in the squad. I spoke to the manager – or at least tried to in my broken Turkish and his broken English. I said 'What's going on?'
"He basically explained that they'd signed a young lad from Real Madrid for £1m. The board planned to sell him for £10m, so they'd told the manager he had to play games, no matter what. I walked out thinking 'Come on – this isn't right'.
Not much was right about Karacan's time on the Bosphorus. Born in London to a Turkish father, he'd rejected Galatasaray at 14, reasoning he was too young to move abroad.
A second offer in July 2015 appeared to present a silver lining to two-and-a-half years of injury hell. After eight years at Reading, Karacan took the plunge. Yet, almost immediately, doubts crept in.
"The first week of pre-season training was in Austria," says the 28-year-old. "It was a really weird bunch of lads. Millionaires, internationals. Players who'd had unbelievable careers. A lot of egos.
"I was used to down-to-earth lads at Reading, being the joker in the pack. I just wasn't myself. A week in, I spoke to my family and said 'What have I done?'" Victory in the curtain-raising Super Cup briefly assuaged those concerns, but then came that deflating chat with manager Hamza Hamzaoğlu, who was subsequently sacked.
"The new guy came in and was even worse. He said 'Sorry, you're not part of my plans because you're part of the old regime'. I was like 'Wow, so that's it?' And it was.
"I played a few cup games, made my Champions League debut against Atletico Madrid. Just listening to that song at the start of the game, I was cracking up. All I could think was 'This wouldn't have happened at Reading'.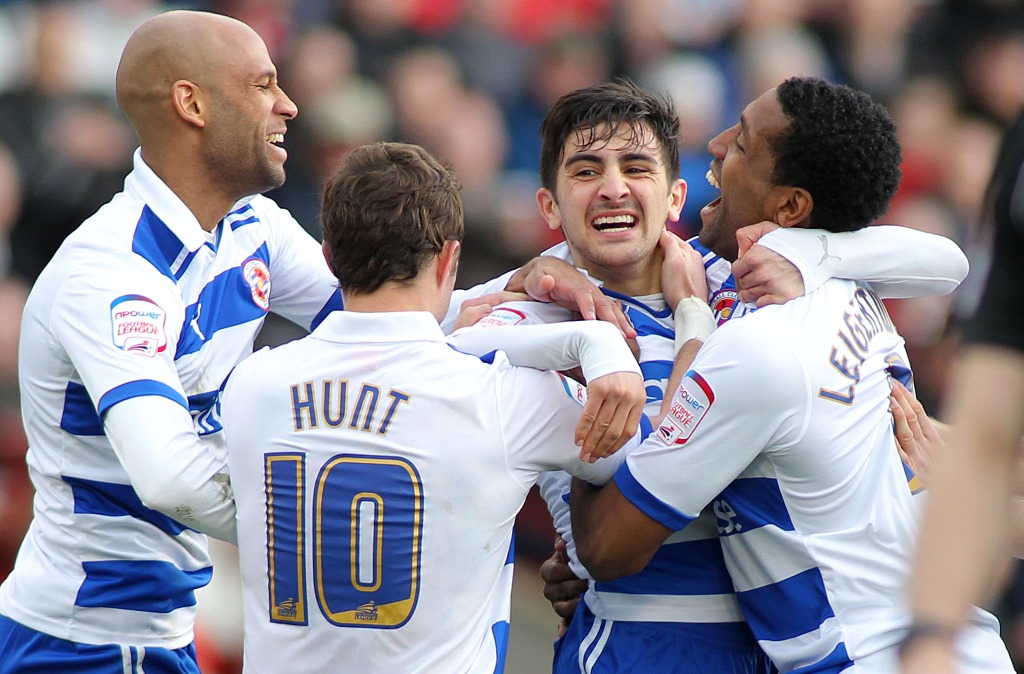 "To get Koke's shirt – someone I've always admired – and play against Antoine Griezmann was an amazing experience. But it all turned into a nightmare from there.
"At the start of this season I got cast aside, pressured to leave.
"I said 'Well, I've got two years left on my contract so I'm sure we can come to an arrangement'. They said 'No, we're not giving you anything, just go'.
"My fiance, who was out there with me, said 'No, you can't let them take the p***'. And she was right. Even though I was desperate to get out, I had to think of securing my future as well.
"I thought, 'What's the worst that can happen?' It turned out the worst was pretty bad. Just me and the fitness coach day after day. No contact with anyone.
"They tried their hardest with the mind games. But, when you've been out injured for 16-17 months like I have, there's not much can break you. That was a walk in the park."
Less easily ignored were the terrorist attacks. Istanbul was hit by five separate bombings during Karacan's stay, four claimed by ISIL and one by the Kurdish Freedom Hawks. The overall death toll reached 128.
Also, last July Turkish forces launched an unsuccessful coup against president Recep Erdogan, leading to 179 civilian deaths and a national state of emergency.
"We lived right in the centre of Istanbul," says Karacan. "We had a lovely place on the marina, woke up to the sun every morning. That was amazing.
"But, a month in, a couple of bombs went off quite close to us. When you hear things like that on the news, it isn't real. When you're there, it's scary. We saw the frenzy the country went into.
"Another couple went off. Then there was the failed coup. It suddenly hits home that you're living in a country that's quite unstable.
"We got to a point where we were thinking 'We could really be hit by something one day'.
"One day, the airport was attacked. We trained near there and the amount of police and soldiers was crazy. You knew something bad had happened.
"Social media would be banned out there when there was an attack, so you couldn't get on the internet. You were totally in the dark. Honestly, I've missed England so much."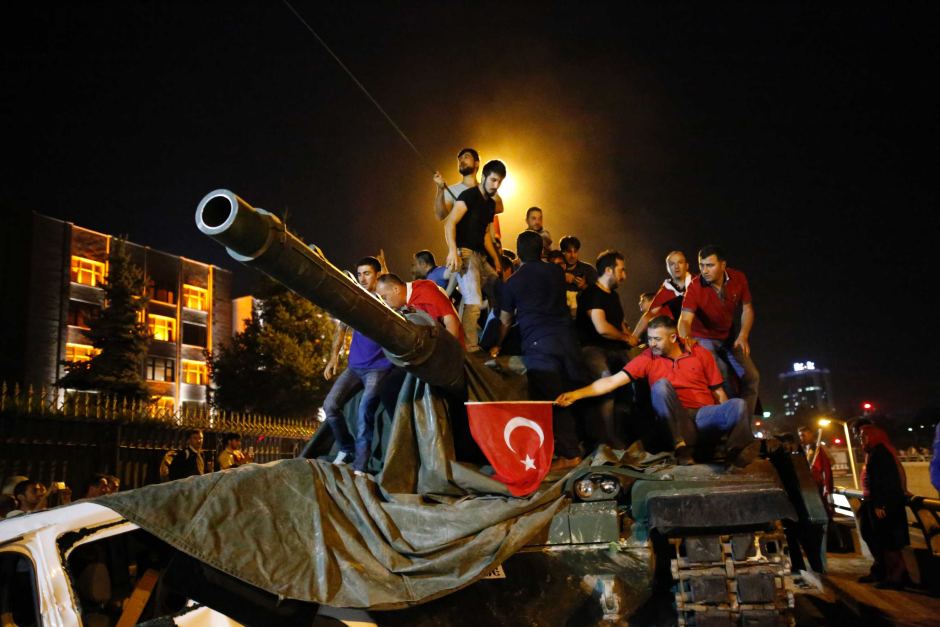 The combination of political turmoil and mistreatment eventually forced Karacan to cut his losses in January. Trials at Wigan and Norwich failed to yield an offer, but Phil Parkinson offered a lifeline and the former Reading skipper grasped it.
A ten-minute cameo against Fleetwood on March 11 marked his first appearance in England since May 2015.
"I knew if I didn't come back now and missed another season, it would be even tougher to get back in," says Karacan, who won the Championship title with Reading in 2012 and boasts 26 Premier League appearances.
"I also had to get back to enjoying life. It's been tough for my fiancee, going to a country she didn't know, trying to settle in. It was hard for all the family, even my mum and dad.
"They came to every single game at Reading, home and away. Suddenly they didn't have that in their lives.
"My first game here was Fleetwood away and they said they were coming. I was like 'Mum, I'm on the bench'. But she didn't care.
"It was also about perceptions. Because I haven't played that much, people maybe associate that with the injuries I've had. But I'm fine. In reality, it was just the politics of playing for a big club.
"I've got a lot of miles in the tank. I'm as hungry as I've ever been. I just want to seize this opportunity and enjoy being around a great bunch of lads again."
So, does Karacan regret his Turkish adventure? Or believe he could have done anything to change its course?
"Psychologically, it was tough," he admits. "I'd gone from having the armband at Reading to being bottom of the pile. I was missing home. Missing the lads.
"But I was also fighting a lot of factors. The fans want marquee signings. Every player that comes through the door has got to be a household name. I wasn't that.
"I played for the Turkish teams growing up, got on the bench for the full side once.
"Maybe if I'd got on the pitch and won a couple of caps, their impression would have been different. Whatever the case, I always felt like I had to prove them wrong.
"Then there were the politics. Don't get me wrong, I was trying to get into the team ahead of the Turkey captain and people of that calibre. I'm not stupid enough to think it wasn't going to be difficult.
"But I think I played nine games that season and lost one. That was to Atletico Madrid in the Champions League.
"It wasn't like I could do more. So no, I can't look back with too much regret."
*This article originally featured in The FLP's 26 March 2017 edition.