(Photo: Action Images)
By John Lyons
AS MILLWALL struggled to find their rhythm early in the second half against Peterborough last Tuesday night, a voice from the stands bellowed: "Sort it out, Harris."
The man in question is Neil Harris, the Lions manager, and, invariably, he does sort things out. Admittedly, it took a Lee Gregory penalty to see off Posh, but it was three more points towards their promotion push – and yet another clean sheet.
Taming the Lions was easier earlier in the season. Indeed, Peterborough hammered them 5-1 back in August. September didn't prove a lot better with three conceded in consecutive games against Southend, Rochdale and Port Vale, all resulting in defeats.
There were wobbles, too, in the opening half of December, including a 3-0 reverse at high-flying Scunthorpe. It left the Lions 14th in League One and seemingly going nowhere fast.
Yet since the turn of the year, the south-east London outfit have turned into scrooge. Aside from the two goals conceded at AFC Wimbledon in a 2-2 draw on January 2, Harris' men had only let in one more goal this year ahead of yesterday's game against MK Dons at The Den.
The stats are impressive in anyone's book: one goal conceded in 12 games (in a 1-1 draw at Bradford), nine clean sheets on the spin in league and cup, 14 hours without the opposition netting.
Last Tuesday's 1-0 victory against Posh made it a perfect February in terms of shut-outs – eight in eight games, all the more impressive considering their busy schedule.
Three Premier League clubs have been sent packing in the FA Cup, Bournemouth, Watford and Leicester knocked out at The Den.
And their unbeaten run stood at 16 games in league and cup, lifting them to sixth in the table and to a mouth-watering FA Cup quarter-final at Tottenham next Sunday.
So what does the manager credit his side's astonishing clean sheet record to?
"It's not necessarily hard work on the training pitch at the moment because of the amount of games we've had recently," said the 39-year-old.
"We do a lot of organisation and preparation off the training pitch so players know their jobs, they know what the opposition are going to bring.
"We do a lot of analysis on opposition players and teams so that helps the individuals and the team, but there was a lot of work done on the training pitch when we were conceding goals.
"Leading up to Christmas my assistant David Livermore spent a lot of time with the back four, the defenders, to get into good habits and there's also an element of form individually. Earlier in the season there's no doubting that we had some big name players for us that weren't performing and now they are.
"I would like to think the whole team is influential in our defending. We defend from the front, the front players work really hard.
"The wide players work extremely hard, cover so much distance. If you compare what they cover with Premier League statistics, we cover a lot of ground because we give a lot of ground up.
"That's why I have to rotate the squad at times. Everyone does their job, whether it's defending a corner or the opposition having a goal-kick. Everybody's bought into the group ethic."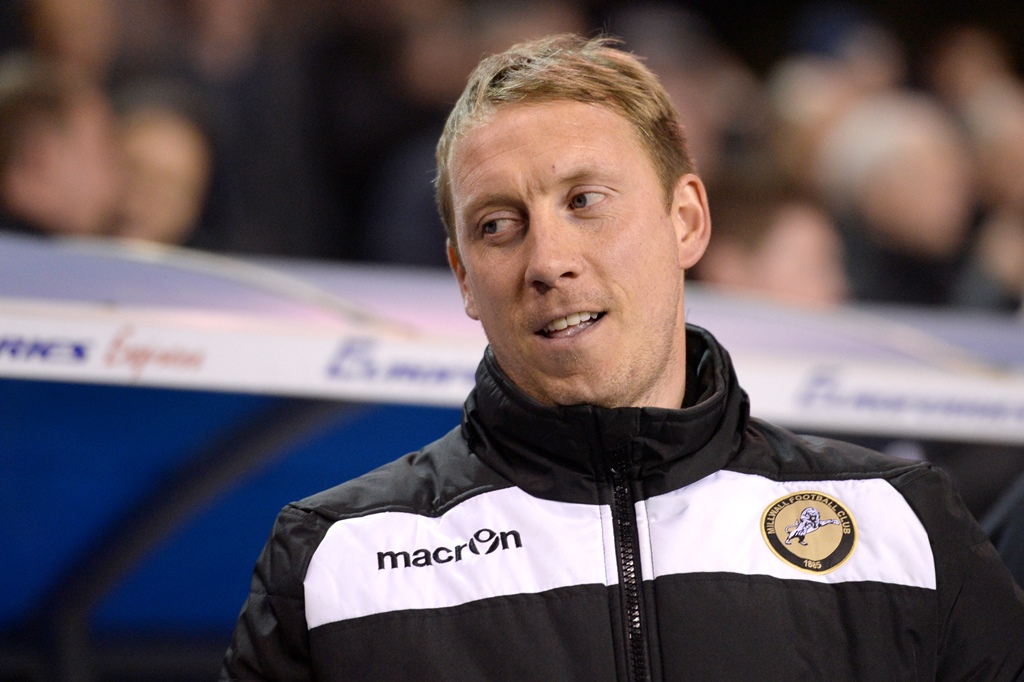 There is no one getting above their station at Millwall. Lions legend Harris, the club's all-time record scorer, wouldn't allow it.
It is very much a team culture and he prefers not to single out individuals for praise, though he did make an exception when Gregory 'had the balls' to resume spot-kick duties against Posh after fluffing two at the death in last Saturday's 0-0 draw at Oldham.
"We don't really talk about it (our defensive record)," he said. "We are just consistent with what we do and everyone knows their jobs.
"I've had to make changes because of the amount of games we've had and it doesn't matter what personnel I pick – we are still consistent in our group ethos, our work ethic, our ability defensively and we are still creating chances.
"Every time you keep a clean sheet, you give yourself an opportunity to win, of course, and we've picked up some really good points with 0-0 draws. We want to keep the run going, we want to keep the undefeated record going and we want to keep the clean sheet record going. Sooner or later someone is going to score past us, someone is going to beat us, then it becomes how you react. We'll enjoy it while it's ongoing, the players are playing with real confidence."
Against Peterborough, you could see how difficult Millwall were to break down. Rookie keeper Tom King, 21, has come in for the last three matches and shown he is an able deputy for regular number one Jordan Archer.
Centre-backs Byron Webster and Jake Cooper were pillars at the back, while full-backs Tony Craig, the skipper, and Shaun Cummings were solid as a rock, too.
In front of them, the central midfield duo of Shaun Williams and Ben Thompson really put themselves about and helped protect the rearguard.
It's also a team that is pragmatic – witness left winger Shane Ferguson tripping Posh's Brad Inman to thwart a possible counter-attack, picking up a yellow card in the process.
This is a no-nonsense team and Harris wants them to show the drive and determination the Lions fans demand. It helps that the boss is a Millwall hero, having played for the club for a decade in two spells.
He'd already had one stint as caretaker-manager when he was given the same role following the dismissal of Ian Holloway in March 2015. Although he couldn't quite pull off a miracle and keep the Lions in the Championship, he impressed enough to be handed the reins on a permanent basis at the end of April.
Last season, his first full season in charge, saw the Lions reach the League One play-off final at Wembley, losing 3-1 to Barnsley, and they were back in the play-off spots this term following their midweek win. But they were also only six points off automatic promotion, having hit a run of form at an ideal time.
It means Harris, who also played up front for Nottingham Forest and Southend, is starting to make a name for himself as a boss.
Lions striker Harry Smith, signed from Non-League Folkestone Invicta last summer, is convinced Harris is heading on an upward trajectory.
"His man-management is great, everyone respects him and everyone knows the boundaries with him," said the down-to-earth 21-year-old. "He's the best manager I've played under and he's got big potential.
"Every day the gaffer's on the training pitch working with me one to one, things like timing, getting on the end of crosses into the box with TC (Tony Craig) putting them in. He will teach me certain things, every single day he's helping me. He's been briliant."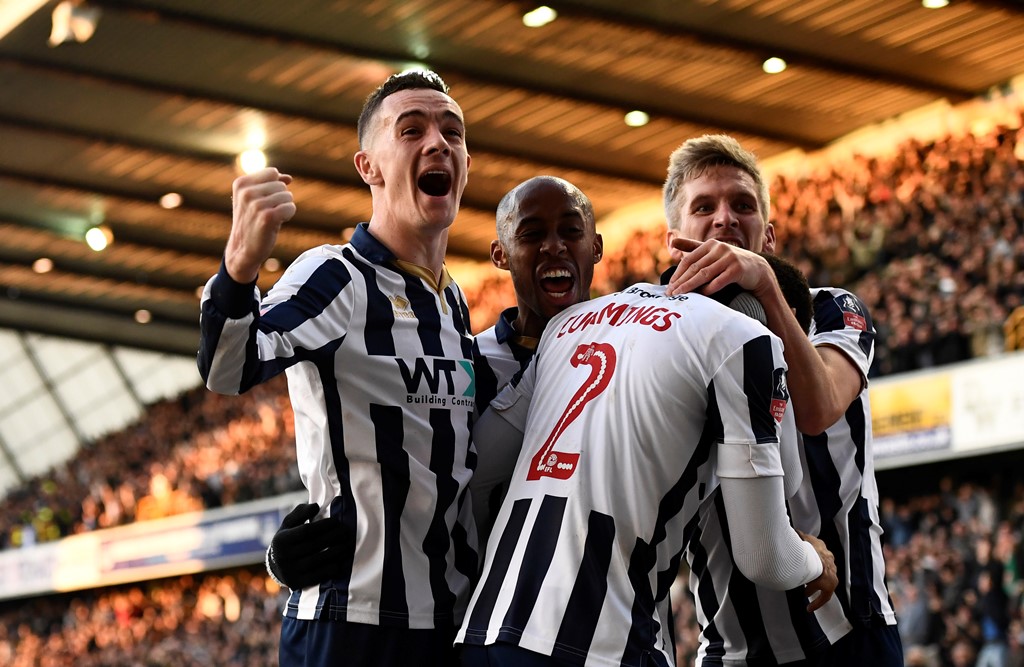 As for whether it's been difficult to get his players to focus on their league bread and butter when the Spurs tie is looming, Harris is unequivocal.
"No, that's a bonus game," he said after the Posh match. "Do we expect to win? No. Do I want to beat MK Dons on Saturday? Yeah. My players will be prepared, fully focused."
Now that the Dons game is out of the way, the Lions have the luxury of a full week to prepare for Spurs.
"Brilliant, we can catch up on some sleep," smiled Harris. "Eight days off is a good opportunity for the players to recover from a busy schedule. It'll give us a good opportunity to prepare for what's coming up."
A little trip to Abu Dhabi for warm weather training?
"No, not at this club," he joked. "We'll stay at Bromley at the training ground."
You wouldn't have expected anything else.
*This article originally featured in The FLP's 5 March 2017 edition – pick up your copy of the paper every Sunday in England or Wales.