By Chris Dunlavy
PAUL Warne sits behind his desk at Rotherham's Roundwood training ground and snatches up a scrap of paper.
"My son's match report," says the Millers boss. "I went to Aston Villa on Tuesday, so he said he'd watch Brighton for me! He's 13.
"It's actually pretty decent. Listen: 'Confident and patient on the ball. Pass along the backline quite a lot. Very clever with free-kicks and shooting distances, wingers stay very wide – lots of space between the lines'. Good stuff, right?
"My son – I don't want to say he idolises me – thinks it's great that I'm a manager. But it's weird. I look at him and just think 'Your dad's a fraudster'."
A fraudster?
"Yeah, a football fraudster" explains the 43-year-old, a combative forward who played 300-plus times for the Millers during a 15-year pro career. "I think it's my upbringing, the way I came into football. I played Non-League for years, went to university. So, when I signed for Wigan at 23, it was the biggest thing.
"It was like joining Arsenal for me because all I'd ever done was play local football. Ever since, I've always felt really honoured to be involved.
"I remember when they built the new stadium at Wigan and I left before it was finished. All the players were going 'It'll be great to get out of here' but, in my head, Springfield Park was a ledge stadium. It was amazing. Same with Millmoor.
"To be a footballer felt like a dream and now, to be a manager in the fourth-richest league in the world, that still seems surreal to me.
"I know it's weird. How many games have I played? Four hundred? Maybe more. But I still feel like I'm waiting to be found out. I'll always be the Non-Leaguer who somehow crashed the party."
Warne is remarkably honest and candid.
"I think insecurity does define me," admits Warne, who has a degree in sports science and trained to be a teacher before becoming Rotherham's fitness coach in 2012. "I've never really said it out loud before, but it's probably true.
"If I was in a room full of managers now, I'd always turn into the joker. Because I feel that, if there's a serious conversation about football, I haven't got anything to bring. That's my insecurity, still feeling like a Non-Leaguer.
"This season, one of our lads was on loan at Gainsborough. I went to watch him and loved it. I was stood on the side of the pitch, really close to the team. You could hear one person abuse one player. I felt far more at home there than I did in the technical area at St James' Park.
"Again, it's that feeling of being a fraudster. But I don't know… doesn't everybody feel like that deep down?
"I spoke to my mate Ritchie Barker, who's coaching at Charlton. He was manager at Bury, Crawley and Portsmouth. He asked me how I was finding it.
"I said 'It sounds weird but when I've made all my substitutions and I'm standing on the side of the pitch with nothing else to do, I feel really helpless. I find myself just clapping and shouting silly s*** just for the sake of it'.
"He said 'Don't worry, I've had that no end of times. Every manager has'. You prepare the team as well as you can, make the subs you can. After that, it's in the lap of the Gods."
The Gods have not been kind to this Rotherham side. Hamstrung by poor recruitment and the delayed appointment of manager Alan Stubbs, the Millers started badly and got worse.
By October, Stubbs was gone. Thirty-nine days later, so was replacement Kenny Jackett, unwilling to saddle himself to a lame duck. Warne has been in interim charge ever since but has been unable to overcome deep-seated problems. Now 18 points shy of safety, Rotherham are doomed to League One.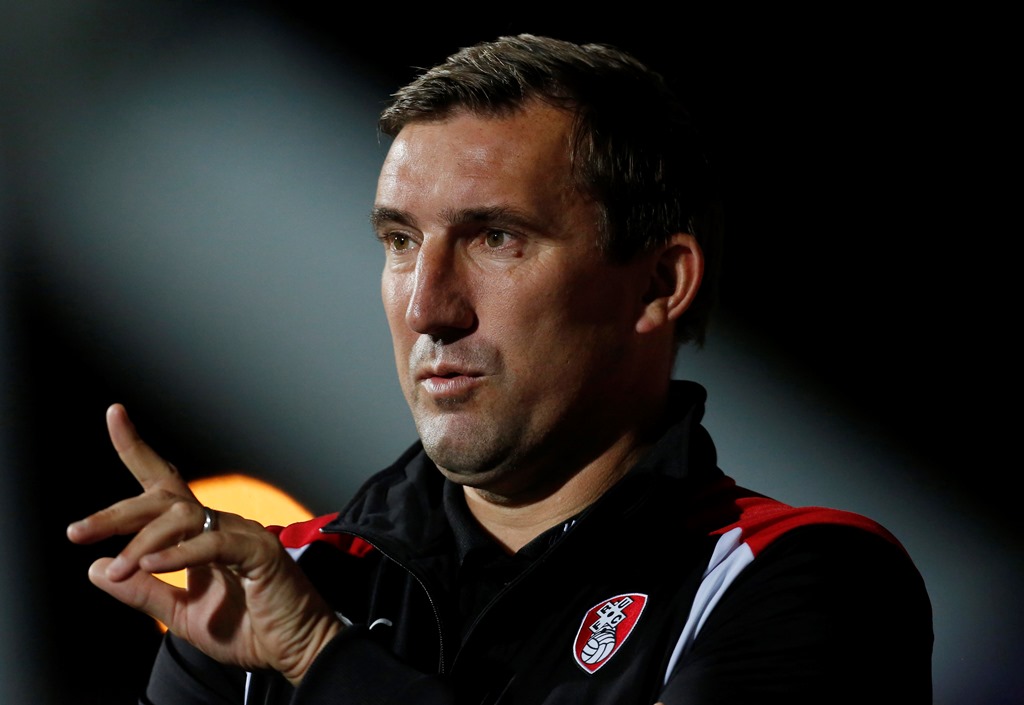 "When the team lose, it is depressing," admits Warne, who won two promotion as a Rotherham player under Ronnie Moore. "But I'm a realist. I do ask whether me and my coaches could have done anything more. But I also ask 'Should we have beaten that team?'
"When we lost 3-0 at Newcastle, we did everything possible to stop them from scoring, but it wasn't enough. So there's no point in me coming into the dressing room berating people. There's no point coming in on Monday and running them. They gave me their job lot.
"I read a lot of sport trash. I've read a lot about the All Blacks and their philosophy. I read a lot on basketball, the NFL and sports psychology.
"And one of the main themes is the old cliche about keeping your glass half full. I'm a firm believer that, if you keep positive, people will want to do well for you. If you talk to my lads, they might say 'Warney's a bit tactically inept or inexperienced' – this is me being paranoid as usual – but I honestly believe they want to succeed for me. I'm not saying I've got it right. I can't because we haven't got the results, but I try to create an environment that's right.
"It's like this thing about being called gaffer or boss. To me, that's purely about ego. I spoke to someone the other night and they said 'Yeah, but you need that to get respect'.
"To me, they either respect you or they don't. The name is irrelevant. I called every teacher Sir or Miss, but it didn't mean I respected them all. I just don't buy it." Warne has also been devouring Living On The Volcano, journalist Michael Calvin's in-depth exploration of football management from the perspective of 20 coaches.
"Fantastic, every manager should read it," he raves. "And something that Brendan Rodgers said about how easy life was as an assistant really struck me.
"When I was fitness coach, you'd turn up to a game, sit down with your cup of tea and think 'Come on lads, entertain me'. You can't wait.
"When you're a manager, as Brendan said, it's the complete opposite. You walk out, stand in the technical area and you want to be sick. You feel the weight of the team, the fans, the board, your staff, all on your shoulders. You're standing there thinking 'Please, please let us be good'.
"Monday to Friday is really enjoyable. Saturday is horrible because it's so tense. It's crazy what it does to you. I wasn't superstitious as a player. Now they're coming out of my ears. On Saturday, I found myself thinking 'What if I change my watch for this game?' and I was like 'What are you doing?' If only life was that easy, eh? Put your lucky pants on a win a match."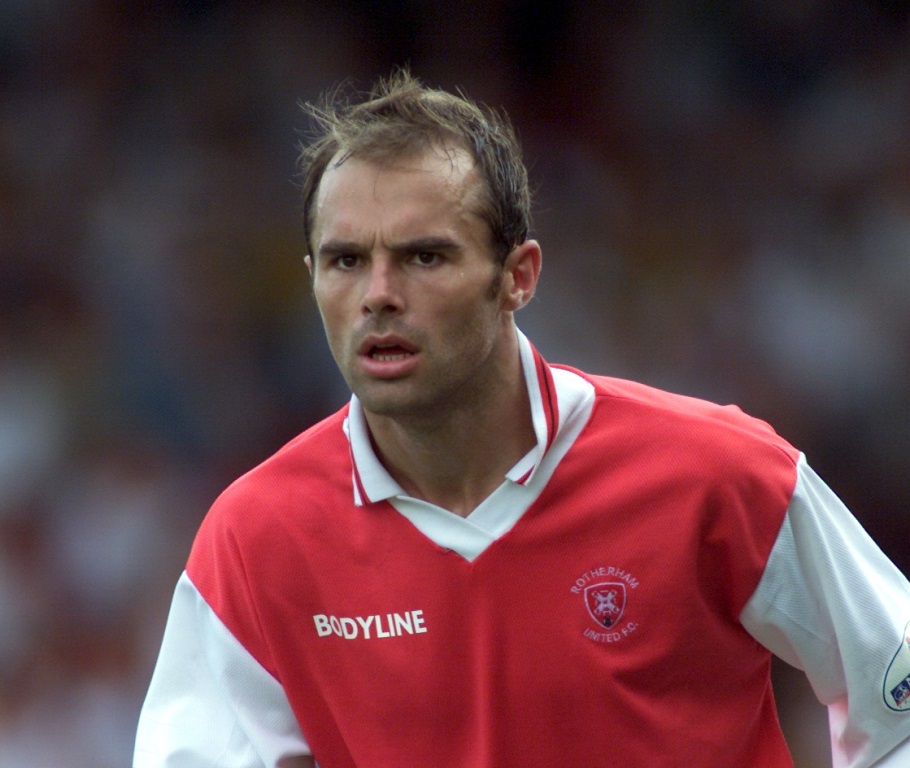 So why do it? Why stick your head above the parapet? Warne doesn't know and remains unconvinced that he desires anything longer than a temporary stint in the dugout.
"I've got no intention of leaving the club, that's for sure," he says. "I've been offered jobs at bigger clubs this season, to go and do my fitness role, but I love this place and the people.
"That sounds a bit fluffy and romantic, but it's the truth. If you came back here in ten years, then, unless I was sacked, I'd still be here. I never trained to be a manager. It's not something I ever aspired to do, not even in a pub team with my mates.
"I'll go on courses in the summer, if it happens, but I know the trajectory of a manager. If you're really good, you move on, which is not what I want to do. And if you're rubbish, you get sacked, which is also not what I want to do.
"I've got a good respect with the clubs and the fans. I don't want to damage that. And, to be honest, I don't want my kids to see me get sacked either. My son would be devastated.
"If the chairman said to me 'You can be the manager for the next three years', part of me would be really excited. If he said 'Look, I really appreciate what you've done but I've decided to bring in Claudio Ranieri', I'd think 'That's fair enough'.
"I can honestly say – and this isn't bull**** – that whichever way it went, I'd be happy. I would willingly go back to my old role, and enjoy it just as much.
"I'm really appreciative. That's the truth. I'm working for the club I love. All I want is here."