(Photo: Action Images)
By Adam Ellis
Leyton Orient Fans' Trust members have voted to approve its committee's plan to seek administration at the eleventh hour should the club's owner Francesco Becchetti fail to pay the club's £250,000 unpaid tax bill.
The O's have been summoned to appear at the High Court on Monday 20 March after being wound-up through a HMRC petition, with the fans' Trust fearing their Italian owner or a standing board member may fail to turn up to represent their defence.
At a meeting attended by over 200 members on Thursday evening, committee member Adam Michaelson said that a no show from Mr Becchetti on 20 March would in no uncertain terms spell liquidation of London's second oldest club.
LOFT have been planning for worst case scenarios in recent months, but Wednesday's winding-up news has forced them to expedite their short-term and long-term strategies – including their search for a primary investor.
On the pitch, Orient continue to struggle and are five points adrift of safety in League Two. You could win big if you predict whether they will remain in the Football League at the end of the season. If the thrill of winning is for you, check out 10 tips for winning real money with slot game
LOFT secretary Les Kaye explained: "We're trying to prepare for any situation that's thrown at us, and I think actually the plans have held up well given that 36 hours ago this was thrown at us and it's not left us in a complete flap. The [disaster recovery] plan is continually evolving and being refined all the time."
There remains a chance that Becchetti will appear at court and settle the bill, perhaps doing so before the scheduled hearing, in order to avoid administration and the 12-point points deduction that would then be imposed on the club by the EFL.
But LOFT have provided contingencies should this not happen in their comprehensive disaster recovery plan.
At the special general meeting they tabled a motion for the committee to seek an administrator to be appointed to oversee the club's running until a point when a takeover could be completed and HMRC tax bill settled. Or, alternatively, request court be adjourned should talks with investors show promise. This motion was put to the vote and passed with only four fans opposing.
In tandem with this, the O's have drafted a three-year business plan to provide sustainable finances but conceded that job losses at Brisbane Road would remain a real possibility. In an effort to kick-start their campaign of returning the club to its fans a second motion was put to the members in attendance concerning a regeneration fund.
Initially set at £100,000, the evening's debate of poor finances and ambitions to depose Becchetti with a takeover that would see LOFT either part-own or wholly own the club saw the target increased to £250,000. The motion included the proviso that not a single penny of money would be paid to Becchetti as part of a Trust takeover.
This motion was also approved by a members vote, who later donated to bucket collections at the conclusion of the meeting. While the Trust has now created a gofundme campaign which, at the time of writing, has surpassed £6,000.
LOFT have explained how the regeneration fund will be harnessed amid an ever-deteriorating state of affairs in E10.
"Administration, or even liquidation, cannot be ruled out – despite Becchetti's recent cutting of the playing squad, there is a very real risk that he may simply stop covering the losses the club currently makes.
"While the best solution to Leyton Orient's situation is for Becchetti to sell the club as a going concern to a new owner, LOFT's remit as a supporters' trust means that we have to plan for the worst. To that end, LOFT members passed a resolution on 2 March 2017, approving the setting up of the Leyton Orient Regeneration Fund with an initial target of £250,000.
"The fund would be used to help regenerate Leyton Orient FC (or, in the event of liquidation of the club, a successor 'phoenix club') in the following scenarios: negotiated sale of the club involving LOFT; Administration; Liquidation.
Under either Becchetti or LOFT, the possible submission into administration of Leyton Orient will need to be made on Friday 17 March at the very latest.
If administration is then agreed in court, then all formalities will need to be completed by 23 March for the O's to be deducted 12 points to take effect this season, consigning them almost certainly to relegation to the National League.
Should administration be formally made after the 23 March deadline, then Orient will carry over the points deduction into next season.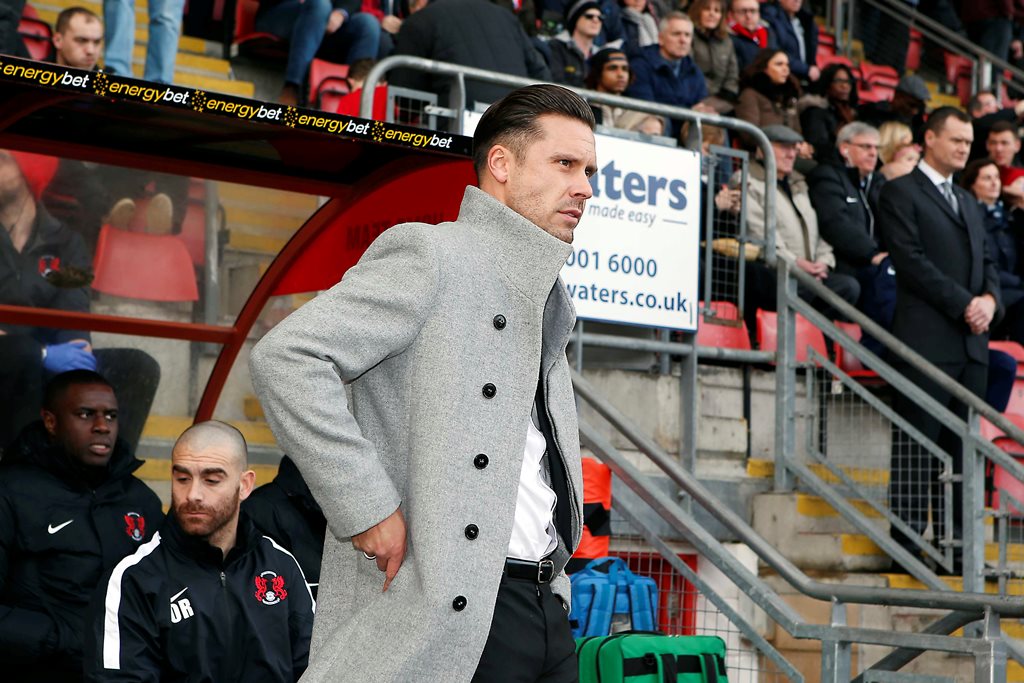 Liquidation
Concerns at the meeting peaked when 'phoenix club' was mentioned as a last-resort option should the club be liquidated.
A real possibility that Orient supporters face as it is thought the club has wracked up over £10million in debts over the past two years.
Seeking to understand the complexities of establishing a phoenix club LOFT have opened dialogue with the FA, who have notified them that they could re-enter into the National Game System at the seventh tier – the Ryman Premier League – should Leyton Orient FC be wiped out. But FA guidelines recommend phoenix clubs start lower by applying to enter the Combined Counties League; specifically for Orient this would be the Essex Senior League.
LOFT also stressed they are in contact with former Orient owner and lifeling fan Barry Hearn and current EFL clubs who are owned by Fans' Trusts, namely Portsmouth and Exeter City.
Becchetti
Becchetti is thought to have not attended an Orient match since last November, and has been seeking to sell the club ever since for a fee as close to the £4million he paid to secure his takeover in July 2014.
Under the energy tycoon, the east London club have welcomed and sacked more managers in three years than they had in the previous 32 years, prior to the Italian's arrival.
In that time Orient have been reduced from debt-free League One promotion contenders to a possible National League outfit with minimal assets.
Reaching the League One play-off final and being led out by Russell Slade at Wembley the season before Becchetti's summer arrival, losing out to Rotherham United in a penalty shoot-out.
Immediate relegation followed the following season as, despite the high-profile signings of Jobi McAnuff, Jay Simpson, and Andrea Dossena, the O's finished three points off safety in 23rd.
At the end of that season (2014-15) eleven players who were part of the Wembley heartache departed in moves to other clubs, and more have done so since.
Legendary O's winger Dean Cox was told he could leave last summer only for the transfer to be cancelled on Deadline Day, and the player's opportuniy to register for another team delayed until January due to new FA regulations.
Becchetti, who had researched Birmingham City and Reading as two possible clubs to buy before being attracted to Orient, has reportedly not attended an O's match since November following a LOFT protest march held jointly with their Blackpool counterparts.
Danny Webb and his team travel to relegation rivals Newport County on Saturday, lying six points adrift of safety in the League Two table.
At the press conference held after his 2014 takeover, Becchetti said: "I am already envisioning a Championship club.
"We decided to invest in football in England as this is the top notch industry in the world."