By John Wragg
DANNY Batth has big issues. There's Chelsea in the FA Cup on Saturday and there's the plight of the homeless in this country.
Batth, Wolves fan, centre-half and captain, is relishing Chelsea coming to a packed Molineux on Saturday, floodlights on, expectancy as bright, for a place in the quarter-finals.
Then, Batth, who was born in Brierley Hill, ten miles from Molineux, wants to do something for those in his city with no home and little hope and will be making an announcement about his plans.
Batth has been out on the streets of Wolverhampton selling the Big Issue and what he saw inspires him to do more.
"I came across Big Issue sellers all the time and I've been as guilty as most of walking past and not asking the question," he says.
"Everyone does, don't they? Everyone thinks 'drugs', 'alcohol', 'he deserves it'. But when you actually meet the people…
"There was one who used to be a solicitor and is now selling the Big Issue because she was evicted from her house, couldn't get rent on another one. She'd lost her job through being made redundant.
"When you are homeless you can't get employed because you need a home address. It's a vicious circle.
"I thought why not raise a bit of awareness, it was only a couple of hours of my time."
It was the Christmas before last when Batth went on the streets. He stood with two different groups in different parts of the city and he made £150.00 that he gave to them.
"They weren't football fans. They didn't ask for an autograph. They said thanks for helping me. I hope it made an impact. I hope they will sell a few more copies in Wolverhampton now," he says.
"It's not going to be the last thing I do either. There are a lot of things I want to do and I will be pulling all that together.
"I buy the Big Issue now and I would go and sell it again, but what I'm thinking of is bigger.
"Even if you think these guys are the dregs of society, they aren't. They are just human beings and maybe they just had a bad year. They are homeless without any way of doing anything about it."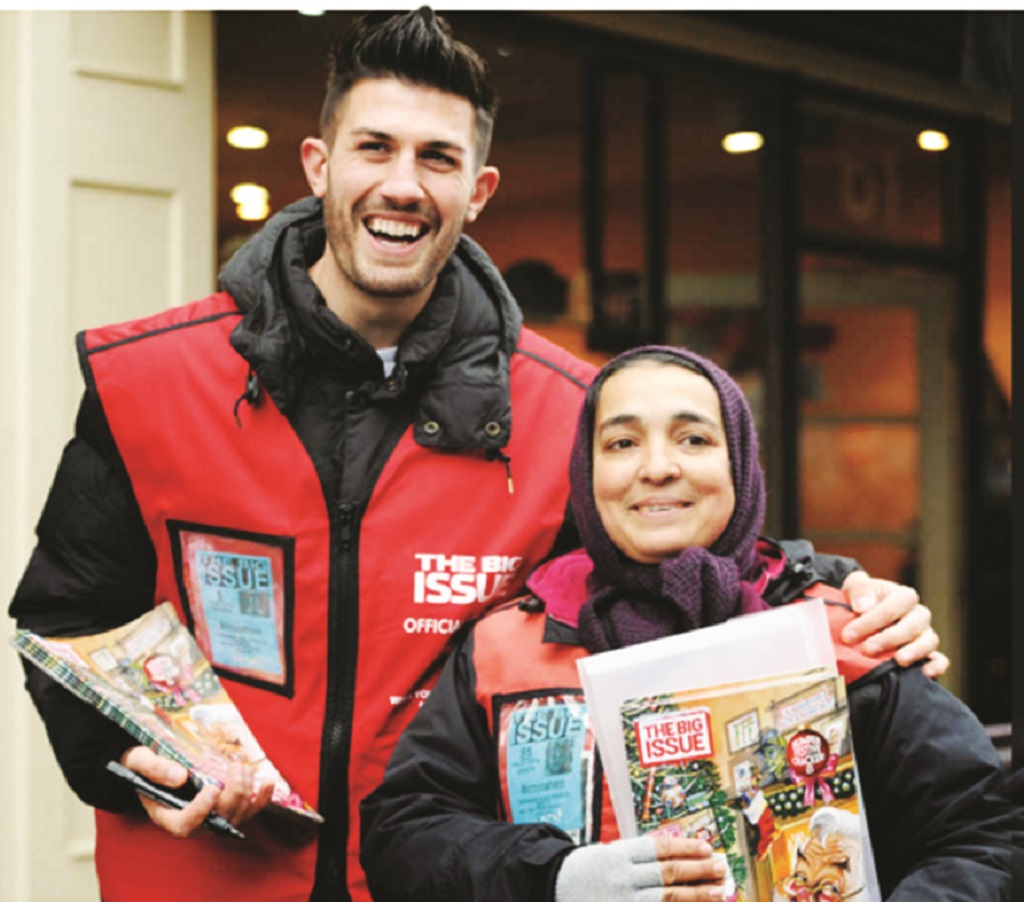 Some on twitter have criticised him.
"I still get some stick now for doing it," he said. "Just individuals. I don't know why. That's what happens when you are accessible, doesn't it? Things on twitter. It's a pinch of salt.
"I am lucky to be in my position. When I was growing up, I never took it for granted. I was always thinking of a plan B.
"So, I've always thought that, when I get to the position that I want to be in, I will do as much as I can in giving back."
Batth wants to help the homeless in a bigger way.
"I'm not giving details just yet," he says. "I will invite you to the launch. You can do a bit then if you want. But I am planning to raise money for the homeless and I'd like to do it within the next six months."
First, there's Chelsea. A win over them would do wonders for Batth's profile and be a big platform for his charity work.
Wolves hadn't won a third-round game for six years before they beat Stoke and followed that up with an even bigger victory at Liverpool.
They haven't been in the quarter-finals since 2003 and Chelsea have won the Cup four times since then.
Batth was in the last Wolves team to play Chelsea in a cup tie, a 6-0 League Cup thrashing at Stamford Bridge five years ago. "They were good. We had a team thrown together," he said.
"Stale Solbakken was the manager and we were just chucked together and asked to go to Stamford Bridge.
"Some players hadn't played for months. It's always going to be difficult. But we lost and it does get to me as a Wolves fan because, in the grand scale of things, I want to be in the Premier League with Wolves. So, every time we take a defeat, I'm thinking that's one step back."
He's been at Wolves since he was ten, boy and man. He won a promotion medal on loan at Sheffield Wednesday but the only winners' medal he has is from Wolves' 2014 promotion from League One with a record 103 points.
Batth played in every game and did the same the following season when, as captain,Wolves got close to the Championship play-offs.
This season has been tricky. The new club ownership told Kenny Jackett, who had masterminded those two good seasons and helped Batth establish himself, he was not wanted any more.
A big name, Walter Zenga, was brought in as a Hollywood appointment but, by November, he was gone and Paul Lambert is now in charge.
The Cup run has galvanised the Wolves fan base, particularly the victory at Anfield. The fact it was Liverpool reserves has been air-brushed.
"Any player who is on the books of Liverpool and earning that kind of dough  every week , they should be ready to go when they play, shouldn't they?" questions Batth.
"Obviously, I understand they are not going to be as fluent as a team, but they are individuals who can win that game on their own. And they go in with a point to prove, don't they?  There was a bit of rotation in our squads and it has done all sorts for those lads' confidence, pulling everyone together. Those lads are never too far away from starting a game now."
Chelsea have given more respect to the FA Cup, playing stronger teams and Batth says: "I'm not sure Chelsea's squad has got a weak player in it. Molineux is going to come alive.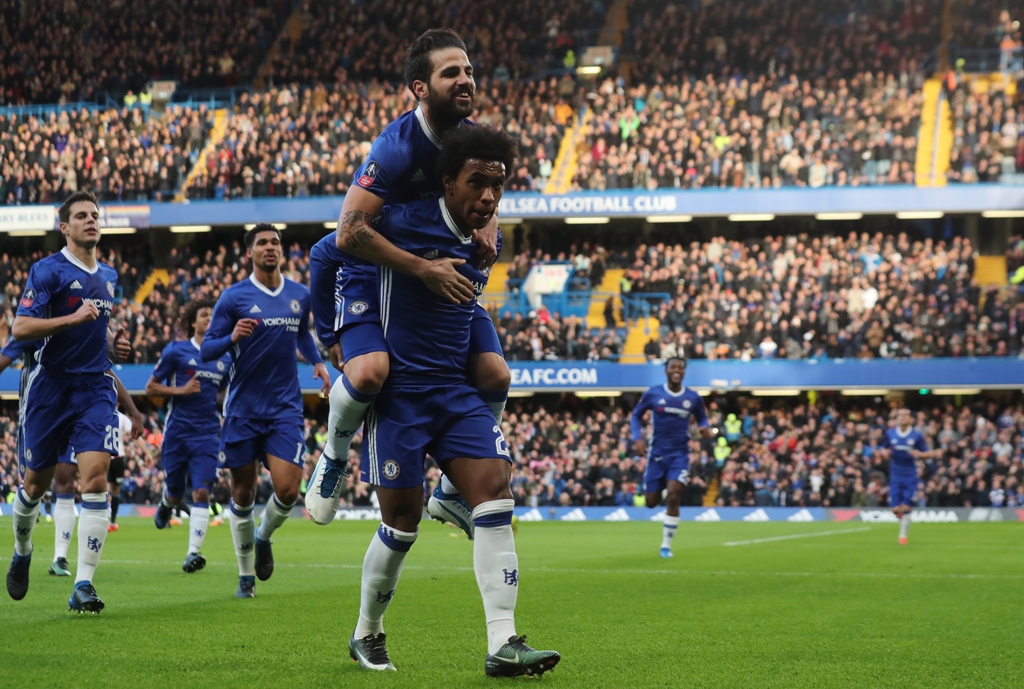 "I've had about 127 texts for tickets. Some people's numbers, I haven't even got them in my phone. We can relish a challenge where we can't really do any wrong. It's a win, win.
"We can play with freedom and Chelsea will come here and have to be really good to beat us.
"If I was doing something else as a job, I would want to be there to experience it.
"It's one of those games where, if we win, it will be 'remember when we beat Chelsea at home in the Cup?' And that will last a long time.
"It's about making history, having the opportunity to do that. As a kid, you put down your targets and your aspirations. Being Wolves captain would be right up there for me. It has helped me to develop and brought out my personality.
"Somebody in my position, or anyone else at a football club like Wolves, has to be careful what they do.
"Football in general has been the victim of the actions of a few. It's disposable news."
Batth gets annoyed and frustrated by the kiss-and-tell footballers' sex stories.
"The image that we don't work hard as well – that is so frustrating. Fans in general would have aspirations to play and there were reasons why they didn't make it.
"The sacrifices parents have made to give their kids a chance and the mentality you need to have to be a footballer, it's quite complicated.
"If there is a footballer who has made it on talent alone, I'd like them to show me because I haven't come across one. It's how you want to be remembered. Do you know what I mean?"
*This article was originally featured in The FLP on Sunday February 12th.