(Picture: Action Images via Reuters)
By Charlie Bennett
THERE was a time when Josh Magennis would have hated seeing the ball fly into the back of the net three times. Now, the Charlton Athletic striker says his first career hat-trick against Bristol Rovers was one of the best moments of his career.
Magennis started out as a goalkeeper, joining Cardiff City from Belfast side Glentoran as a 17-year-old, but was told he was not good enough between the sticks by then-academy manager Neal Ardley.
The Northern Ireland international thought he was heading back to his home town, Bangor in County Down, to pursue a career outside football.
But Ardley, now AFC Wimbledon boss, saw something in Magennis and opted to transform him into a goalscorer, rather than a goalkeeper.
The 26-year-old admits he had doubts, with his team-mates at the time insistent the club were ridiculing him, but his strength of character and natural ability led to him making the grade.
And that switch sparked a career which has seen him turn out for  Aberdeen, Kilmarnock and now Charlton – while he also represented Northern Ireland at Euro 2016.
"I was told I was not going to make it at Cardiff and I thought I would go back to Ireland, try my hand at rugby and get a job like everyone else," explained Magennis.
"I have been through it all. I had players at Cardiff saying it was a disgrace and that they were making a show out of me and I was wondering if they were right.
"But, out of 14 second-year scholars, I was the only one who got a professional contract.
"The local paper said the club was making a farce of it and could not believe they had not bought another striker. That was hard.
"I have had to go through a lot of adversity, or banter as they call it, but as long as my beliefs are bigger than their doubts then I will never be worried. There is a fine line between cockiness or arrogance and confidence, and I think I have found the right line. I have that mindset and I will keep building on it."
Magennis joined Charlton in the summer from Kilmarnock, but it has been a tough season for the Addicks – due to their well-documented off-the-field issues and the sacking of manager Russell Slade in November, to be replaced by Karl Robinson.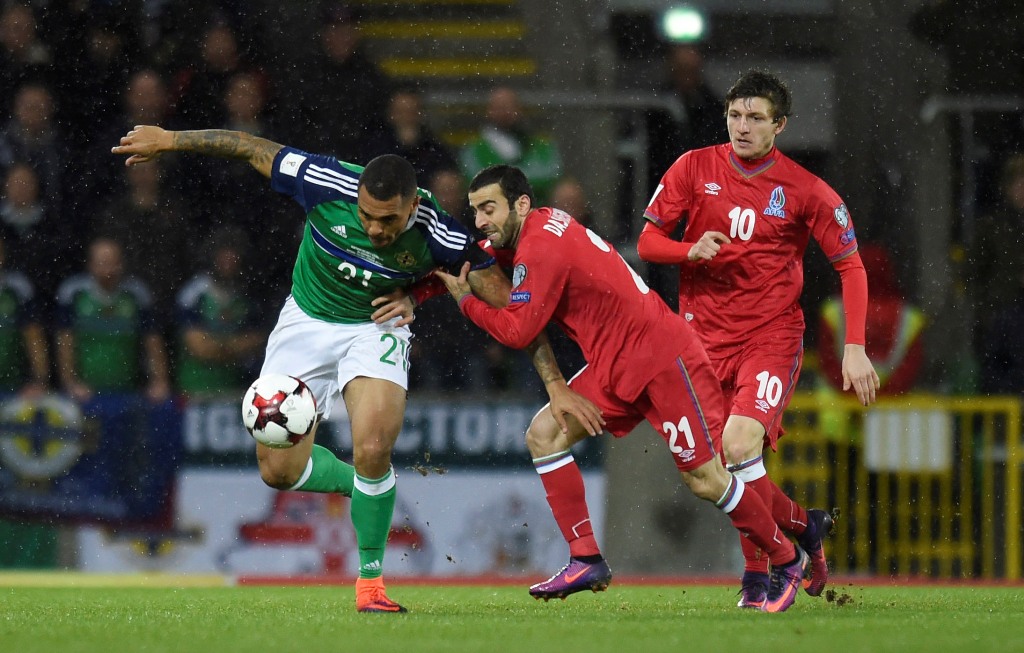 But, with seven points from nine before yesterday's south London derby with Millwall, the signs are brighter. Magennis' hat-trick in the 4-1 win over Bristol Rovers earlier this month has generated a feel-good factor at the club as they start to creep back into the play-off picture.
The powerful forward is thriving under Robinson after initial concerns. His third goal against Rovers completed a memorable day for the Magennis clan, with son Jenson celebrating his second birthday.
"The whole family were down and I had people down from my partner's side, so it was just a good day all-round," added Magennis.
"You are going into the unknown and everyone is starting from scratch when you get a new manager.
"You will have players who were not starting who would have said 'the regime is over, maybe the new guy will like me'.
"Everyone feels they are starting with a new slate. All the boys who were playing regularly, like me, will have been wondering whether they would continue to play.
"Russell took to me like a duck to water and I did not want that to be jeopardised with whoever came in and, praise God, it has carried on under Karl. We really hit it off.
"Now, I just want to make sure I'm part of a winning team. That's important for a club this size. The dream is to play in the Premier League with the club."
*This article was originally featured in The FLP on Sunday 15th January.