League Two strugglers Leyton Orient have placed five first-team players on the transfer list following Saturday's 2-1 defeat to Portsmouth at Fratton Park.
One of the quintet told he can leave, Jordan Bowery, has already departed by joining divisional rivals Crewe Alexandra.
While Alan Dunne has mutually agreed to leave Brisbane Road after finding first-team opportunities hard to come by under the five different managers he trained under.
Goalkeeper Alex Cisak, defenders Callum Kennedy, Tom Parkes, Jens Janse, and striker Jordan Bowery are all set to exit the club, who sit 20th in the League Two table. Midfielder Michael Collins looks unlikely to have the short-term deal he signed last October extended by the powers that be.
The move by Orient's owner and chairman Francesco Becchetti will add salt into the wounds of manager Andy Edwards, who has been told he should not expect to see any new signings arrive in E10 during this transfer window.
Despite drafting a list of transfer targets to boost the O's hopes of survival, Edwards task now lies in the hands of a squad growing increasingly younger as the squad looks set to be trimmed leaving the club's youth team to be relied on.
Despite gaining plaudits for his work with the academy which saw him fast-tracked into the senior team fold, Edwards is desperate to add experience to ease the entry of 17-year-old youth team graduate Myles Judd and 20-year-old Sandro Semedo into their regular first-team places.
After completing 13 signings last summer, the O's are yet to acquire any player this window as Becchetti looks to curtail his investment following poor form and a Fans' Trust-back protest march held in November.
The protest organised by Leyton Orient Fans' Trust called for Becchetti to agree to meet with fans or sell his 90 per cent stake. Becchetti has not attended a home match since.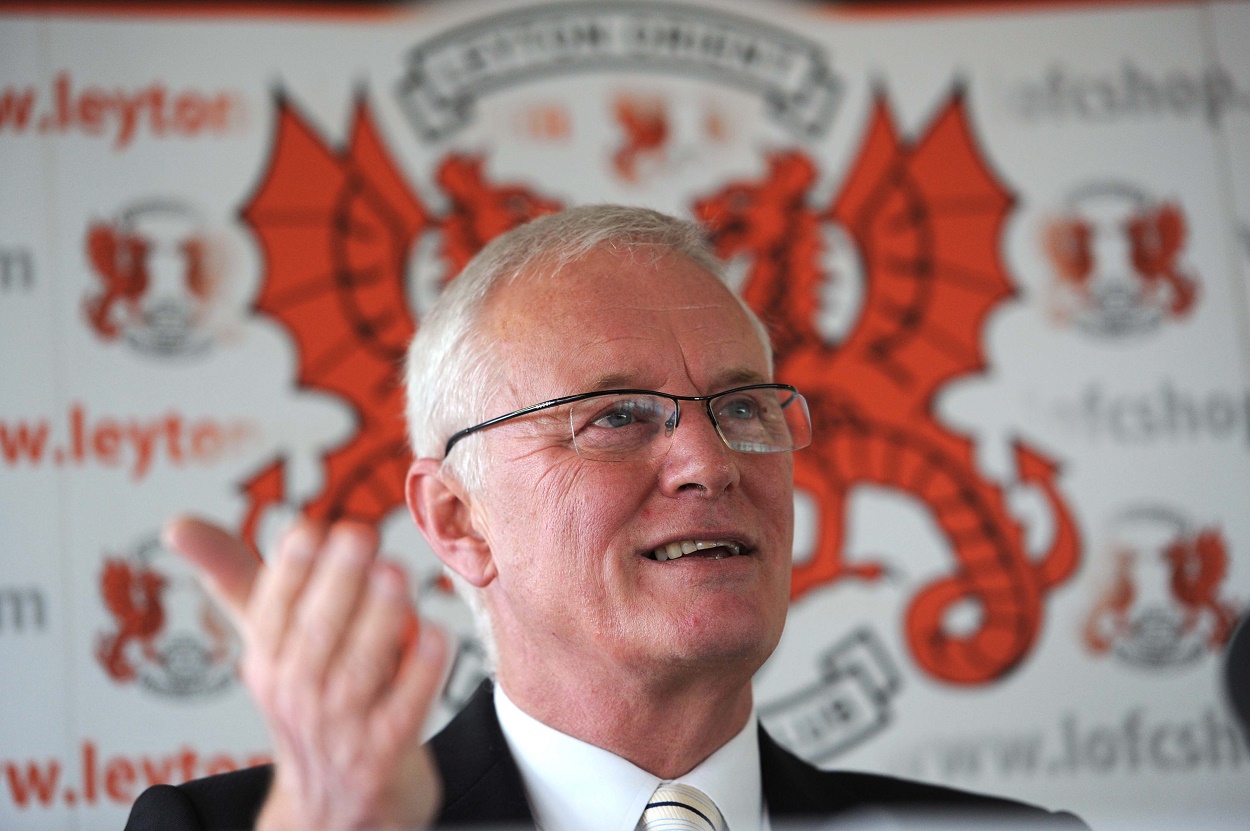 After buying the O's in July 2014 from long-term owner Barry Hearn, Becchetti pushed ahead with his plans to reach the Championship by signing ex-Liverpool full-back Andrea Dossena on an £8,000-per-week salary, as well as Jobi McAnuff, Darius Henderson, Shane Lowry and Jay Simpson.
High wages tied in with other running costs saw Orient's debt balloon from £1.7m to £6.0m in Becchetti's first year at the helm and the club's prospects of promotion under Hearn disintegrate into relegation from League One.
The next set of financial accounts detailing 2016 are due to be published in March are speculated to reveal debts which have passed the £10m mark with relegation, again, a possibility.
On Tuesday, Leyton Orient's asset business arm Leyton Orient Holdings Ltd was listed by Companies House as having terminated the role of secretary held by owner Francesco Becchetti in May 2016.
Although this would not appear to mean much, the timing of its confirmation comes a month after rumours Becchetti was looking to sell the club began to circulate and with new investment seemingly put on hold, the Orient fanbase are simply awaiting communication from the boardroom.
Orient, who have never competed in the National League, will be looking to avoid an eighth defeat in eleven league matches when they host Morecambe on Saturday.
@TotalOrient @OrientOutlook Rumours are out of control. What the team need on Saturday at 3pm is 90 mins of singing and support. #lofc

— Dalbz -Down South (@Down__South) January 17, 2017
Sad to see @alexcisak treated this way. He's given his all since joining #lofc. Good luck, hopefully your new club will treat you better!

— Charlie Poole (@charlie_poole) January 17, 2017
I wouldn't mind certain players leaving if we were actually going to replace them?? The joys of being an Orient fan!! #lofc

— darren (@DarrenSawyer89) January 17, 2017
https://twitter.com/RossKerwood/status/821356008442359808