(Photo by Dan Westwell)
By Ben Baker
YOU could have excused Scott Kashket for thinking his big break was never going to materialise, but now he has found a happy home in Wycombe the 20-year-old is quickly making up for lost time.
At a young age the world appeared to be at Kashket's feet as he was a promising futsal player, representing Great Britain's junior team at the 2009 European Maccabiah Games in Vienna.
From there the Chigwell-born striker was picked up by Spanish side Hercules in 2012 and, aged 16, had hopes of starring alongside Lionel Messi and Cristiano Ronaldo in La Liga.
Injury and fitness woes saw the forward return to England the following year with Leyton Orient, but he looked set for another big move in November 2013 as he was invited to train with Maccabi Tel Aviv after scoring one and setting up the other two in a 3-0 FA Youth Cup win over AFC Totton.
However, on his first day with the Israeli giants Kashket suffered an injury and was soon back with Orient, where he impressed with six goals in six games for the youth team and signed his first professional contract in February 2014.
But that was a good as it got and, after only a handful of appearances for the first team, he was loaned to National League strugglers Welling United in March this year and had his contract terminated in the summer after then-O's boss Andy Hessenthaler said the youngster wasn't part of his plans.
Lady Luck finally cut him a break though as, on August 31, he was signed by Gareth Ainsworth on a short-term contract and headed into this weekend with nine goals in nine Wycombe Wanderers games, including a hat-trick last weekend in a 5-0 FA Cup thumping of Chesterfield.
"I am very pleased with how things are going right now and I couldn't be happier at the moment," said Kashket.
"It was great to score my first hat-trick in English football and to do it in the FA Cup too was really special as I grew up watching that competition and wanting to play in it.
"Since coming to Wycombe the boys have all been really welcoming with me – the manager has been great too and it all clicked straight away.
"The manager plays me the way I want to play, where I start out wide and am able to come inside and it has been working so far.
"I am one of those players who gets more confident the more I score and with Christmas coming up and a lot of games, it is a good time to go on a streak.
"I didn't think it would take as long as it did for me to make an impact in football but everything that happened has made me very determined.
"When I was in Spain I was doing my GCSEs at the same time and I struggled as I was a bit homesick, but now I am more mature for everything I have been through.
"I have always believed in myself and have just been waiting for a manager to give me a chance. It didn't work out at Leyton Orient and I came to Wycombe to play football and enjoy myself again – and thankfully I have done that."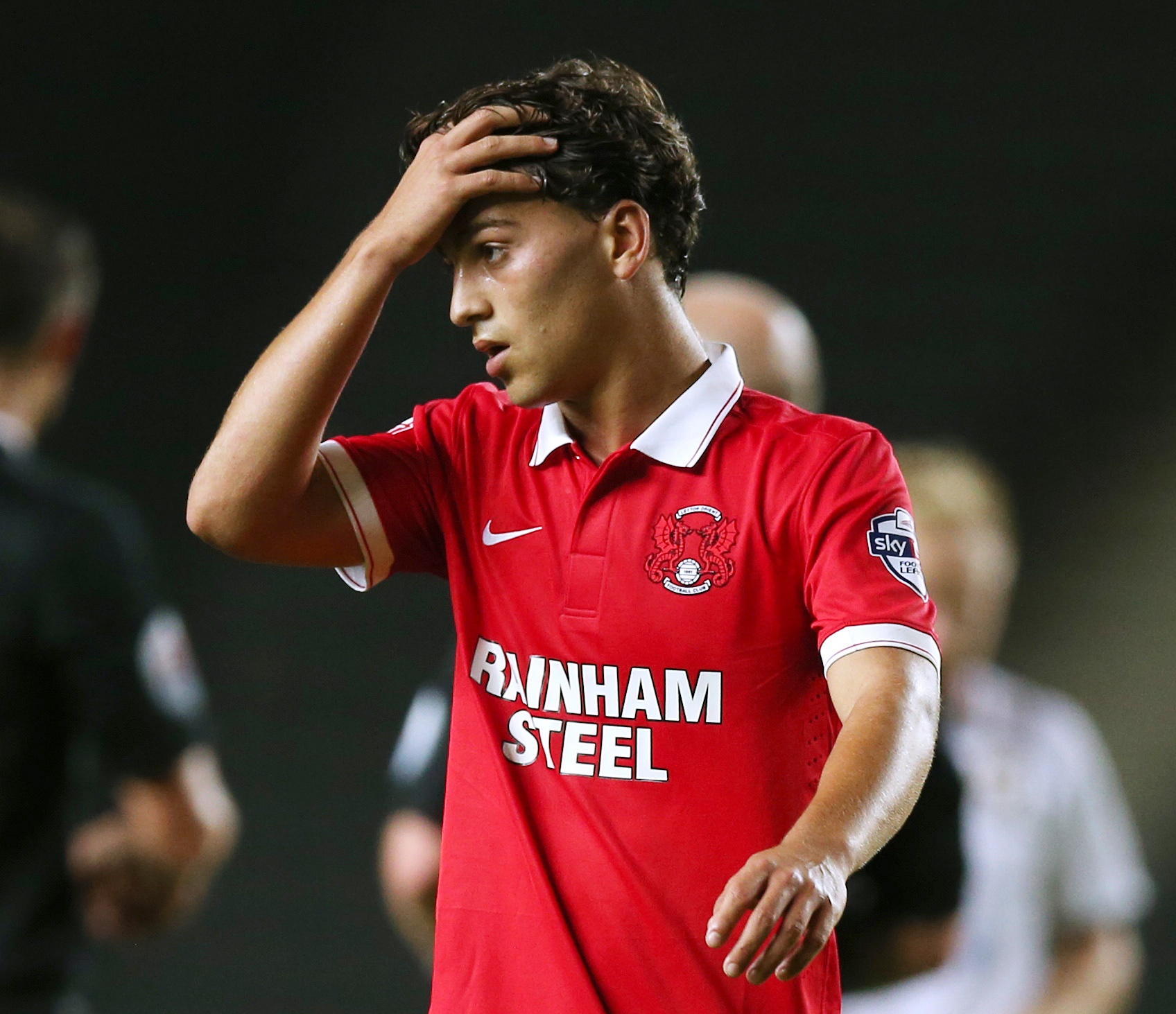 Ainsworth admitted after Kashket's FA Cup heroics that the young forward had exceeded all expectations and fully deserved his new contract – signed on Monday until 2019 – with his original one only running up to December 31.
And Kashket believes it is his background in futsal that has helped him hit the ground running at Adams Park, urging more youngsters to take up the game.
"I really believe futsal helps my game a lot," he added. "It makes you more relaxed on the ball and because it is played on a smaller pitch you need to be skilful and confident in possession.
"It is very technical and that helps you – you can do better in smaller spaces and it adds to your skill set.
"I think it would be good if more youngsters did futsal as it would help improve the standard of play and would definitely help them in 11-a-side too."
The bookies are slightly in favour of Wycombe ahead of their match with Leyton Orient tomorrow, you can see the best odds here.