(Picture: Action Images)
By guest columnist Neil Mellor
CAN anything stop Newcastle? Only if Rafa Benitez is tempted away. With the Spaniard at the helm, promotion is inevitable.
I'll always remember Rafa's first week at Melwood in 2004. I was 21 at the time, just into the Liverpool first team.
One of the first things he said was "There's a squad of 24 players here – and I'm going to need you all."
As a young player, it was the first time I'd ever heard a manager speak like that. Previously, we'd had Gerard Houllier, a very good manager, but someone who gave a lot of attention to his starting XI. All of a sudden, we felt part of a team, not just a squad.
Rafa proved as good as his word. Rightly or wrongly – and he took a lot of criticism for his rotation at times – he made sure every player got minutes.
It forged a togetherness, a tight mentality. You can see he's doing the same at Newcastle. Just  look at Aleksandar Mitrovic. The Serbian striker is a big personality, a £15m record signing who hasn't played much in the first couple of months. But he's coming on, making an impact, talking about how he loves the club and the city. That's because he feels wanted.
Rafa talks about mentality all the time and he's right. It's a huge part of the game, and too many clubs overlook how important it is to have an ethos.
With Rafa, that's all about responsibility and organisation. He isn't like Jurgen Klopp.
He was never the sort of manager who'd hug his players or show affection.
I'm sure there was an inner joy but, on the outside, he didn't display it or get carried away in front of the players. He always remained in control emotionally. But one thing for sure was we trusted and believed in him.
Training was intense and methodical. Rafa's not the type who takes a step back and lets his coaches do the heavy lifting. He's there every single day, feeding information to the players.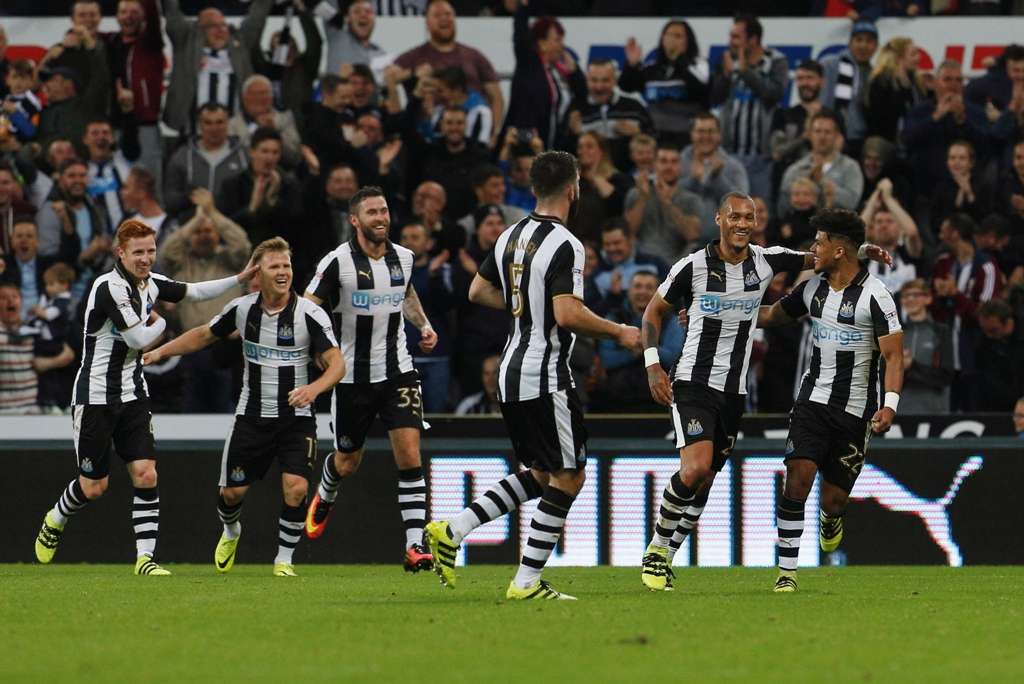 You'd learn every aspect of your position, playing through endless shadow scenarios. At Liverpool, every player knew exactly where he needed to be, in and out of possession. Rafa worked on it so relentlessly that it became ingrained.
It meant nobody had any excuses. It didn't matter if you were 21, like me, or a senior pro like Sami Hyypia. If you were out on the pitch, certain standards were expected. You had to take responsibility, be aware of the game plan.
My knowledge of shape and tactics improved so much. I look at someone like Jamaal Lascelles, a talented young centre-half, and, if he listens and wants to learn, the world is his oyster.
Sadly, it was during Rafa's early weeks at Liverpool that my knees started playing up. Within two years, I'd been sold to Preston. Typically, it wasn't like he gave me a hug and said 'Thanks for everything'. Being sold is a lot more ruthless than that. It was basically a case of somebody saying 'Right, time to move on'.
I was grateful for him giving me an opportunity and learning so much from him. He was always honest with me and that trust remained. I saw him at the Newcastle v Ipswich game a few weeks back and he actually gave me a hug then! I think he appreciated my attitude was always spot-on, and now I'm made up to see him doing so well – but not surprised.
I know people will point to the financial power he has in the transfer market at Newcastle, but he isn't the only manager in the Championship with money to burn. The division is littered with clubs who blew their parachute payments on bad signings.
Rafa was the best thing that could have happened to Newcastle.
Because, if you get players focused and organised, at any level, that's a great base.
I never doubted he'd succeed.
And, while I'm sure a lot of clubs would love to have him, I think the fans will keep him at St James'.
They clearly believe in him and that three-way connection between manager, players and fans is getting stronger and stronger with every week. What's more, I think Rafa sees the potential, not just for promotion but to turn Newcastle back into a major force.
With his track record, I wouldn't bet against it.
*This article was originally featured in The FLP on Sunday, 13th November.