(Picture: Action Images)
By Chris Dunlavy 
FOR Jason Lowe, being an ambassador for Kick it Out is no chore. He knows from bitter experience exactly what racism looks like.
Back in October 2012, the Blackburn skipper was in Serbia, representing England Under-21s, when he heard his black team-mates being abused.
In scenes branded "a return to the dark ages" by Paul Ince, Stuart Pearce's victorious players were then pelted with coins, stones and even punches after Tottenham's Danny Rose made an ironic monkey gesture towards the home supporters.
Yet, while several Serbian coaches were handed bans, the Serbian FA's only punishment was a meaningless £65,000 fine – less than Nicklas Bendtner received for wearing sponsored underpants at Euro 2012.
It is an injustice that still rankles with Lowe and why, four years on, he is sitting in a Lancashire primary school talking to rapt youngsters about the destructive power of prejudice.
"I'll never forget the things I saw and heard that night," explains the 25-year-old, who won 11 caps for the Under-21s. "Danny, Tom Ince, Raheem Sterling – every time they touched the ball they were abused, just for the colour of their skin. And it wasn't once, it was right throughout the game.
"Growing up in England, I'd never seen anything like it. It was something nobody here associates with football any more. Powerful stuff. Real hate.
"We got the victory, which was obviously pleasing on many levels. But you couldn't ignore what was happening however hard you tried.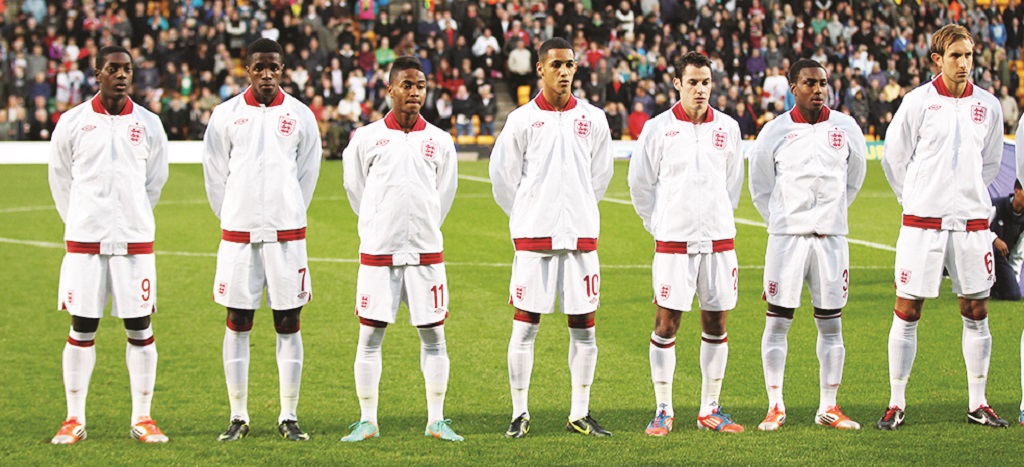 "When Danny reacted at the end, any normal person would have done the same. It was disgusting, to say the least, and I said there and then that, if there was anything I could do to stop players suffering what they did, I would.
"I saw first hand what discrimination looked like and it was ugly. So, when Paul asked me to represent Kick it Out, I immediately wanted to get on board."
'Paul' is Paul Mortimer, the former Charlton and Aston Villa midfielder who has spent almost two decades as an educator with organisations like Kick it Out and Show Racism the Red Card.
"He's really good," adds Lowe. "He talks to the kids about bullying, racial abuse, sexism, all using different scenarios that the kids can relate to. It's about letting them know who to talk to if they're a victim, what to do if a situation arises.
"Then, I come in and the kids can ask me questions about my experiences. Obviously I tell them about what happened in Serbia.
"It was nerve-wracking at first, but I've done a few of these days now and it's getting more enjoyable. Seeing the message going in is very gratifying.
"I've just been with the kids now and they're all chanting my name and wanting little high fives.
"It is great they've got that respect for me and, hopefully, it means that what I'm saying hits home."
Lowe is also happy to lend his voice to those, like former NBA star John Amaechi, calling for an end to homophobia in football.
"It comes under exactly the same bracket as racism," he added. "It's discrimination and there's no place for it. If the situation arises, why should anyone be treated like a leper because of their sexuality? It's ridiculous."
On the pitch, too, there are battles to be won. Several seasons of boardroom neglect see Rovers – now under the stewardship of Owen Coyle – sitting in the Championship relegation zone.
Many have already written them off, but Lowe has come out firing.
"The knockers are just fuel to the fire," he says.
"I use it as motivation and I know the lads do as well. When people write you of, it isn't nice to hear. But, instead of seeing it as a negative, you have to think 'OK, we'll show you'.
"The results haven't been great, but I think the performances have been a lot better than the table suggests. If we keep performing like this, we'll be OK. I know I'm up for the fight."
*This article was originally featured in The FLP on Sunday 13th November.