By David Bates
BLESSED is how Nicky Shorey describes himself, but when the spectre of life after football loomed large he was saved by something he had rarely considered – coaching.
For a man whose career has spanned nearly two decades, all the way from the Premier League to Pune City in the Indian Super League, retirement seldom figured in his thoughts.
But, at 35, with his career 'winding down' and the prospect of unstructured tedious days threatening his optimism, the left-back was guided in a new direction this month – on to the coaching staff at League Two Stevenage.
"It's not always the best way to go about it, but I was one of those who just wanted to concentrate on my playing, enjoy it for as long as I could and then worry about what I was going to do afterwards," the former England defender explained.
"Every footballer knows that when it is eventually time to call it a day or it is forced upon you,  it's not easy. I am no different.
"Sitting at home with days off sounds amazing to people. You have free days, you've had a good career – and, yes, I have been very blessed – but you need something to motivate you, that next thing you can try to achieve.
"I decided to get my UEFA 'B' Licence to see what it was like. I enjoyed the course and then the opportunity at Stevenage came up and I thought I would try it.
"It was a little bit spur of the moment, but I needed some idea of what I was doing. This chance came out of nowhere and I am happy I took it."
In 2007, as a Reading player, Shorey won his two England caps in a 1-1 draw with Brazil and a 2-1 loss to Germany – the first two games at the rebuilt Wembley in front of nearly 90,000 people.
When the Royals were relegated that season, two-year stints at Aston Villa and West Brom followed before short spells at a number of Football League clubs.
After a two-month tenure and seventh-place finish in the 2015 Indian Super League under David Platt at Pune, he found himself at Non-League Hungerford Town and in need of new direction.
That's where Stevenage – struggling desperately in League Two – stepped in. Shorey had been training there to keep fit, but (manager) Darren Sarll and (managerial advisor) Glenn Roeder offered him a spot on their staff and he grabbed it with both hands.
"Most footballers are creatures of habit. I was scratching around for a club. It was hard for me sitting at home. This has been a breath of fresh air," Shorey added.
"I am more disciplined, getting up in the morning, going to work and I am loving putting in the hours, working hard. Hopefully, that will bear fruit in results.
"I am delighted that this opportunity has come up and I will give it everything to try to help Stevenage in the foreseeable future."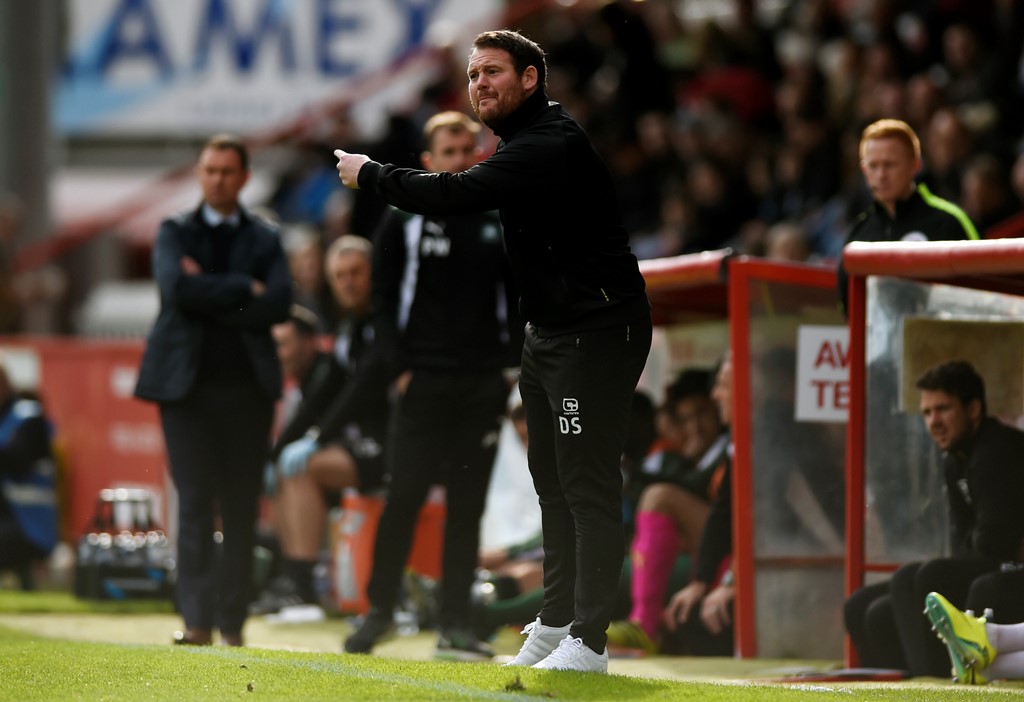 Sports people retiring has always been a treacherous transition. Even basketball great Michael Jordan tried and failed to make a clean break.
And, while Shorey may face tougher times ahead, he is currently excited and fully committed to Boro's cause.
"Emma, my other half, and my seven-year-old daughter, Sonny, are delighted to see me out of the house and working. So, while the transition has been full on, it has been tiring in a good way," he said.
"It has been a whirlwind for me, but I am learning every day and it is great to be involved in such a good, tight-knit group.
"It is not as hard as I thought it would be. I had mentally prepared myself over the last few years and it has not been as big a change as I thought.
"I might feel that later on."