(Photo: Pro Sport Images)
By Luke Baker
IF THE Hartlepool squad are to be believed, they have found their very own version of the world's most expensive footballer – in the form of Josh Laurent!
Though the man himself admits the Paul Pogba comparisons might be a tad premature, he is adamant that support will spur him on to great things in League Two.
While Manchester United shelled out a world record £89m to sign Pogba from Juventus over the summer, Laurent was a bit more of a bargain. He was snapped up on a free transfer from Brentford on deadline day back in January.
The midfield dynamo failed to establish himself at the back-end of last season but, given a run in the Pools team this term, the 21-year-old has thrived and finally netted his first professional goal during last weekend's 3-1 defeat to Leyton Orient.
So impressive have the youngster's displays been that even manager Craig Hignett jumped on the Pogba bandwagon. He said last month that Laurent was in better form than the Frenchman and the player was understandably flattered.
"A lot of the boys have been comparing me to Paul Pogba since pre-season," admitted Laurent with a laugh.
"I've heard that shout quite a lot, but it's probably fair to say I'm not quite as good as him yet!
"It's nice to hear it, though. Everyone at the club has been really good to me ever since I moved here.
"It's great to get a bit of recognition and the chance to prove to everyone you can play. To get it from your team-mates gives you more confidence come Saturday."
Having been plucked from the Wycombe Wanderers academy by QPR back in 2012, Laurent moved on to Brentford three years later but failed to make a single first-team appearance at either Loftus Road or Griffin Park.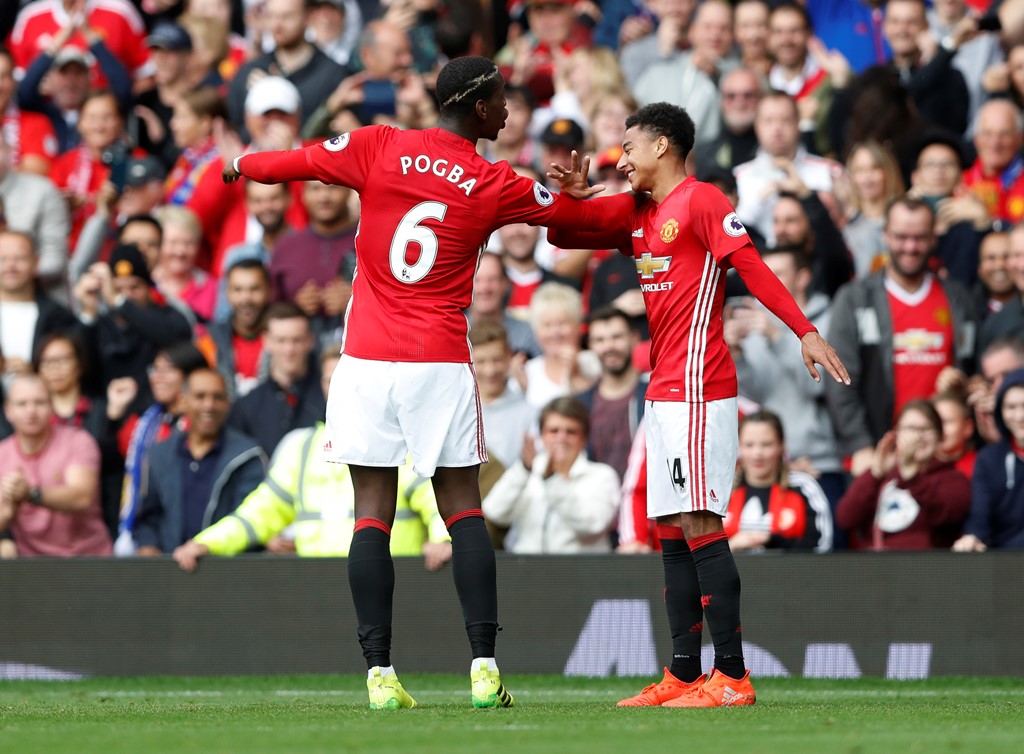 The switch to Hartlepool offered a fresh start and, although he took a while to warm up, he is now using that chip on his shoulder to make an indelible mark up north.
"I've been at a few clubs now and never really played," explained Laurent. "Even at Hartlepool last year, I came in during the winter window looking to play and make a real difference, but I couldn't get going.
"It took me a while to settle in, so heading into this season I wanted to prove to everyone I can play and be in the team every week.
"Now I'm in the team I want to stay there and not let my team-mates down. I want to prove wrong all the people who made a bad judgement about me or thought I couldn't make it."
Laurent is certainly proving the doubters wrong.
His performances in the early part of the campaign have already seen him linked with a move to a higher division. The lack of a goal had been the one glaring omission on his CV, but that was rectified against Orient when he volleyed home Lewis Hawkins' header on the stroke of half-time.
And, with that weight now off his shoulders, the midfielder is ready to kick on even more.
"It was a big relief to score my first goal – it was a long time coming," added Laurent. "In the first few games especially I had quite a lot of opportunities, so it's nice to finally get one under my belt and, hopefully, now I can get many more.
"At first I felt there was a bit of pressure to score and I started to think about it too much.
"But, for the last couple of games, I have relaxed and stopped worrying about it.
"I just focused on playing my game and that made the difference."