By John Lyons
THE EFL will have a better idea if their controversial plans for a major shake-up of the competition are likely to come to fruition in the next month.
Back in May, the Football League announced their idea to create a new League Three in 2019-20, expanding from 72 to 80 teams with four divisions of 20 sides.
In the immediate aftermath, some clubs expressed their concerns at potentially losing revenue with the loss of four home games.
The League said the move would help to ease fixture congestion, cutting back on midweek games in the process.
The 72 EFL clubs were given more details of the 'Whole Game Solution' at the League's summer conference in June. And speaking at the EFL season launch at Fulham in midweek, chief executive Shaun Harvey said: "There was a view that there was significant merit in the basic proposals that we were putting forward to make them worthy of further discussion.
"We've agreed to go out to our clubs this month with a more detailed consultation process as to what the priorities are going to be for them out of this process.
"Ninety per cent of our clubs will need to approve any changes and we started this debate because we wanted to be able to take our clubs with us on this journey.
"The consultation will take place and alongside that there will be continuing discussions with both the FA and the Premier League. Our next central presentation will be to our clubs in September."
Some will question whether the EFL need to make changes, but Harvey has no doubt that they are right to do so while they have a 'window of opportunity'.
"We can stand still, the EFL has lasted for many, many years," he said. "We could leave it as it is, but I think we've got an obligation to just have a look and see if we can actually improve things for many people at many different levels without disadvantaging our clubs."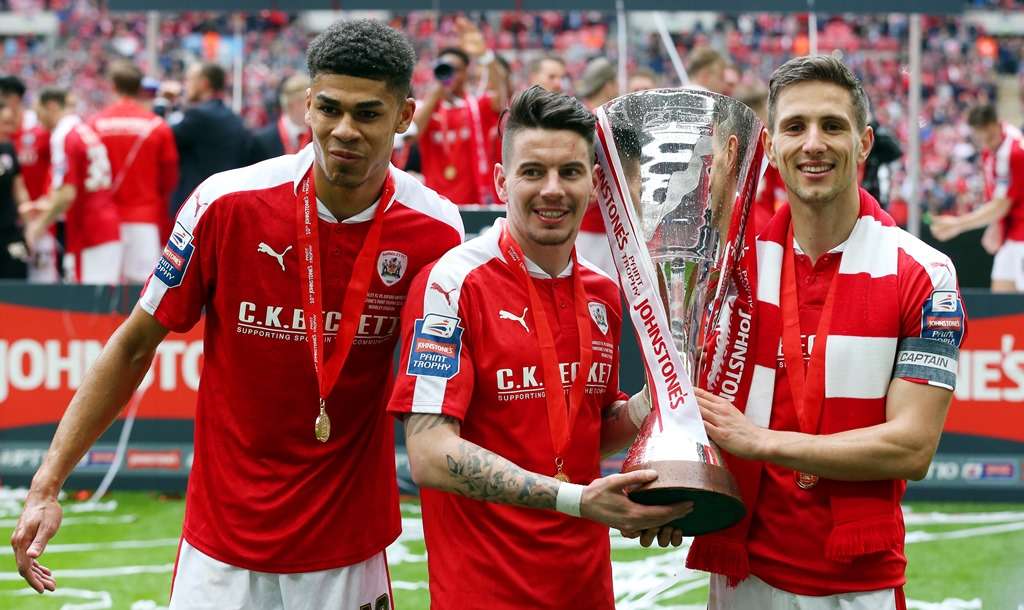 Harvey has taken a philosophical view about the initial negative reactions in May.
"A number of people spoke from the heart about what they genuinely believed," he said. "I think, on reflection, there has been a lot more considered thought since some of those initial comments but equally there have been more and more questions coming forward. The input of the clubs is absolutely key to shape the debate for the future."
A final decision is due to be taken at next year's EFL annual meeting, but something that could make it harder for them to get the go-ahead is the fallout from the changes to the EFL Trophy, the old Johnstone's Paint Trophy, this season. The clubs may decide it's once bitten, twice shy…
The tournament, now known as the Checkatrade Trophy, was given a revamp over the summer with sixteen category one academies invited to play against League One and League Two clubs as part of a one-season, 64-team trial.
However, Arsenal, Liverpool, Manchester United, Manchester City and Tottenham have all turned down invitations for their Under-21 teams to play in the Trophy.
The competition will also see a group stage this season and has ended up with some strange combinations (see below).
Harvey said: "Innovation never finds universal approval and the prospect of bringing teams from outside the EFL into the competition was always going to be controversial to start with.
"The clubs agreed to change primarily on the basis that they felt, as we did on the executive committee, that the competition needed rejuvenation. This was one of the very few ways that existed that could enable us to do that.
"The fact some of the bigger Premier League clubs declined the invitation for reasons that are perfectly understandable, although disappointing, is another issue we've had to get over.
"The first round of the EFL Trophy needs to start – and to start quickly. Then we can actually focus on what we were trying to achieve rather than what people might not want to happen."
Questioned over whether scheduling errors had been made, Harvey added: "We always knew when the competition was going to be and we hoped that even though (Premier League) clubs would lose players to international duty there would still be sufficient players inside those youth age groups to be able to fill a side.
"It was a real challenge for some of the clubs as to whether they were going to be able to be competitive with the players they had left. Football in this country is a wonderful game and everybody wants to win all the time so the competitive balance probably did play a factor in certain places.
"I know from speaking to Newcastle and Aston Villa in particular that they were concerned about the number of players they would lose and what sort of squad they would have for their fixtures – they wanted to do it justice.
"We go forward with the 16 clubs that wanted to join the competition and I'm sure it will be a success going forward."
And Harvey dismissed suggestions that bringing in the Under-21 sides from Premier League teams was designed to ease the way for Premier League B teams to enter the EFL in the future.
"The view that came forward from our clubs is that they don't want to see B teams inside the EFL," he added. "We never discounted it as a possibility but clubs have spoken previously that that is not what they want to see happen.
"With a 90 per cent threshold, if they don't want to see it happen, then it will not happen.
"We've always said the natural thing would be to take them from inside the Pyramid, which means the National League."

*This article originally feature in The FLP on 7 August 2016.