by Chris Dunlavy
REJECTION at Man United has put the kibosh on many a promising career – just ask the likes of Colin McKee and John O'Kane.
Yet 15 years after turning his back on Old Trafford, boyhood Red Richie Wellens is still going strong.
Now 35, the Doncaster midfielder has won two promotions, a brace of Football League Trophies and racked up three appearances in the League One team of the year.
The secret to his success? A hefty kick from Sean Gregan, a glower from Phil Parkinson and a decade of tenacious midfield performances for the likes of Blackpool, Leicester Oldham and Donny…
First Club
Manchester United. I was there from the age of nine and I left when I was 20. Brian Kidd scouted me when I was playing for my local club in Moston. I went from playing on the parks to training with Brian and Nobby Stiles. As a United fan, it was brilliant.
My age group was David Healy, Wes Brown, a few others. They're the only two who've really made careers of it. Above us were John Curtis and Danny Higginbotham.
Unfortunately, the midfield at the time was Ryan Giggs, David Beckham, Roy Keane, Paul Scholes and Nicky Butt. All five of them world- class players at their absolute peak.
It was always going to be tough and I eventually left to get some games. My biggest regret is that I could have learned a lot more about being a professional and what it took to be a Man United player. Beckham, Scholes, Giggs – they were all really great lads who'd been in my situation and I should have tapped into that.
Best manager
I've had so many. Technically and tactically, it has to be Sean O'Driscoll at Donny. He made you think about the game in all sorts of new ways.  For man-management, Sven-Goran Eriksson by a mile. He just knew how to treat his players like adults.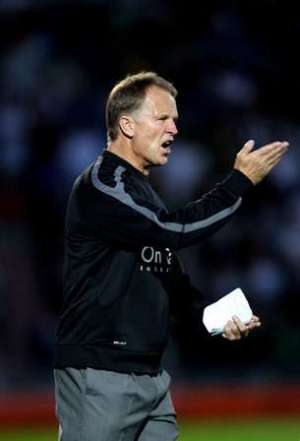 But for a mix of both, I'd say Nigel Pearson at Leicester. When Nigel sent you out, you were never in any doubt about what your job was, as a team and an individual.
While he comes across as a bit dull on camera, he's definitely not. He's very dry and witty with a good sense of humour. The measured persona you see on TV is not what the players get in the dressing room.
Best team-mate
This one is tough. I was in the England age groups with the likes of Ledley King, Jonathan Woodgate, Michael Owen, Joe Cole – all of them unbelievable players.
But head and shoulders above them all was Steven Gerrard. So while I'd like to say someone I knew for years, he left such an impression that I've got to say Gerrard. When he passed you the ball, it felt good. Perfect weight, always into the right area, always exactly where you wanted it.
A lot of players, they're so nervous that when they pass you the ball, that nervousness is written on the pass. With Gerrard, it was the opposite – total confidence and control. You could make any run and know 100 per cent he'd find you.
First promotion
I left United in 2000, joined Blackpool and won promotion from the Third Division in my very first season.
Dropping to that level was a massive eye-opener but I knew it was sink or swim. I knew that I had to get United out of my head as soon as possible or I wouldn't get anywhere.
Even so, it was a hell of a culture shock. I made my debut away at Stoke, getting bombarded by high balls. Some things never change.
We played Reading away and Phil Parkinson was standing in the tunnel, wearing a gumshield and looking like he wanted to kill me.
And I'll always remember my first West Lancashire derby against Preston. I was a 20-year-old skinny kid up against Sean Gregan, as hard a player as you get at that level. First tackle I went into, I didn't know what had hit me. I toughened up pretty quick.
Funniest player
I've worked with a lot of great lads. In the early days, Mike Newell was a brilliant laugh. Then there's Ben Marshall, who's at Blackpool now, Paul Gallagher who is at Preston. Both funny lads I used to share a car with.
Finally, I'd say Kyle Bennett, who's just moved to Portsmouth from Donny. Mention his name to anyone in football and they'll probably laugh just thinking about him. A great character.
Funniest incident
At Blackpool, we had a young goalkeeper called Phil Barnes.
I'm pretty good at accents. I can do Geordie, Scottish, Welsh – anything. One day, I rang him up and said 'Listen, I'm from Match magazine and we're doing a spread on the Football League's top five up-and-coming keepers. Is it OK if we come down tomorrow and do a photoshoot?' I said we'd pay him a grand.
He said, 'I'll have to clear it with Steve McMahon (our manager at the time) first' but of course I'd already tipped Steve off so he was in on it.
Steve said, 'Yeah, go for it', so Phil's come in the next day – which was our day off – only to find the training ground locked up and nobody waiting for him. By the time he came in the next day, he knew he'd been stitched up and we absolutely had his life.
He didn't take it very well but we soon found out why. As soon as I'd mentioned the £1,000, he'd gone straight out and bought himself a new laptop. He was only a 20-year-old kid on not much money so he had to take it back!
Biggest achievement
I've played at the Millennium Stadium three times. Won two cups and a promotion in front of a full house at Wembley. But I'd say I'm most proud of my longevity.
I've been a professional for 18-19 years now. I signed my first contract when I was 16 at Man United and my current contract expires when I'm 36-and-a-half. There's not many players spend two decades in the game and – injuries aside – I've probably played 40-plus games every year. And I haven't lost a yard of pace…
Lowest moment
Coming back from my cruciate injury at Leicester. When you're injured, it's black and white. You know the timescale, you know what you have to do. It's easy to get your head round.
The biggest low was when I got fit enough to train. I came back around November time. By then, everyone else had been training for four months, they'd played 20-odd games. They were all at peak fitness and I was starting from scratch.
To go into a group like that, knowing that my body wasn't what it was, that I'd suffered from a lot of muscle wastage – it was so difficult. I was struggling every single day, trying to get back and still being miles behind.
I went on loan to Ipswich and I was coming out for training some days and literally couldn't even kick the ball properly. I had no power. I started going out half an hour early just to get going.
I was actually out for only three months but it was probably 12 before I was back to anything like my best.
Toughest place to go
In a good way, I'd say Swansea. Under Roberto Martinez, Paulo Sousa and Brendan Rodgers, they were a really good footballing team.
You never had much of the ball and had to concentrate like mad just to stay in the game. And, like Cardiff,
it was always a great atmosphere. They made it tough for any away team.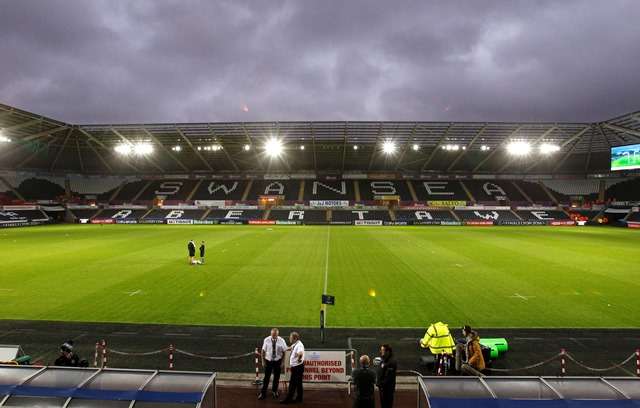 Toughest opponent
I remember playing at Chelsea in the Cup and we played two in midfield against their three. The free man was Juan Mata and he was so difficult to pick up.
But in terms of someone I faced regularly, I'd say Adam Lallana during his time at Southampton. There was a game at the King Power which we won 3-2 but they absolutely battered us.
Lallana was unplayable that day – drifting into areas you didn't want to go, playing the ball off both feet, great balance, brilliant dribbling. I remember thinking that he'd go on to be a top, top player and he has.
Favourite place to go
Elland Road. I've played there about a dozen times and it's always a great atmosphere – a proper club with a proper crowd. That's what you want as a player: grounds where it's going to be intense and they're going to give you stick. Empty stands and no buzz make a game very hard to get up for. With Elland Road, you need no motivation.
Ambition
I'm still playing and I want to do that for as long as I can. I'd love to win another promotion with Donny and maybe play at Wembley again.
I'm also doing my coaching badges. I've been in football since the day I left school so my ultimate ambition is to stay in the game beyond retirement.