On Monday evening in a pub in King's Cross, two England legends, Kelly Smith and Pauline Cope-Boanas, told many an entertaining tale from their illustrious, if very different, careers.
The Q&A session moderated by She Kicks editor, Jen O'Neill, was the brainchild of Kieran Thievam, a women's football journalist who contributes to this newspaper.­
Kelly and Pauline sat in leather armchairs on the stage, talking openly and honestly about their experiences.
Young supporters of the women's game know all about the phenomenal talent of Kelly, who has forged a fine career as a professional footballer, despite growing up with no obvious pathway. She's written in her autobiography about the personal challenges she's had to overcome.
Former England goalkeeper Pauline (married to her old boss at Charlton, now Estonia coach, Keith Boanas) had the audience in stitches with her stories from the dressing room, long before the days of central contracts, sports scientists and St George's Park.
While Kelly has been taking her coaching badges and passing on her skills as Arsenal assistant-manager, Pauline has been out of the game for nine years until her appointment last week at Gillingham Ladies. Nine years! What a waste. She won 60 caps for her country and used to train regularly with Premier League goalkeeper Dean Kiely at Charlton Athletic.
Pauline fell out of love with the game when she retired, has only recently rediscovered her desire to be back on the training ground and is re-taking her coaching badges.
But where are her old team-mates? When Pauline looked around the dressing room at the recent England legends charity match against Sheffield FC, only one of the players was still involved in the game: Marieanne Spacey – assistant to England boss Mark Sampson.
Former team-mate Mo Marley is England Under-19s coach, but those two are in the minority. What of the great Karen Walker? How many young girls are being taught how to head the ball by one of the finest exponents of the skill? None. She's a police officer in Humberside. Debbie Bampton? Top player with the likes of Arsenal and Croydon, who she coached to the league and cup double. No longer involved.
Gill Coultard? Over 100 caps for England. No longer involved. There was no money in the women's game during the 1980s and 90s so these players continued with their day jobs after retirement in order to pay their mortgages.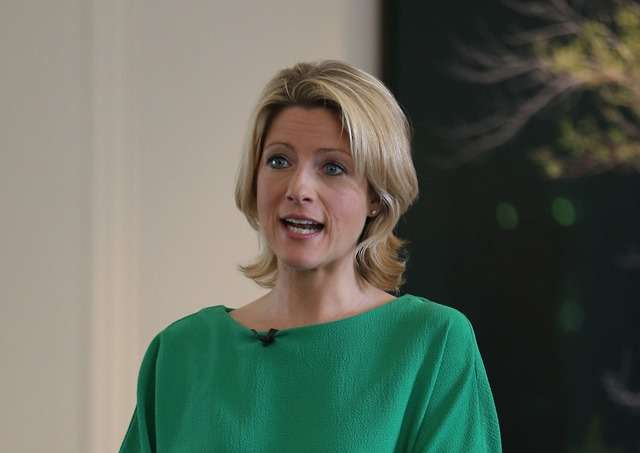 Yes, it's up to players themselves to get their coaching badges, network and put themselves forward for paid coaching jobs. Ex-players I've spoken to say they've felt unwanted and unwelcome by the modern game, yet would relish an opportunity to get back in, update their coaching qualifications and give something back.
I spoke to an FAWSL club chairman a couple of years ago who wanted to employ a female English manager but couldn't get any recommendations so they appointed a man instead.
Hopefully, there will be a greater talent pool to choose from in the coming years, with the likes of England's Fara Williams, Casey Stoney and Laura Bassett already equipping themselves with their coaching qualifications.
However, coaching is not the only way for players to stay in the game. Mentoring is a hugely important aspect of player development, yet seems to be very much overlooked. In this new era of professionalism, young girls need their role models to offer practical and emotional support.
What sort of snacks should they eat (and not eat)? How can they combine a social life or relationship with a top club and international playing career? Is it normal to sometimes doubt their desire to make it in the game? Girls have specific personal challenges: the way their bodies change as they develop, the effect of hormones on body and mind, questions about their sexuality which can affect the dressing room dynamic.
These are serious issues that can result in talent being lost to the game if not dealt with. The girls are unlikely to talk to their manager about such personal problems. Instead, a former player who has been there and overcome similar hurdles would be invaluable to advise them.
It's not enough to ask an ex-player to pop in and chat to young players as a favour. There should be a budget in place within clubs, Centres of Excellence and County FAs to pay the likes of Rachel Brown-Finnis, Faye White, Sue Smith – players who know what it takes to make it to the top, spend weeks away at camps.
Sue is the most professional player I've ever worked with, male or female, and is also an excellent communicator. She'd make a fine mentor as she has empathy with people and genuinely cares.
Once Rachel has had time to settle into motherhood, she could go into clubs and England youth camps to explain how she lived her life while remaining England number one for so many years. I know she'd also love to talent-spot potential young goalkeepers who may not have even tried the sport or position yet.
We've already lost years of footballing expertise to offices and factories around England. Let's not allow any more talent to drain away and instead recycle it for the benefit of the next generation.