By Chris Dunlavy
Arrogant. Treacherous. Spoilt. Tom Ince has taken plenty of pelters since turning his back on England.
"I'm only human," says Derby's 23-year-old winger, whose decision to spurn a berth at this summer's European Under-21 championships in the Czech Republic saw him buried under a hail of fire and brimstone.
"And it isn't nice to be called all those things. But I make no apologies. My reasons were sound and people in football know that."
So why risk the wrath of a nation? Why hand vitriol merchant Piers Morgan the opportunity to decry his actions as 'bordering on treason'?
Ostensibly, Ince insists it was an act of baton-passing generosity. "People don't realise that I was the oldest player in that squad by a good 18 months," he explains. "My age group was Jordan Henderson, Danny Rose, Steven Caulker – the guys who went to Israel in 2013 with Stuart Pearce.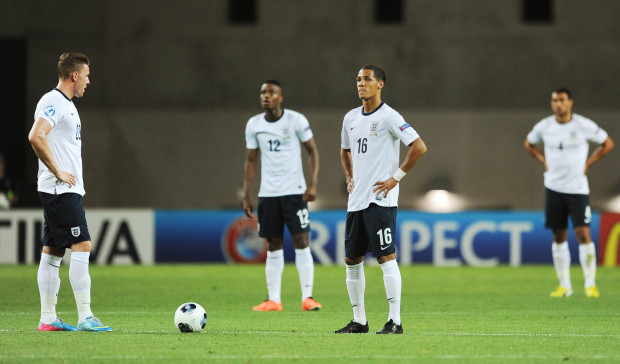 "I played in the qualifying games because I wanted to help. But I'd experienced the European championships once and I just felt that we had a new young crop of players coming through who deserved the opportunity more than me."
Yet if benevolence was the justification, pragmatism was the motivation. Ince needed to rescue a career sliding off the rails.
Once courted by Liverpool and Inter Milan, a series of misjudged moves had left many wondering whether the young forward had either the temperament or talent to succeed at the highest level.
Signed by Hull in a blaze of publicity, he made only 13 appearances last season. A loan spell at Nottingham Forest – "I didn't see eye to eye with Stuart Pearce" – yielded just six more.
"It was a really frustrating time," says Ince, who scored 33 goals in 113 games for Blackpool before his switch to the KC in July 2014.
"I started the first few games for Hull, did well. Then we lost 2-1 away to Villa and, all of a sudden, Steve Bruce went back to 3-5-2 with five players at the back. He wanted to be a bit more solid and a bit more defensive instead of taking the game to teams.
"That's his prerogative and I don't hold it against him. Managers get paid to pick the team and make tough decisions.
"But I want to play football. And as the months went on, it became obvious that wasn't going to happen. I was training Monday to Friday with no real hope of playing.
"When a team's winning every week, you can't have many arguments. But we weren't. We weren't even scoring many goals. I never felt he wanted to give me a crack and eventually my patience ran out."
It wasn't until he joined Derby in March that the real Tom Ince finally stood up, bagging a remarkable 12 goals in 18 games whilst everyone else at the iPro fell apart.
"From day one I just played with a sense of enjoyment," recalls Ince. "I'm a player who, if I get the ball in the right positions, can create and score goals. So while I would never say I expected to score 12 in 18, I wasn't surprised either. It's what I feel I could have done for Hull given the opportunity."
From that point on, Ince was determined to escape his hell on the Humber and vowed to let nothing – including England – distract him from sealing a permanent switch to Pride Park.
"I wouldn't ever refuse to play for England just because I didn't fancy it," insists Ince, who duly joined the Rams for £4.75m. "And I'd never feign injury or anything like that. I love playing for my country and I've got ambitions to do it again.
"But I'm 23 now, not a kid of 19 or 20. I know it's time to show people that I deserve the hype and the headlines and that's why my next move was such a big one. I had to get it right and that's why I wanted a full summer to take stock. No distractions."
Ince's stance is typical of a man who, while far more open and erudite than his famously prickly father, has inherited his unyielding single-mindedness.
This is a lad who left the lights of Liverpool to forge his name at Blackpool, who rejected a move to Premier League Cardiff to stay close to his new-born son.
"I've seen the path he walked and I want to follow it," he says. "And if that means making sacrifices, or upsetting a few people, I'll do it.
"We have a strong bond, both as father and son and as players from different generations. He'll always be the first one to criticise my mistakes or let me know when I've played well. He's trying to show me the way to reach the top of the game and I'll stop at nothing to do that."
Ince snr has challenged his son to net 25 goals this season, and publicly compared him to Gareth Bale.
"Yeah," he says exasperatedly. "I keep telling him to keep his mouth shut but it's not working at the minute – he's too busy trying to get himself on TV!"
Based on last season, it is not an unrealistic target. Yet while Ince was ablaze, his team-mates were dropping like damp squibs as Derby, top in March, tumbled shambolically out of the play-off positions.
Were the players distracted by Newcastle's drawn-out pursuit of Steve McClaren, now replaced in the IPro hotseat by former Real Madrid assistant Paul Clement?
"It didn't help," admits Ince. "But it's no excuse. All of the lads knew the aim. What we did wrong was an accumulation of little things – loss of focus, failing to finish games off, making silly errors.
"That cost us a hell of a lot but it's important to remember that we were top of the table with 13 games to go. That says we did a lot of things right.
"Now George Thorne has had a full pre-season. Chrissy Martin is back fit. We've got a new manager, new ideas, a lot of positivity around the place. If we show the same hunger that we did for the majority of last season, we'll be up there."
And as for Ince, he hopes that his temporary defection from the international fold will one day be overlooked.
"If you're performing week after week for your club, if you're scoring goals and creating chances, your country will always take notice," he says. "And I believe firmly that will happen. Right now, though, I just want a fair crack."