IT TAKES a unique personality to reflect positively on ten months of failure and turmoil. But Nathan Jones has always done things differently.
A bilinguist who plied his trade in Spanish backwaters. A committed Christian who speaks openly and passionately about his faith.
A man of such unshakeable self-belief that even a diet of weekly defeats and an unwanted record as the third-worst Stoke City manager in history hasn't rocked his foundations.
"You don't fail," says the Welshman. "You just learn. And I've learned an incredible amount this last couple of years."
Jones joined Stoke in January 2019, leaving behind a Luton Town side on the cusp of promotion to the Championship.
Hatters fans were furious, viewing the move as sly and secretive, a betrayal of the bond that Jones had carefully cultivated during a spectacular ascent from League Two. Death threats were issued on social media.
Worse yet, Stoke were a mess. Riven by cliques. Bloated by wantaway stars on crippling Premier League wages. And losing – game, after game, after game.
Jones won just six of his 38 matches over two seasons and when the axe finally fell last November, the Potters lay rock-bottom of the Championship.
"It was a wonderful experience," insists the 47-year-old. "Honestly. It wasn't a successful time for me, but I learned a vast amount about what it takes to manage a big football club, about different types of players and all of the things I'd do differently.
"It's a bigger thing than players not wanting to run through brick walls. There were a lot of things wrong, so I can't point the finger at that. At the end of the day, I had some very talented players who'd lost a bit of confidence and I couldn't turn them around.
"But I have a great relationship with people at Stoke. I wish them all the best. And I'm very grateful to them because I feel better equipped for life and management as a result of what happened there."
Oddly, this miserable episode would end happily for both parties. Stoke turned to Michael O'Neill and soared to mid-table safety.
Jones, meanwhile, buried the hatchet with Luton CEO Gary Sweet and returned to Kenilworth Road, overseeing a remarkable run of 16 points from nine games to secure Championship survival on the final day.
Today, the Hatters sit fifth in the nascent table with three wins from four. Since Jones succeeded namesake Graeme in May, only Swansea City have more points than Luton.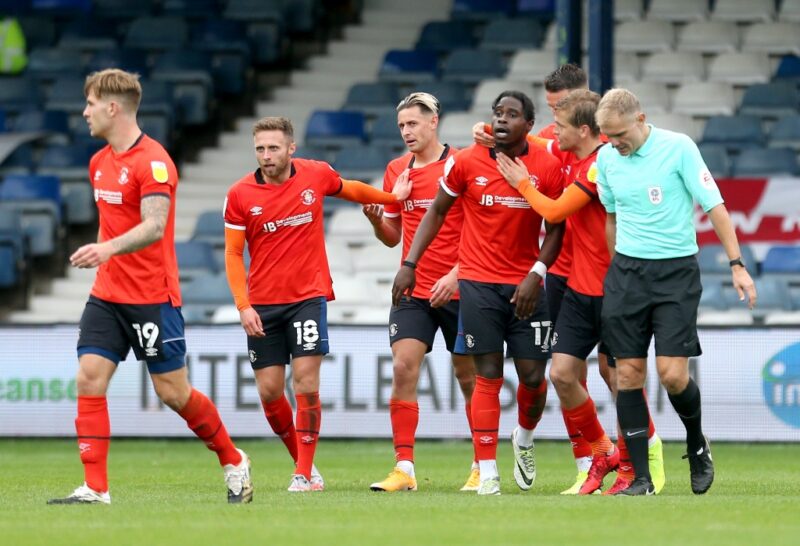 Optimism is back. So, too, the expansive style that propelled Luton to glory. And what looked a high-risk appointment now looks an inspired decision.
"From day one, it felt like I'd come home," says Jones, who will face Stoke this Saturday for the first time since leaving the Britannia.
"It's a club that's been close to my heart, and I know it's slightly more difficult to say that after the events of 2019. But it is. It's a club I've always loved. I've got a great relationship with the board and the players especially. They welcomed me back.
"Once you get past what happened during the exit, you think 'Can I do a good job with this group of players? Yes. Can I get the most out of them? Yes. Will they work hard for me and understand what I want to do? Yes. Have we got results in the past? Yes'.
"These are lads I loved and cared for. That I'd signed and invested a lot of my time and energy into. They had done exactly the same for me.
"So it wasn't a risky appointment for the club, it was a logical one. And it was a logical decision for me to come back."
Several players pushed to the fringes under the previous regime have been resurrected by Jones, including striker Elliot Lee. The striker – who scored in the 2-0 win over Wycombe last weekend – hadn't played for six months prior to Jones' return but has missed just one game since.
Another influential character is Glen Rea, the midfielder who spent part of 2019 on loan at National League Woking but is now emerging as one of the most consistent players in the Championship.
"Glen's been important since we brought him to the football club in 2016," said Jones. "He's a very disciplined player that I knew from my time as a coach at Brighton.
"I knew he'd do well for me. And he has. He gives us that structure and discipline in the middle of the park to go and play. I'm delighted that we have him, but the same goes for all these boys.
"Everyone has earned their place in the division. From where we've come from to where we are now is quite remarkable, but we always had this in mind.
"After my first year (2016) every player we recruited had to be able – with development – to play in the Championship. Because we believed that's where we'd be.
"So these players are all here because they are Championship players. Ok, they're not the most fashionable players in the world. Some wouldn't be high on everyone's wanted list.
"But they do brilliantly for us, they buy into what we want and, as a manager, that's all you really need."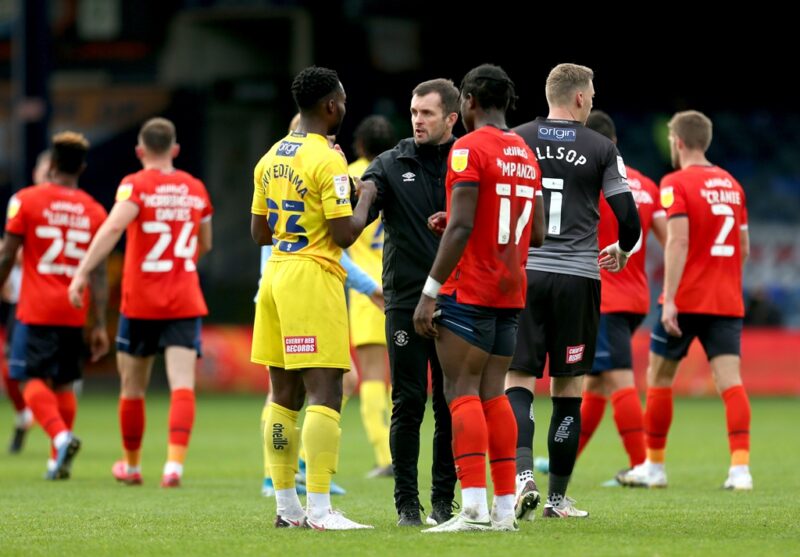 Money helps of course, and Luton have precious little of that. Wycombe aside, the Hatters have the lowest playing budget in the Championship.
"We cannot compete budget-wise with 95 per cent of teams in this league," he admits. "That's a fact. But we've never based our success on finances anyway. We've done it on hard work, good recruitment and having a philosophy that people can improve.
"Money doesn't buy you utopia. It's how you spend it. What you do. You only have to look at Sheffield United. They had a group of players who won League One, they kept the nucleus together, and now they're a Premier League side.
"In any walk of life, if you don't get recruitment right, you'll fail. It doesn't matter whether that's Apple, Google, Manchester United or Mansfield Town.
"If you get good characters, you'll do well. If you get good character and top-end talent – like Liverpool – you'll be one of the best teams in the world."
Such lofty ambitions are, for now, beyond even a man of Jones' grand ambition. But turning Luton into an established Championship force is not.
"We've got a format, a way of training, a way of treating people that has got results," says Jones. "Since I came in, we've attacked every level, adjusted as necessary and that's the process we're in.
"What we want to do now is establish ourselves – as a Championship club, Championship players and a Championship manager.
"We're in the very early throes of that but the foundation is there."
CHRIS DUNLAVY