By John Wragg
Steve Bruce says Wayne Rooney will relish the chance to beat Manchester United in the FA Cup on Thursday as he winds down the golden years of a spectacular playing career.
"The one thing I've found since I've got to know Wayne
Rooney is that he absolutely loves playing his football and you can bet that he
would love as well to turn over United in the FA Cup," says Bruce.
Rooney, 34, is following in the steps of Bruce, who left a trophy-laden nine years with Manchester United to drop down a level and join Birmingham City. Find out where Rooney could find himself a landing spot with the top football tips expert advice.
"I took a step down to simply prolong my career," recalls
Bruce. "But I think Wayne's is a bit more calculated in that he has joined
Derby in the Championship because he wants to go into coaching.
"He's named as a coach and a player, and management is where
he's headed.
"When I went to Birmingham I was 36 years old and had played
35 games that season for Man United. I felt physically I could still do it.
"I wanted to go on playing and I did for two more seasons
with Birmingham.
"What I found was that I was enjoying it. You know it's
coming to an end but I got player of the year at Birmingham when I was 38.
"I'd gone from Man U where it was 'We must win the Premier League, we must win the European Cup' whereas the Championship player was 'We must win on Saturday to pay the mortgage'.
"It's a different level of expectation. I thoroughly enjoyed
it and I think Wayne will.
"Birmingham gave me an eye-opener on what it was going to be
like to go into management and it was then that I began to address it.
"And fair play to Wayne. It's great that someone of his
successful playing capacity, the great that he has been, that he wants to stay
in the game.
"Wayne is the second
generation after me. Lampard, Gerrard, Terry, all that lot, you know? They are
all starting to make a fist of it and Rooney is now looking to stay and give
something back.
"That's the one thing about Wayne, getting to know him
personally, the one thing you can't level at him, can't question, is his
enthusiasm and love for football.
"I haven't seen him play for Derby, but that's what he is,
arguably the best English player we've produced over the last few decades,
giving something back. I'm delighted to see it."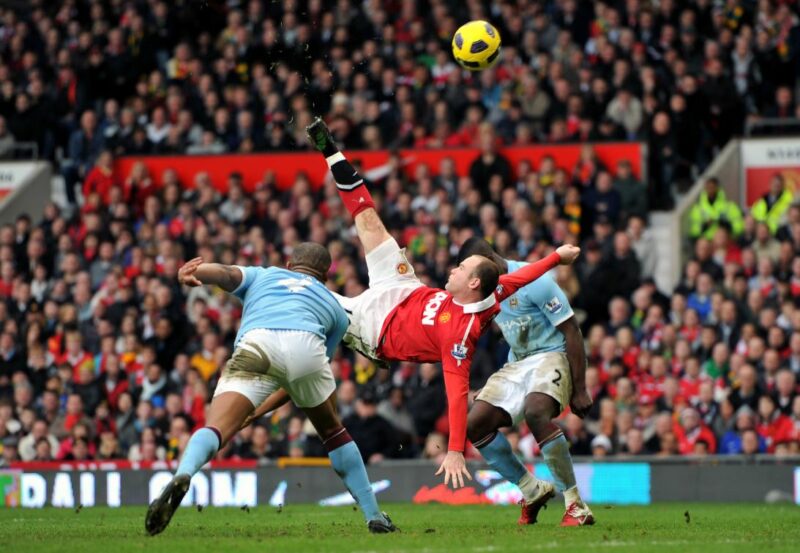 Rooney is not the old Wazza. He operates in Derby's midfield, initially defensively, now more attacking, and pulls strings that his team-mates aren't always familiar with. Sometimes you can see a frustration in him because the wavelengths aren't always the same, but generally he is Derby's playmaker with a passing ability that at times shines like a gold nugget found in a car park.
Bruce, with a huge job on his hands trying to manage Newcastle United out of Premier League decline – you can bet on the Magpies' chances with Ladbrokes welcome offer – went straight from chalk to cheese, Man U to Birmingham.
Rooney has made the journey via Everton and DC United. His last appearance for Manchester United was coming on for just one minute against Ajax in the Europa League Final of 2017.
Jose Mourinho used him sparingly, Rooney only playing ten
league games in his final season. Mourinho said when United won the League Cup
by beating Southampton that Rooney could lift the trophy. Rooney was
embarrassed, he didn't want to do it, he hadn't played and he didn't want just
'celebrity status'. As Bruce says, he wanted to play.
Ahead of the weekend fixtures, Rooney had played 13 games
for Derby, not missing one since his debut the day after New Year's Day. He's
won six, drawn four lost three. He's played in all three FA Cup games, the win
at Crystal Palace, the away draw at Northampton and the replay win where he
played one magnificent long, incisive pass that deserved to have Lionel Messi
on the end of it.
His Derby manager Phillip Cocu says: "Wayne shows great
skill, vision, technical ability.
"He can adapt if any changes have to be made during the game
and that's always a pleasure for a manager or coach to have somebody who can do
that.
"Wayne helps the young players develop. "He talks a lot to
individuals, most of the days before training he's in the coaches' office to
see how we work."
Bruce, whose Newcastle side beat Championship leaders West
Brom 3-2 on Tuesday night, adds: "You never lose your ability, you know, you
just lose, unfortunately, mobility.
"I never played against United but Wazza, he'll be doing his best to turn them over on Thursday night.
"Of course he will, that's his makeup, that's what's made him a great player, that determination to win."
Derby could be in for a bonus if they get past United tonight – you can win your own cash boost with JackpotJoy bonus.