CHARLIE Adam says Nathan Jones has given Stoke City an "identity" – and backed the Welshman to guide the Potters back to the big time.
Relegated from the Premier League in May, Stoke started the
season as favourites for promotion after a lavish summer outlay.
But the likes of Benik Afobe and Joe Allen failed to sparkle
and manager Gary Rowett was sacked in January having won just eight of his 26
games at the helm.
"Did the Championship catch us by surprise? Absolutely,"
says Adam, who famously won promotion from the second tier with unfancied
Blackpool in 2009-10.
"Listen, the Premier League is unforgiving – it's full of
wonderful players, you get punished for your mistakes and any half-chance is a
goal. The quality is beyond doubt.
"But the Championship is relentless. Everybody wants to
scrap. And it doesn't matter if you're at home to Rotherham or away to Leeds –
if you have an off day, they'll cause you problems.
"People used to come to Blackpool and think it was a nice
day out, an easy three points. But we had a great dressing room.
"We do here, believe it or not. People doubted us, saying
there were cliques or whatever. And we have had a few issues. But, in general,
we've got a good group who genuinely care. They are hurting. It's just that you
have to be at your maximum every week in this division, and that's something I
think a few of the lads didn't realise.
"In the Premier League, there's more leeway. Teams like
City, United, Liverpool, Spurs; you're not expected to win those games and
anything but a hiding is respectable. It's a free hit.
"Our biggest problem is that we're expected to win every week, and that isn't something many people at Stoke have experienced.
"Basically, we've had a bang right down to earth. Simple as
that. We haven't performed and there's no hiding the fact that we haven't been
good enough.
"Performances have been up and down. We've done okay in spells, brilliant in odd games. But we've never hit the level of consistency you need. I think we've only won back-to-back once in the entire season. That's never going to get you promoted."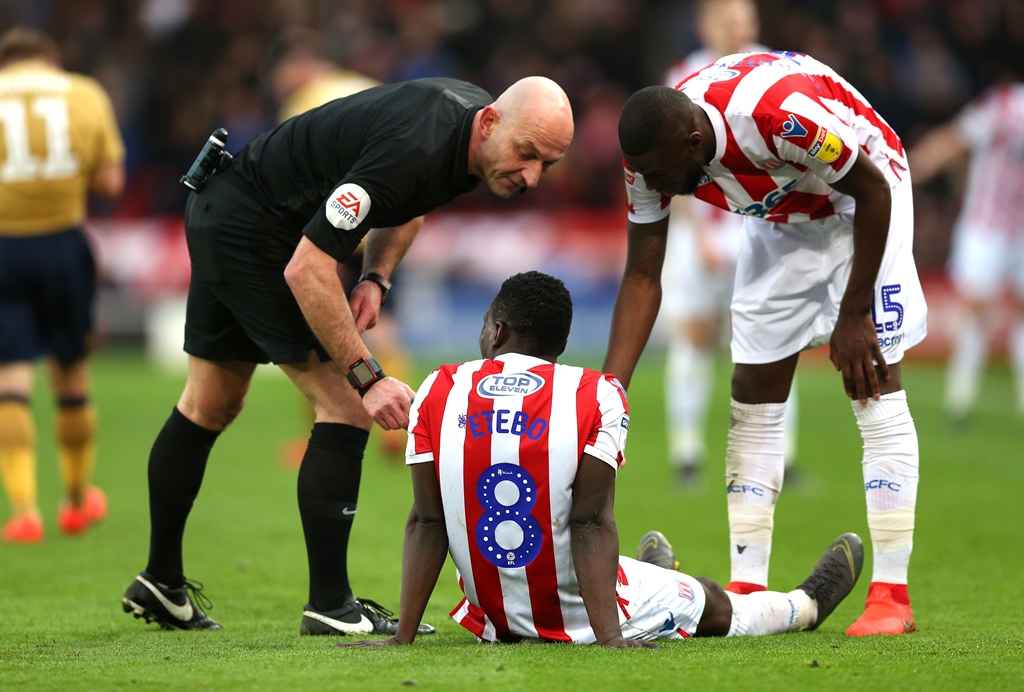 In fairness, Adam is hardly culpable for Stoke's struggles.
The 33-year-old was frozen out by Rowett and didn't start a single game under
the former Derby and Birmingham boss.
Was that frustrating for such a gifted technician with 26
caps for Scotland and decade of Premier League experience?
"It's football, isn't it?" shrugs Adam. "Every manager has
to make decisions. I wasn't part of Gary's plans and that's life.
"Sometimes you get a manager that likes you. Sometimes you
don't. I've been in the game long enough to understand that and you've just got
to ride it out when you aren't playing.
"I could have left. Luckily for me the moves never happened. I stayed at the club, a new manager came in and here I am."
Pre-weekend, Adam had started twice under Jones and was
instrumental in a 2-1 victory over Leeds just days after the new gaffer's
arrival from Luton Town. Injured shortly afterwards, he is only just returning
to fitness. But all that time on the sidelines wasn't wasted.
"I've never been one to just sit there and brood," he
explains. "I always think 'If I come on, who am I going to be playing against?
What's his weakness? What can I exploit in the opposition team?'.
"I watch my own team, of course, but you can't get caught up
in the game. You have to sit back and think critically.
"I am a student of the game. You have to be. You can be the
quickest players in the world, but what's the point if you're brain dead?
"I feel like I've got the ability to see things before other
players and that just comes from studying the game, understanding the
intricacies. I always knew I was a bit quicker upstairs than I was downstairs
and I've used that to my advantage for years.
"I'm actually doing by badges now but I've always watched
games and thought 'If I was a manager in this situation, what would I do?' I
can't help it."
And it is wearing the cap of a wannabe manager that has convinced Adam that Jones is the man to restore some pride in the Potteries after years of dispiriting top-flight mediocrity under Mark Hughes.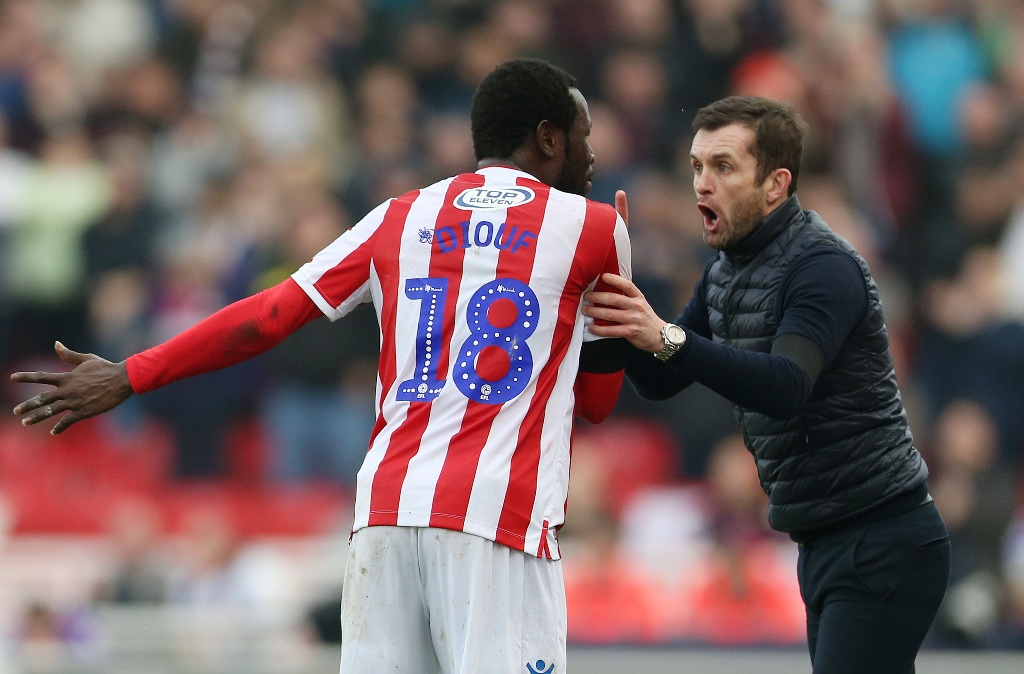 A former full-back with Yeovil and Brighton, Jones coached
under Oscar Garcia at the Amex before leading Luton from the depths of League
Two to the cusp of the Championship.
"I've always thought that this is a group of players who
need to be coached, not managed," adds Adam. "We need an identity, a way of
playing. We never had that before but we do now.
"We're trying to follow a blueprint and Nathan is adamant
about making it work. I think that's important – to stick to your principles.
"But it's more than that. I've played under some manager
where it's more… if not about themselves, then it certainly isn't about the
players.
"What I've got from him is that Nathan loves his players.
They're like family to him.
"He'll laugh and joke. He'll have a chat. If you're not
playing at the weekend, he'll pull you aside and explain why. Small things like
that, it makes a difference.
"It's the same with his adaptability. We all know he likes
to play with a diamond, and with a pre-season and bit of investment I'm sure
he'll make it work.
"But as you saw with Luton in League Two, he's tweaked and
altered things to suit the demands of the division and the capability of the
squad. It's something you see in all good managers.
"He puts his heart and soul into it. His life is football.
The harder you work, the bigger rewards you get. He's got the credentials to be
a top, top manager, and there's no doubt he can take Stoke back to the Premier
League."
The question is, will Adam be there to witness it? The
midfielder's contract expires in the summer and recent reports have linked him
with either a return to Scotland or even to Blackpool.
"I haven't got a clue what's going to happen," says Adam, who has spent much of his spare time this season as an analyst for BBC Radio 5 Live. "I'll play as many games as I can before the end of the season and no doubt the club will want to speak to my agent. We'll see where it goes.
"I think the manager will be looking to refresh things. "But I'd love to stay here if that's an option because it's an exciting time for the club."
Fancy Stoke to make a very late push for promotion? Check out Footballjunkie.co.uk for the best football odds.
CHRIS DUNLAVY / Photo: PA Images