ISHMAEL Miller was only going to end his sabbatical from football for the perfect opportunity – thankfully a call from the man who helped him fall in love with the game proved just that.
The former Manchester City academy graduate spent the whole of last season out of the game, contemplating whether he would ever return.
However, contact from Frankie Bunn, the Oldham manager who worked with Miller when he was a teenager at City, convinced the 31-year-old striker that the time was right to return to the pro ranks.
Now four months into his return – and back up to full match fitness after completing his first 90 minutes against Stevenage at the start of the month – Miller is relishing the experience and believes he has benefited from his time away.
He explained: "The circumstances needed to be right for me to come back, I needed a situation where the manager was going to have patience and give me time to get back to full fitness.
"I've known Frankie Bunn for years – he was my coach at Man City when I was 13 or 14 years old and he knew the best of me.
"It had to be something that was right for me and, lucky enough, Oldham and Frank coming in, it all aligned and was perfect.
"Going in with a manager who is a great coach and who I've known for basically half my life was ideal. Him and (fellow City academy coach) Alex Gibson are part of the reason I fell in love with the game in the first place.
"He's changed a lot but he's still got that mentality that he had when we were younger – he wants the best for his players and he gets the best out of them."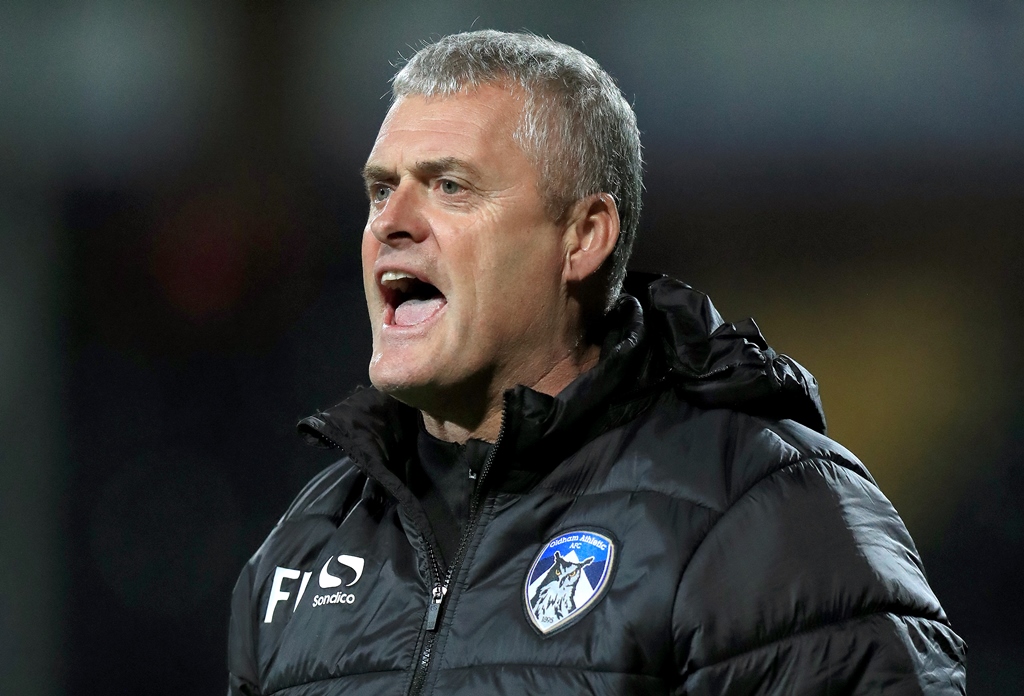 Miller spent his time away from the game working on a clothing line and an app business, something he is still involved with despite returning to the pro ranks.
But he said: "I don't think you realise how much you miss the game until you come back. It's been exciting.
"That year out was a completely different form of life. You're so used to it being football, football, football but then you change where it's not getting up every day for training, and at points I really enjoyed it.
"I've got a massively different perspective. When you're in the game for so many years, it's all you know. You start to take certain situations for granted. It was an eye-opener and, looking back, it's something I'll always be thankful for."
While injuries have played a part in a relatively sluggish start to the campaign for Oldham, they remain within striking distance of a League Two promotion challenge.
And next weekend the Latics will also be looking to book their place in round three of the FA Cup, as they travel to National League outfit Maidstone.
For Miller, who once played in an FA Cup semi-final at Wembley during his time at West Brom, it is an opportunity he insists they have to take.
"It would be great to get to the third round," he added. "We went down and won a tough game at Hampton & Richmond in the last round.
"The FA Cup is one-off, if not the greatest domestic competition in the world. We've got Maidstone on a 4G pitch next, which will be a challenge for us on the day, but it would be great to get another positive result and be in the hat to face the big boys."
PAUL EDDISON