RYAN Babel didn't achieve much during a forgettable four-year spell at Anfield. But the goal-shy Dutchman did make one significant contribution to English football.
In January 2011, still seething after an FA Cup exit at the hands of Manchester United, Babel photoshopped a United shirt onto the body of referee Howard Webb.
He then posted the image on twitter. "And they call him one of the best referees?" read the caption. "That's a joke."
Turns out the joke was on him. The FA charged Babel with improper conduct and stung him for ten grand.
"It was a bit of fun," snarked Reds manager Kenny Dalglish. "Maybe I've been out of the game too long but let's see if the FA can find a sense of humour."
They couldn't. "Social network sites must be regarded as being in the public domain," explained Roger Burden, chairman of the FA regulatory commission. "It is the responsibility of all participants to ensure only appropriate comments are used."
Babel thus became the first player in England ever to be fined for comments posted on social media.
So began a puritanical crackdown that, seven years on, has raked in over £500,000 in fines and turned footballers' feeds into soporific sludge.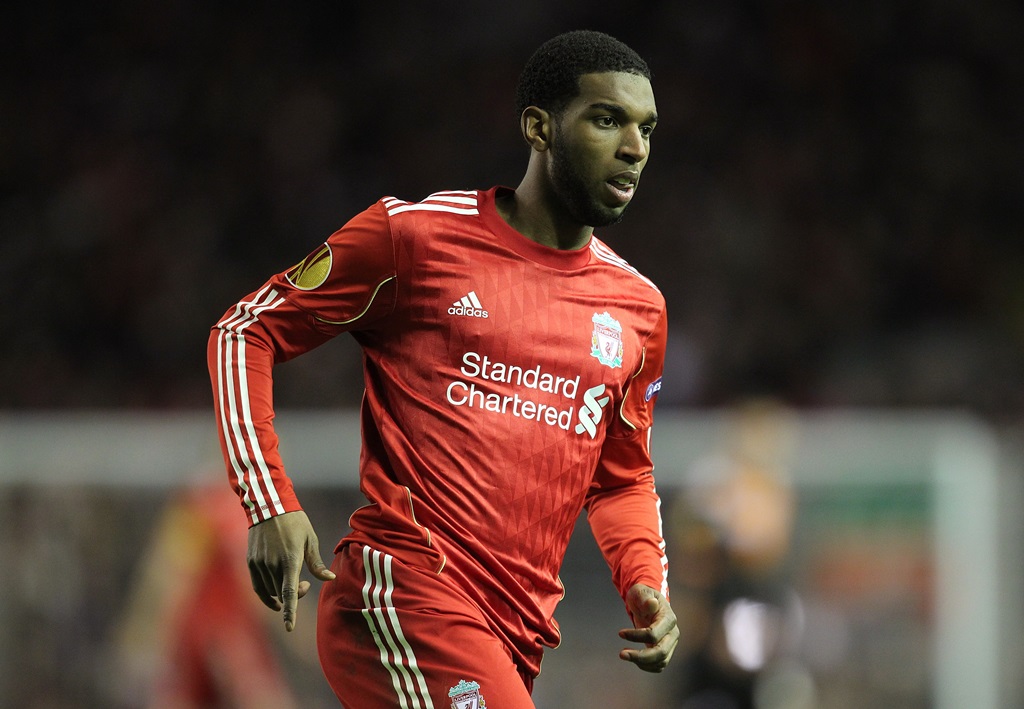 Platitudes, mundanities, unobjectionable fluff. But it is it any wonder they are so crushingly dull when you consider the treatment of James McClean?
The Stoke midfielder was born in Derry and raised on the Creggan estate, where six people were killed by British forces on Bloody Sunday in 1972. As a result, he refuses to wear a poppy on remembrance weekend.
Heckled by a section of Potters fans last weekend, McClean used twitter to dismiss his tormentors as "uneducated cavemen".
His words weren't racist, sexist, or homophobic. They didn't question the professionalism of officials. Nor, god forbid, did he take a pop at the authorities.
But that didn't stop the FA piling in. They launched an 'investigation', discovered nothing but justifiable anger and churlishly warned McLean about his future conduct.
Intervention was unnecessary and unwarranted, but typical of a heavy-handed approach that defines 'inappropriate' as anything carrying even the faintest whiff of offence.
Which makes things easy for the FA to police, but is it good for the game? Speaking earlier this season, Arsenal full-back Hector Bellerin lamented football's lack of a social conscience.
"I think as footballers we have a massive platform that we should be using way more than we actually are," said the Spaniard, a committed vegan and climate change activist.
"We should be the people that scream at these social issues and get them out there, so as a society we can move forward.
"I feel like the football industry is an industry where we have to be really quiet and play. I think the code around it is that footballers can't really do anything else other than kick a ball."
He's right, of course. A player with 1.5m followers has greater reach and appeal than any politician or activist. If he speaks about poverty, inequality or oppression, the message will resonate.
Yes, many players are happy to hide behind the regulations, to live what Bellerin disparagingly called the "nice, quiet life". But can you blame them when the Stasi-esque authorities propagate the view that footballers should be seen and not heard?
It isn't just the FA. In 1995, UEFA banned political statements after Swiss players had the temerity to unfurl an anti-nuclear poster during a European Championship qualifier.
Two years later, Robbie Fowler was hit for £900 when he unveiled a t-shirt supporting sacked Liverpool dock workers.
A player could feel very strongly about, say, the persecution of Rohingya muslims in Myanmar, but to raise his concerns on the field would guarantee censure.
That is simply not right. Whether it is highlighting climate change, slagging off refs or even airing noxious views, a player should have the same right as anybody else to speak his mind. It is the role of his audience to contest or affirm those views, not of the FA to censor them.
"I am in twitter prison," said Babel upon accepting his charge. So, it seems, is every footballer in England. The game – and society – is poorer for it.
CHRIS DUNLAVY