Best mate at the club?
It's Joel Lynch. We're a similar age and he makes me laugh every day. He has me in bits. Because he's quiet people don't realise just how hilarious he is.  I get on really well with him and we sit at the back of the bus together. He's a prankster, does impressions, and he rooms with me on away trips.
Last to buy dinner?
When we have a team dinner, we always do a credit card roulette, so we all put our cards in the middle and whoever's gets pulled out pays for the dinner. It's a pretty intense affair.
Olamide Shodipo's card has come out a couple of times and the look on his face looks like his life is about to end. On the other end of the spectrum, Pawel Wszolek's has come out a couple of times and he didn't even flinch and took it on the chin.
Worst dressed?
Toni Leistner just wears anything Adidas – but it's all stuff from 2001.
It's some of the most dusty, old school vintage Adidas tracksuits you have ever seen in your life. I don't know where he finds it.
Dressing room DJ?
Geoff Cameron, our big loud American, has taken over the reins. He's come straight in from Stoke and put his iPod on, and it's all throwback tunes.Whitney Houston, Tina Turner and old school American rock like the Eagles, and some disco club classics. He really gets the dressing room going.
When we beat Sheffield Wednesday on Tuesday, our parting song was Whitney Houston's 'I wanna dance with somebody'. That's how we're getting pumped up in the dressing room, which is why our fortunes have changed!
Late for training?
Bright Osayi-Samuel – but we've got a very punctual group.
We have got quite a strict fine system so no-one wants to be fined. It's rare for someone to be late.
But Bright has been late a couple of times and it's quite funny because he's really sweating when he gets in. London's traffic can be bad even at the best of times, so a few lads have been punished.
There's no sympathy or love lost and it's all for a good cause as it all comes back to us for our Christmas party anyway.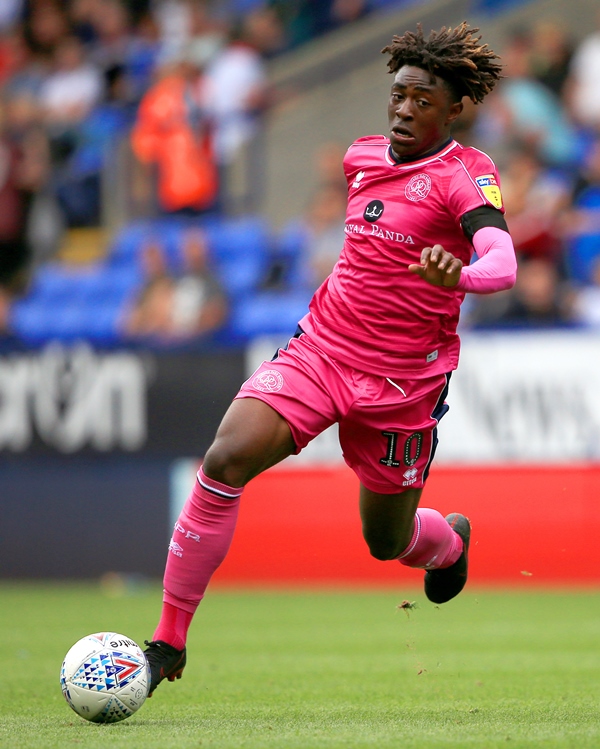 Teacher's pet?
Eberechi Eze can do no wrong. He's the golden boy and rightly so – he's one of the best youngsters I've ever played with. I'd put him in the same bracket as other players like Ryan Sessegnon or Lewis Cook at Bournemouth.He's a great lad as well, a real top boy and very humble. But he's wrapped in cotton wool and can get away with anything.
First on the dancefloor?
Geoff Cameron – we've only had one night out this season and he'd only just joined but my word, he came to the fore right from the get go. He held court that night. He is a lot of fun and a good laugh. He's a great addition to the club. All our new loan signings are all top boys like Angel Rangel, Tomer Hemed and Nahki Wells.
Most likely to disgrace themselves at the Christmas party?
It's a new group, so we will have to wait and see. I can only imagine that Geoff Cameron and Joel Lynch will be up there doing something. They won't be in the corner having a quiet beer.
Going to make the best manager?
I can definitely say Jake Bidwell. He reads the game very well and he definitely has the temperament and the organisation. He would be the obvious one.