By John Wragg
---
Phillip Cocu is clean shaven again now.
It's coming to spring time he says, time for a new look. The
beard, with more than a touch of grey, has gone and Derby's hope of getting out
of the Championship seemed to have gone as well.
But a run of 25 points from 14 league games, from Boxing Day
up until this weekend, has the Rams on the tail of a very vulnerable promotion
pack. Not only that, but they have a magnificent seven of their own players to
build on. And Cocu will still be at Derby next season.
All of this is rare. Owner Mel Morris has spent over £160m
on Derby since becoming owner five years ago. For every £100 the club gets in,
£137 is going out in wages.
He's bought the ground for £80m. It can't go on, says
Morris, and he's been looking for outside investment to share the burden. But
now they are going inhouse and cutting costs by giving their young players a
chance.
Cocu admits he wasn't aware of it when he joined Derby as
their latest manager last summer, but there is gold in the academy.
Max Lowe, at 23 years old, is the senior member with 32
league starts. Then there is Jayden Bogle (19yo, 64), Jason Knight (19yo, 15),
Louie Sibley (18yo, 1), Max Bird (19yo, 13), Lee Buchanan (19yo, 2), Morgan
Whittaker (19yo, 1). Mason Bennett (23yo, 16) is also out on loan at Millwall
and Jayden Mitchell-Lawson (20yo, 0) is at Bristol Rovers.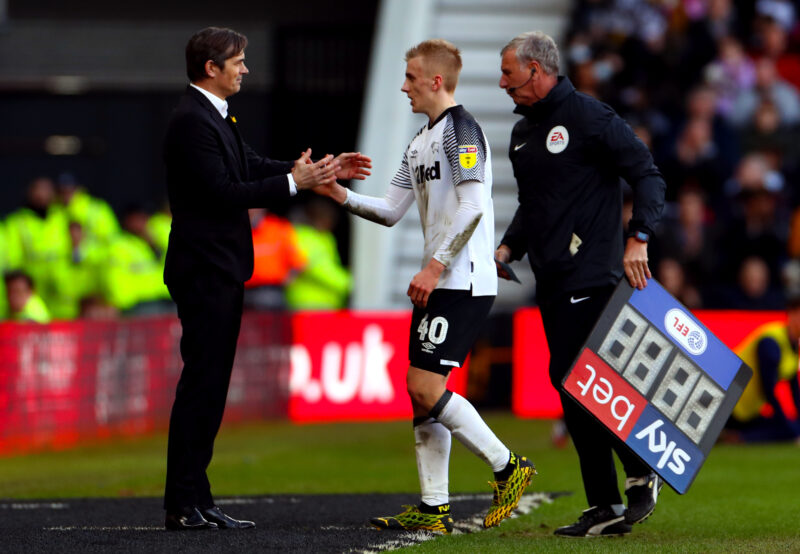 Sibley is the latest junior star, taking some of the spotlight off Wayne Rooney when Derby played Manchester United in the FA Cup, and then stealing the game altogether with a stunning goal against Blackburn three days later.
Cocu, a star of a player himself, has a managerial history
of investing and promoting youth players in his time in charge of PSV
Eindhoven. But he didn't know what was waiting for him in the academy building
when he arrived at Derby in the first week of July.
"To be fair, I didn't know the youngsters here," says Cocu.
"When you make the decision to come, if you believe in the project, I could see
the games of the first team on video, but it is hard to see games of the
under-18s or under-23s.
"So I just invited some of the younger high potential
players, gave them some possibilities in the training sessions, and observed.
"We continue the same now. I keep looking at everyone. Next
season will be the same, I am getting to know them.
"Now the younger players, they are part of the first team
and the boys underneath this group, they will get invited too, to show their
qualities.
"If some are good enough then they will train more with the
first team. It is training, training, adapt to the speed, the load, how we
train, how we play.
"If you do well, then you can stay. That's how it has been."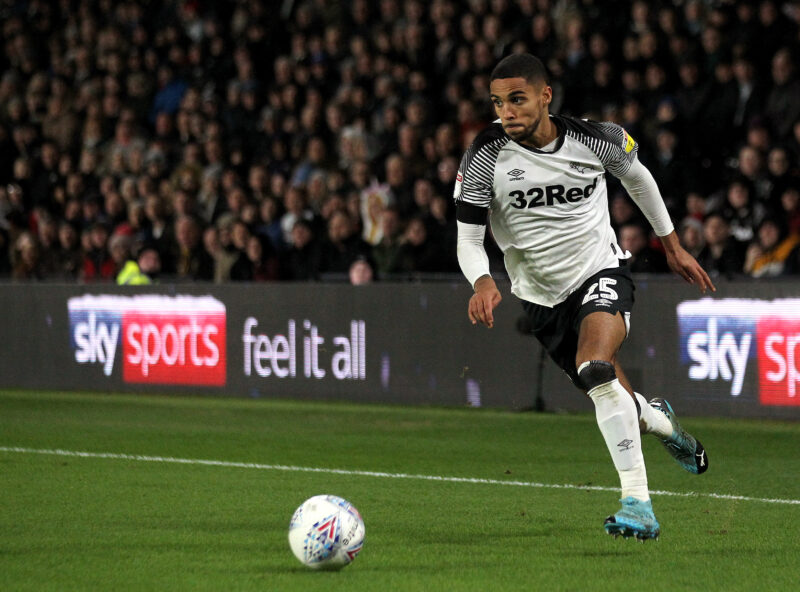 There is still caution. Aston Villa thought they'd got a
lorry load of young talent but only Jack Grealish, who was well ahead of the
rest anyway, has established himself.
Callum O'Hare was thought to be on the cusp, but fell away
and is now re-learning successfully at the top of League One with Coventry.
Rushian Hepburn-Murphy, another of that Aston Villa class, is out on loan,
ironically, with Derby and not getting a look-in. So it can still go wrong.
"It's also the philosophy and the direction of the club," adds Cocu. "The club will try to build. The important part of the foundation is a group of youngsters who have the DNA of the club. Of course we need also the senior players to guide them, to help them."
There is stability needed as well. Morris has gunned down
managers relentlessly. Steve McClaren twice, Paul Clement, Darren Wassall and
Nigel Pearson have all been polished off. Gary Rowett and Frank Lampard went
out of choice.
Cocu will be only the second Derby manager to finish one
full season and start the next one since Morris took over.
We know Cocu will still be at Derby next season because he's already signing players, 27-yearold Groningen captain and defender Mike te Wierik having signed a pre-contract agreement.
How much Cocu had to say in Wayne Rooney coming to Derby isn't totally clear. It looks far more likely that Morris liked the sponsorship and exposure it would bring and Cocu simply said 'Why not?'.
It has been a success. It isn't the Rooney of old, it is a
slower Rooney, probably with bigger shorts, but he has played well and brought
a quality dimension to the team.
What's more the youngsters can learn from him. Not from
everything Rooney has done, but certainly from what he does on the field and
his enduring enjoyment of just playing football. Bird, as he told my FLP colleague Chris Dunlavy, still
pinches himself at seeing Rooney in the canteen every day. Rooney was injured
and out of the team that beat Blackburn, giving Bird more responsibility.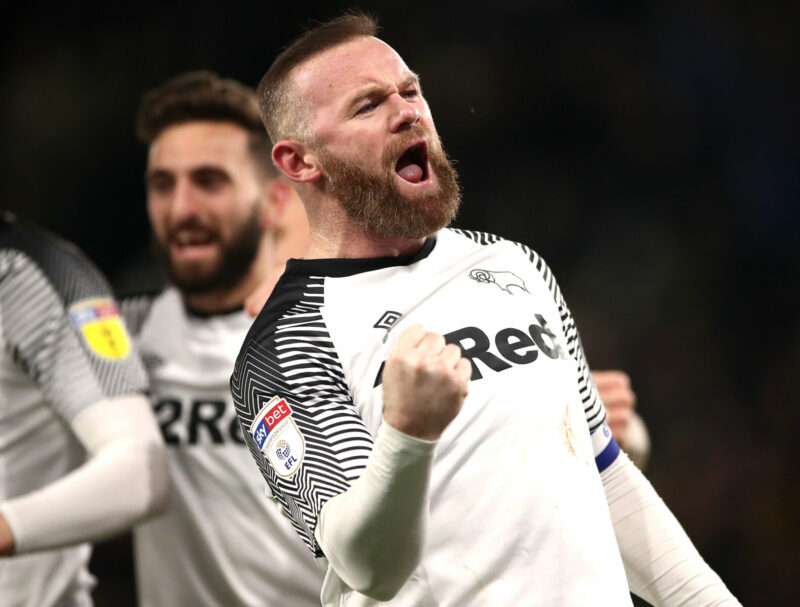 "We get Bird going forward a little bit more," said Cocu.
"When Graeme Shinnie is in the team, going around picking up all the second
balls, then Bird is able to go forward. It is good to see."
Current star of these Derby Diamonds, though, is Sibley. He's got a bit of bite about him as well, having a snap back at Blackburn's Lewis Travis when Travis had a very early go at the new kid. You can have a go of your own kind with a special code from Plymouthwhalers.
"Pre-season, Sibley joined us later in Florida," recalls
Cocu. "He was 17. I saw a lot of potential and a player who played almost on
intuition. That is something he always has to keep, never lose that.
"But we worked hard,
and he worked hard, on finding the right balance on playing in a team
discipline and using your own intuition like Sibley showed against Blackburn.
"The game plan for that match was to get him in the pockets and not getting picked up by the centre-backs. So Sibley had to choose a position and be patient in quite a few situations. But he did it and he did it in a great way. He attacked the midfield. Then he scored a great goal.
"Sibley confirmed the improvement he made through all the
months he trained with the first team. It is physical development as well as
tactical knowledge. He still has to continue his development but, yes, Sibley
deserves to play.
"He did well on the Thursday against Manchester United, too.
"Sometimes an opportunity pops up and can you take it?
Sibley did great."