(Photo: Action Images)
By Rich Dore
THEY may not be far apart in the Championship table, but QPR midfielder Josh Scowen believes he's now playing at a bigger club following his summer move from Barnsley.
The 24-year-old midfielder has been a consistent performer for the R's this season as one third of a regular midfield trio alongside Luke Freeman and Massimo Luongo.
Scowen was captured by Hoops boss Ian Holloway in July, having turned down a new contract with the Tykes, where he'd been an integral part of the side that won promotion to the Championship in the 2015-16 season.
The Enfield-born player has plenty of affection for his former club, while Barnsley boss Paul Heckingbottom has spoken highly of him since his departure – but Scowen cites ambition as the key driver behind his move.
"I was happy at Barnsley but, obviously, a deal couldn't be struck there," said the former Wycombe man. "I've always believed in myself that I could go to bigger clubs and that's where I've ended up.
"I think QPR is a bigger club and I've always believed in myself that I could play at the highest level possible.
"I settled in here straight away really, playing right from the first game of the season. All the boys and staff here made it easy to do that.
"It's nice to be near to my family now. They're only round the corner when you need them and that's made it easier. It's nice to have a babysitter nearby!"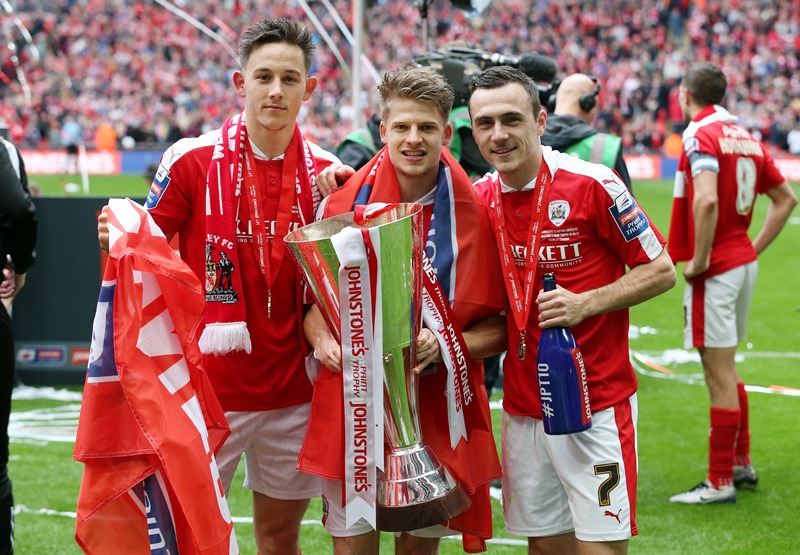 Having featured regularly, Scowen has already become a fan favourite at Loftus Road, keeping things ticking over in midfield and carving out a reputation as someone not averse to putting in the odd feisty tackle. He received the third red card of his career in a 0-0 draw with Ipswich on Boxing Day.
The 5ft 10in midfielder has been part of a QPR side battling through a mixed season, going on a run of six games without a win towards the end of 2017 before wins over Birmingham and later Cardiff offered some much-needed respite.
Rangers are aiming for a period of stability under Holloway following a turbulent spell when Jimmy Floyd Hasselbaink, Neil Warnock and Chris Ramsey all took turns at the top. Scowen says they have the right man in positon now. "He's very good and his record speaks for itself," Scowen added. "He's won two or three promotions and he's helped my overall game.
"All I can do is listen to him and learn off him, and it'll help me improve as a player.
"I met him in the summer and he basically told me what he thought of me. He was honest from the start and that was something I liked.
"He spoke about the weaknesses in my game, which he's helped me improve, and I think it's showing on the pitch.
"A lot of it was to do with power. Obviously, I'm only little and quite skinny, so he gave me a lot do in the gym. He's got me lifting weights whenever he can!
"He's always on at me to open my mouth a bit more, even in training, so it's something I've tried to do.
"Certain areas, like talking when we've got the ball to try to help the other boys around me. He's just trying to get the best out of me."