(Photo: Action Images via Reuters)
By Alex Beard
Richie Wellens likely won't have been many people's choice for the vacant Oldham manager's position after John Sheridan was dismissed last month.
So what did he do? The 37-year-old made himself undeniable.
After winning four and drawing one of his matches in caretaker charge of the club, Wellens was appointed Oldham manager on a permanent basis last week.
He achieved that tremendous run of form with a Latics side that had gained just four points from nine games under Sheridan and were sitting at the bottom of the League One table. The game before Wellens took over they were thumped 5-1 by Rotherham.
Fast forward to last night and the club have risen to 17th in the table, six points clear of the relegation zone, after a 2-1 victory over a Bury side now trapped in the danger zone themselves.
It wasn't the prettiest of victories, but they got the job done. Eoin Doyle, who now has nine goals in nine league games this season, put them ahead – but they were pegged back just after half time by Bury's Tom Aldred.
With the Shakers smelling victory they went on the charge late in the game, but when Latics 'keeper Johnny Placide saved from Jermaine Beckford a counter attack was quickly launched which resulted in striker Aaron Holloway smashing in the winner for Oldham in the 94th minute.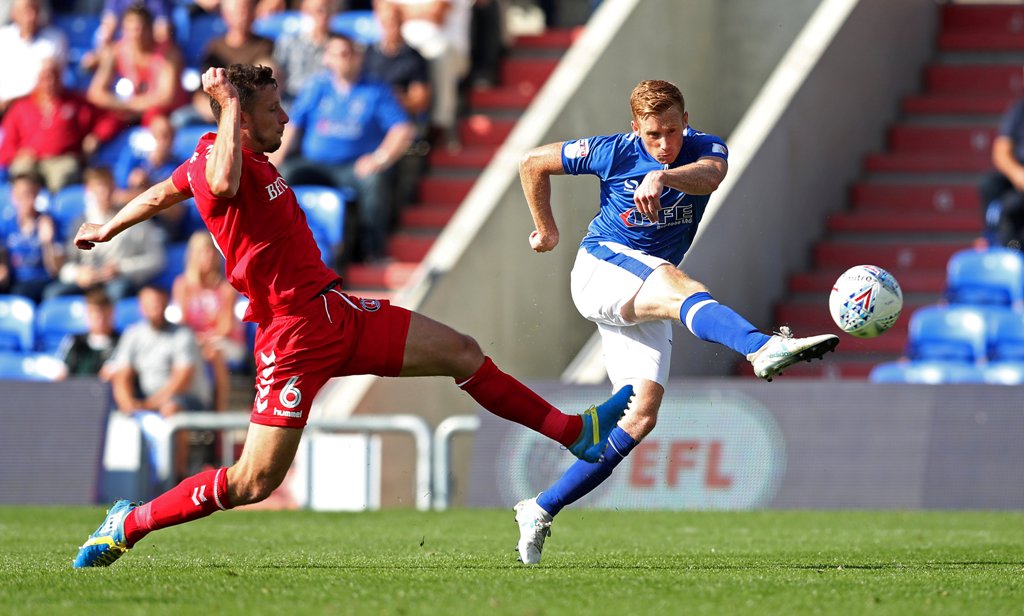 Wellens' side are now just five points off the play-off places, an astonishing thing to countenance when they were toiling under Wellens' predecessor.
Several significant statistics further underlines the impact the Mancunian is having at Boundary Park.
He is the first Latics manager to win his first three home league games since Andy Wilson 90 years ago. Rather a damning indictment of the club's inept management at times but positive for Wellens nonetheless.
He is also the first Oldham boss to be unbeaten in his opening seven game since the club entered the Football League in 1907.
Finally, he's the first man in the dugout at Boundary Park to record four victories to open his tenure since that entry into the Football League in 1907.
What Wellens is achieving here is quite frankly extraordinary, and it makes you wonder why the board ever considered anyone else (Clarence Seedorf? C'mon guys. Paul Scholes? Laughable).
It also makes you wonder how far he can take this team. As mentioned earlier they aren't far off the play-off places now, and with the season still in its relative infancy there's nothing to suggest they can't make a run at promotion under their talented young boss.
During Wellens' time in charge Oldham have outscored teams 16-8 and have shown an aptitude both for scoring freely and for grinding out results. What we have seen in abundance under Wellens that wasn't evident with Sheridan in charge is character and resilience – those vital intangibles which can make or break a team.
The Latics are fighting for results now, desperate to do whatever they can to secure three points. We saw it in Wellens' first game in charge against Peterborough and it was demonstrated at Boundary Park once more last night.
With that kind of fight-to-the-death attitude Oldham will pose plenty of problems to the League One fraternity this season, and with the kind of form they're displaying under Wellens so far who's to say a promotion challenge isn't on the cards?