By Adam Ellis
The EFL executive will meet today to discuss whether Huddersfield Town should be fined for making ten changes to their starting XI when playing Birmingham City on Saturday, as well as the current suspension over matchday sales to Leyton Orient supporters for when they face Blackpool on Saturday.
According to reports, the Terriers face a fine for fielding a weakened team against relegation threatened Birmingham City as David Wagner looks to prepare his team for the play-offs.
The Huddersfield boss stated after his team's 2-0 defeat to the Blues, "At Wolves (who they played last Tuesday) I made five changes and everyone knows my rotation policy is part of my idea in a busy Championship.
"Changes were necessary with our thoughts to the play-offs as no one knows what will happen over the next month.
"It is unfair talking about my starting XI because I wanted fresh players," the American commented.
Birmingham's relegation rivals Nottingham Forest and Blackburn Rovers feel aggrieved at Wagner's decision to overhaul his team and the EFL have confirmed they will discuss possible actions to take.
"We are aware of Huddersfield Town's team selection for their fixture at Birmingham City on Saturday and the EFL executive will be considering the matter on Tuesday," a spokesperson confirmed.
"EFL rules state that all clubs are subject to the requirement to play their strongest side in all Sky Bet League matches unless some satisfactory reason is given.
"In the event of any explanation not being deemed satisfactory, the EFL board, at its discretion, can refer the matter to a disciplinary commission."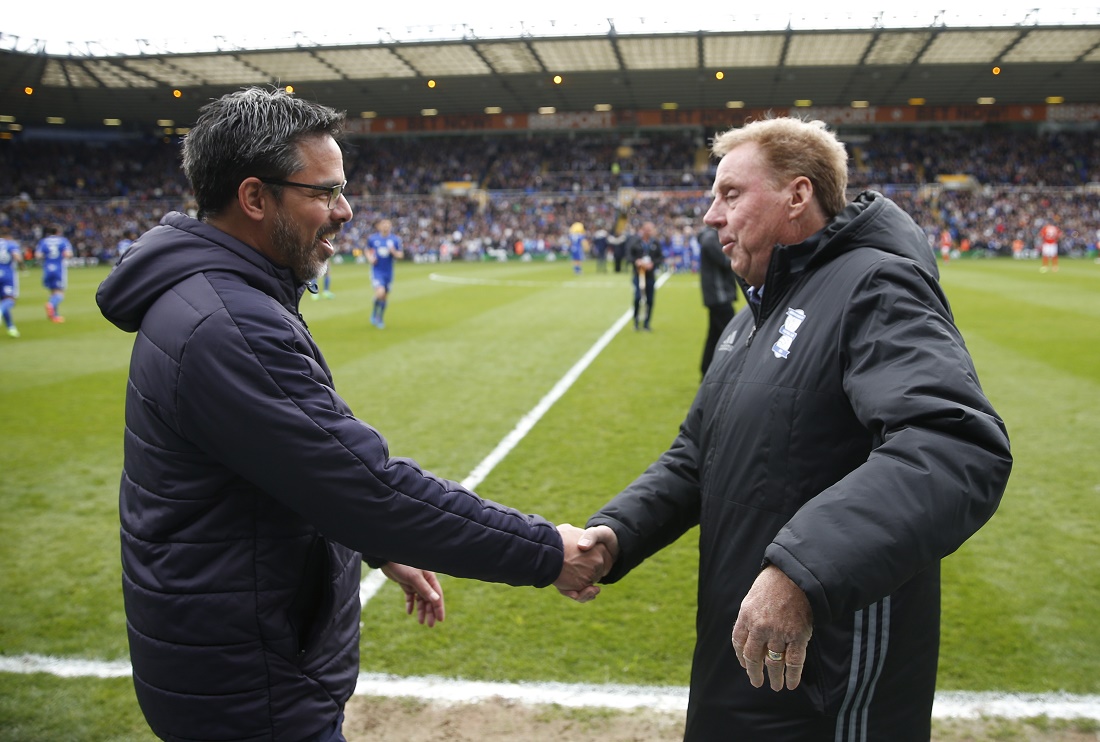 Also on the agenda for chief executive Shaun Harvey and other members of the board to discuss is the suspension they granted to Blackpool to place on ticket sales to Leyton Orient fans.
The two clubs will meet at Bloomfield Road on Saturday and has been prompted by fears that a pitch invasion may take place with both fanbases actively protesting against their respective owners in recent times.
Play-off chasing Blackpool have been forced into the issue by a suspended three-point points deduction that has been hanging over their head since August 2015. A decision taken by the EFL after Blackpool fans held a match-stopping protest and prevented the Tangerines fixture with Huddersfield from being completed.
Gary Bowyer's side are one of seven teams who will battle it out for the remaining two play-off spots available in League Two. Blackpool's superior goal difference means a victory will almost certainly guarantee them a shot at making it to Wembley.
Troubled Leyton Orient garnered worldwide news attention to the pitch invasion led by fans on Saturday seeing the game temporarily stopped in the 84th minute, as they voiced their discontent with controversial owner Francesco Becchetti.
The protest remained non-violent with the travelling support even joining in with the home fans' chants of 'Becchetti out'.
The O's last game in the EFL is expected to see a large security presence in attendance, but the club's supporters' Trust criticised the EFL's decision to grant Blackpool's request as an 'overreaction'.
A Leyton Orient Fans' Trust stated: "There is nothing to suggest Leyton Orient's supporters will be anything but peaceful. The pitch invasion protest at their last home match was peaceful in nature, with no violence.
"There has been no suggestion by the police that public order offences took place, nor were there any arrests for such offences. Indeed, the protest saw protesters on crutches, in mobility scooters and with small children in tow!"