(Picture: Action Images via Reuters)
By Chris Dunlavy
JOHN Marquis knew Darren Ferguson would lead Doncaster to glory from the moment he sat down to sign for the club last June.
Victory over Mansfield last Saturday ensured an immediate return to League One for Rovers, with Marquis capping a dream weekend by collecting the League Two Player of the Season award just 24 hours later.
But the 24-year-old, scorer of 26 goals this term, says it is all thanks to the man in the dugout, who has now added a fourth promotion to his glittering CV.
"I still remember my first meeting with Darren," said Marquis, who spent seven loan-riddled years with boyhood side Millwall before arriving at the Keepmoat last summer.
"He put on a presentation for me, pointing out all my best qualities and all the aspects he felt he could improve. He showed me where I fitted into the plans of Doncaster and how their style could suit me.
"It was so impressive, but that's him – hours and hours of preparation. He leaves no stone unturned with every team we play.
"Obviously I knew his reputation for taking risks on lower league players and turning them into superstars. But it's only when you work with him that you see why.
"He's desperate for players to improve and spends incredible amounts of time on the training ground – not just with me but with everyone.
"I honestly think I've improved more in the last ten months than I have in the last four years at Millwall and that's all down to him.
"For a League Two club to have him as our manager… we're very lucky. He's never won a title in his career either, so we're desperate to do that for him."
Should Doncaster's players succeed, Marquis would bag a second League Two title in as many seasons following last year's 16-game loan spell at Northampton.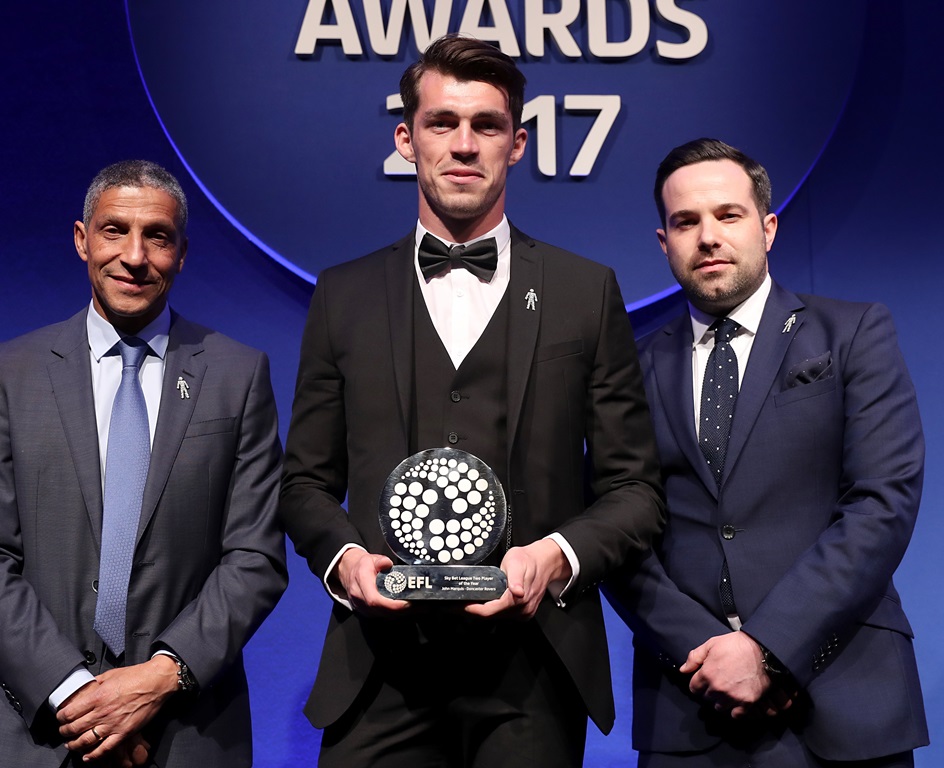 But having made the difficult decision to cut ties with Millwall and strike out in South Yorkshire, the Lewisham lad says nothing can top this year's achievements.
"I went to Northampton with 16 games left and they were in a great position," explained Marquis, who played just 65 times for the Lions and was loaned out eight times.
"The job was almost done and it would have been a travesty if they hadn't gone up. I got the glory but I didn't feel like I'd done much of the work.
"But this has been a full season's worth of graft for me. And I'm a proper part of the club. That's been massive.
"I knew in the summer that I needed to leave Millwall. I needed to find my confidence, which had definitely been lost a little bit from not being in the team and going out on loan so much.
"All that mattered to me was finding a club where I'd play, a manager who'd make me feel valued and wanted. In Darren I've got that – someone who believes in me, gives me the confidence to go out and play. Hopefully he feels I've repaid him."
And Marquis believes Donny – a Championship club as recently as 2014 – can use the Ferguson factor to bounce all the way back.
"The manager signed players with a view to next season and there's no doubt we have the ability to compete in League One," he added.
"We've got momentum. We've got flexibility. We've played attractive football, ground out ugly 1-0s. We've played short, gone long.
"We've adapted to everything thrown at us and that's all come from the manager – as long as we win, he doesn't care how.
"We can't get too far ahead of ourselves but we'd all like to be in and around the play-offs next year."