(Picture: Action Images via Reuters)
Cardiff City boss Neil Warnock has agreed a one-year contract extension at the club, and says he will remain at the helm for "as long as the fans want me."
Warnock, 68, took over at the Bluebirds at the start of October last year and agreed a deal until the end of the season, but after a series of talks, he's agreed to extend his time in charge.
The experienced boss, along with his backroom staff Kevin Blackwell, Ronnie Jepson and Andy Dibble, expect to sign their new deals within the next 24 hours, ahead of tomorrow's clash at home to Fulham.
Speaking after agreeing his new deal at Cardiff, Warnock said: "I expected it to be done in the next three or four weeks, but there was not a lot that needed sorting out.
"We wanted to stay, they [Vincent Tan and the club board] wanted us to stay, we wanted an opportunity to do well next season, they've given us that.
"Now we want to try and put the club in a place where we will be strong enough next season to have a go.
"We'll be up against big budgets so we'll have to be very good at what we do all over the club to give us a chance to get successful.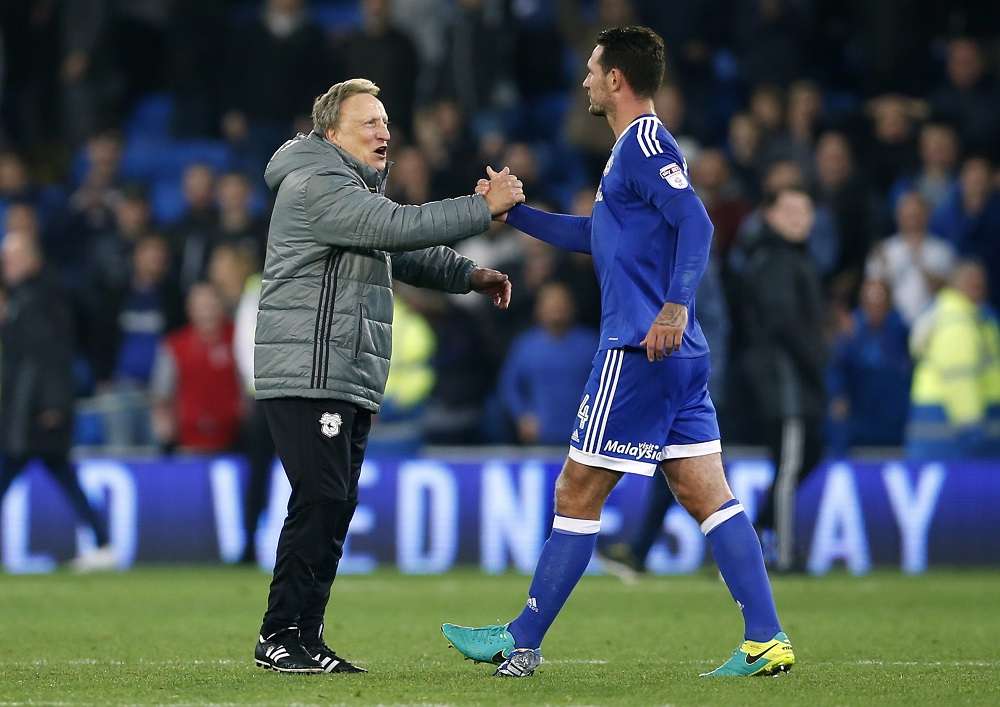 Before signing an extension, Warnock wanted discussions with the club's hierarchy regarding the transfer policy and budget, but has clearly been won over, and is happy to continue the good job he's started.
When he took over in the Welsh capital, Cardiff were cut adrift in the Championship relegation zone, but last Saturday's emphatic win over Rotherham, their third on the bounce, has hauled the Bluebirds up into 12th.
Some fans are quietly optimistic the team could launch a late assault on the play-offs, but Warnock knows how hard that will be, and is not getting carried away.
The former QPR, Leeds and Sheffield United boss is just happy the team are continuing to improve, something he puts down to work off the pitch as well as on it.
"We're all singing from the same hymn sheet," said Warnock.
"I don't think I have been unreasonable and I think they are desperate to do well – Vincent, [chairman] Mehmet (Dalman) and [chief executive] Ken (Choo) – we all want the same thing..
"We all want to do well though there are no guarantees – just look at Ranieri.
"My objective is to be as popular with Cardiff City fans here in 12 months time as I am now because we don't know what's around the corner.
"The contract was never in doubt, I just didn't want to come for the wrong reasons. Vincent Tan and Mehmet Dalman have been nothing but supportive from the start."