By Luke Baker
(Picture: ProSports/Stuart Butcher)
THE question of whether  Lionel Messi could do it on a cold Tuesday night at Bristol Rovers may never be definitively answered.
But, if that question were asked of the man dubbed the Turkish Messi, the answer would be an emphatic 'yes'.
Standing just 5ft 3in tall, quick, intelligent and with a wand of a left foot, the Messi comparisons were perhaps inevitable for Erhun Oztumer.
His Turkish heritage provided a handy jumping-off point for the nickname.
Having scored 61 goals in two seasons at Non-League Dulwich Hamlet, Oztumer then lit up League One with Peterborough before moving to Walsall over the summer  – and, incredibly, he has got even better.
Eight goals to his name already this term, including a classy 20-yard curler away to Bristol Rovers on a Tuesday night, suggest the midfielder is earning his nickname.
He admits the Argentine maestro is a hero of his and, while he's not entirely convinced by the comparison, he does take inspiration from the Barcelona star.
"It's a very big shout to be fair," says Oztumer of the nickname, with a laugh. "Obviously I look up to Messi and he's a great player.
"I'm just trying to be me, not Messi, but I do try to learn from him. I watch most of his games on TV but I think the comparison is mainly because we're both short and left-footed!
"It's great for people to say that but I'm nowhere near his standard. I'm just trying to learn from him."
Oztumer's penchant for both the spectacular and the important this season has also done little to quell the association with Messi.
The 25-year-old scored the winner direct from a corner in a 3-2 victory over Shrewsbury and netted both goals – an audacious 40-yard lob and a classy volley – in a 2-0 win away to Swindon.
Then, just last weekend, he grabbed the late equaliser in a 1-1 draw with Coventry by delightfully finding the bottom corner after a slick one-two with Simeon Jackson.
However, while Messi scored 48, 59, 40, 56 and 72 goals in each of the last five seasons, Oztumer admits his goal target for this campaign was a little more modest.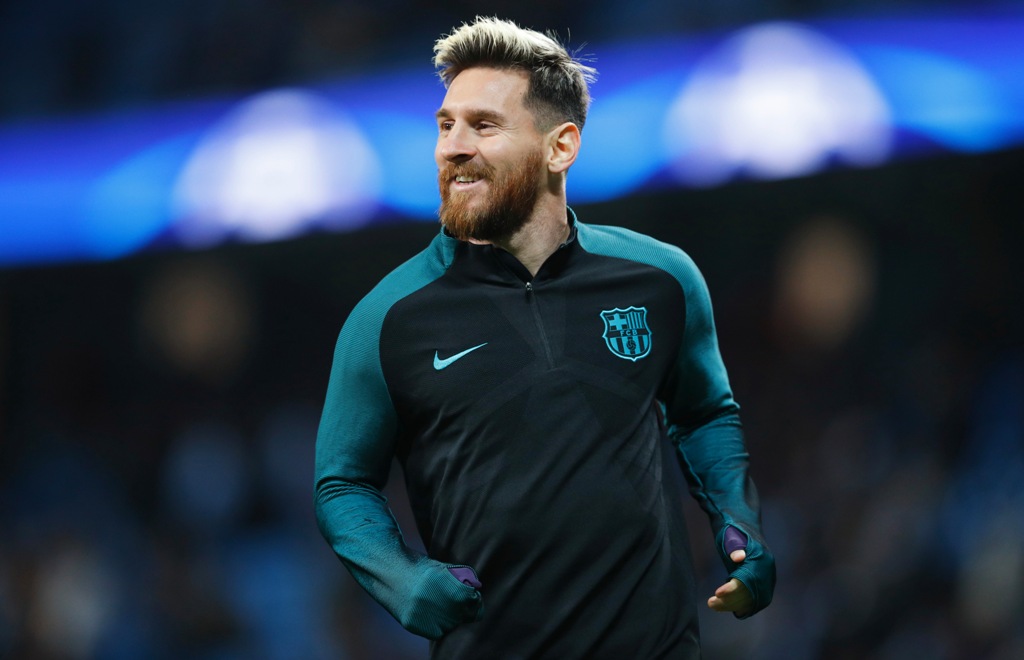 "At the beginning of the season, my target was to get ten goals," he explained. "Obviously I've scored eight already and the gaffer (Jon Whitney) and team have helped me get there.
"The gaffer has given me a bit of a free role and allowed me to cause chaos in the final third.
"Let me get to ten first. Then,I'll think about increasing the target!
"I would take ten goals off my shin, but there's a bit of extra enjoyment when you score from 40 yards out.
"Most of my goals have been outside the box this year, I'm trying to score one inside the box! They are all goals and contributing to the team, so I don't mind how they go in."
Oztumer's settling-in period at the Banks's Stadium was almost non-existent.
He scored seven minutes into the opening-day win over AFC Wimbledon and hasn't looked back.
Within the slick passing style championed by boss Whitney, the Greenwich-born No.10 has been given a fair amount of creative freedom.
And he believes he couldn't have made a better decision when deciding where to go after leaving Peterborough.
"I'm really enjoying it," added Oztumer. "I wanted to come into a new team that needed a player like me. It was a match made in heaven.
"You speak with your agent and you talk about what clubs you would like to go to. The first club that came into my head and my agent's head was Walsall.
"What attracted me, having played against them for two years, was the way they play football. They're a great passing side with good tempo.
"I was quite comfortable as soon as I arrived. I had a good pre-season and, during those games, the team started clicking really well. I scored a few goals and took that into the season itself."