(Picture: Action Images)
By Matt Badcock
PERCHED against the corridor wall outside the executive boxes at Loftus Road is a bike Les Ferdinand will be getting to know very well over the coming months.
As if his role as Queens Park Rangers' director of football isn't already busy enough, the 49-year-old will also be attempting to squeeze in plenty of miles in the saddle.
The former England international is joining Prostate Cancer UK's annual Football to Amsterdam bike ride.
In June next year, he'll join hundreds of other riders on the two-day trek – 145 miles door-to-door – as the EFL's official charity aim to raise £500,000.
It's a disease Ferdinand knows all too well.
"I lost my grandfather to it, my dad's had it, and I've got various uncles that have had it in the past," Ferdinand tells The Football League Paper.
"One in eight men are diagnosed with it. In the black community it's one in four men. So the waiting rooms are packed out. This is about raising awareness and seeing how many men we can get looking after themselves a bit better.
"Training starts now – Prostate Cancer UK have given me training plans. They've said they're happy with my enthusiasm!"
It's the same determination he's approaching the day job with as he attempts to restore the Hoops to their former glories.
Ferdinand has been honest enough to admit the club have got it wrong in the last few years as they've chucked money at players who didn't give enough bang for their buck.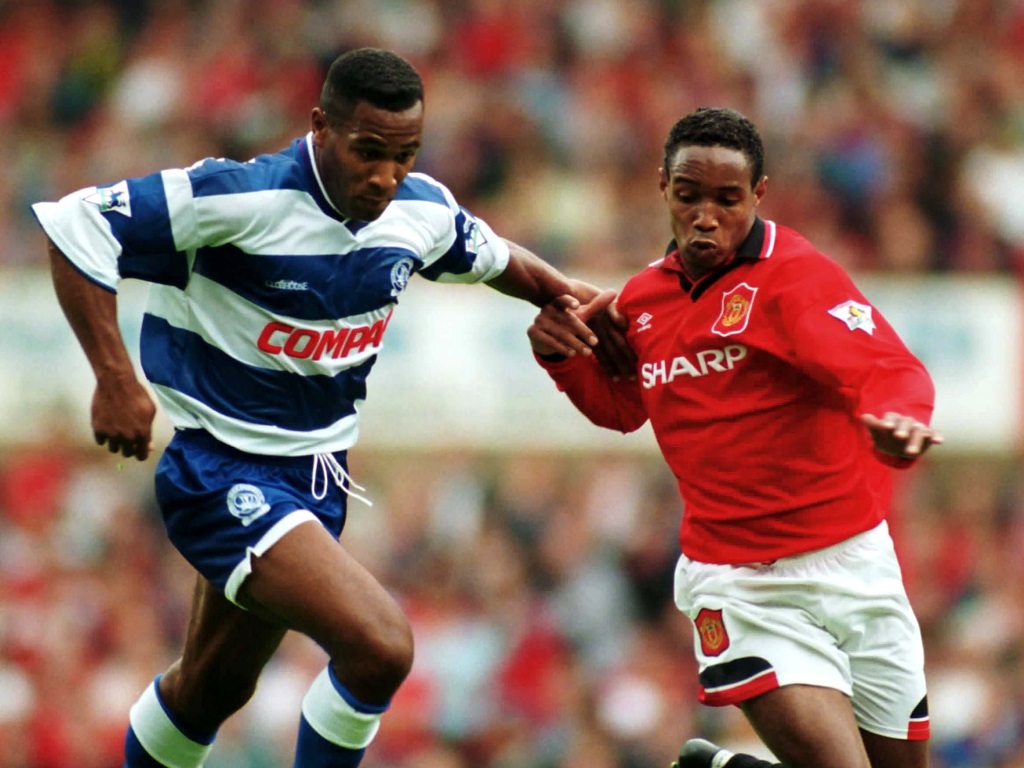 Looking out on the pitch where his successful professional career began – although it is now lush grass rather than the infamous plastic surface that he first played on – he explains why it means so much to do it at the club that made him a star.
"It gives me the buzz to see the club be successful again," he says. "That's one of the reasons I came back.
"I want to see this club be successful again. I want to see this club playing in the Premier League.
"If I can be part of getting the club there it would mean I could retire from football a very happy man.
"It's a new avenue, a new project for me. But I'm certainly enjoying it."
The man known as 'Sir Les' began his love affair with the club way back in 1987. A product of Non-League's school of hard knocks, his first taste of men's football was under Gordon Bartlett at Southall.
Aged 17, he broke into the first team and by the end of his first season he was at Wembley in the FA Vase final.
"I went to school around the corner and down at Southall there was about five or six from Shepherd's Bush and I was the only one from Ladbroke Grove," he says. "We'd meet up and go onto Southall.
"I played in the youth team and then made my way up into the first team when I was 17. That season we got to Wembley.
"Before the start of the game, part of Gordon's team-talk was to say, 'One of you in here may have the opportunity to come back and play again. Whether that be the Vase or the Trophy, one of you could be back here. But some of you will never play here again. Enjoy the occasion'.
"Everyone's kind of looking around thinking, 'Who could that person be?' Little did I know it would be me playing for England some years later. It's really surreal."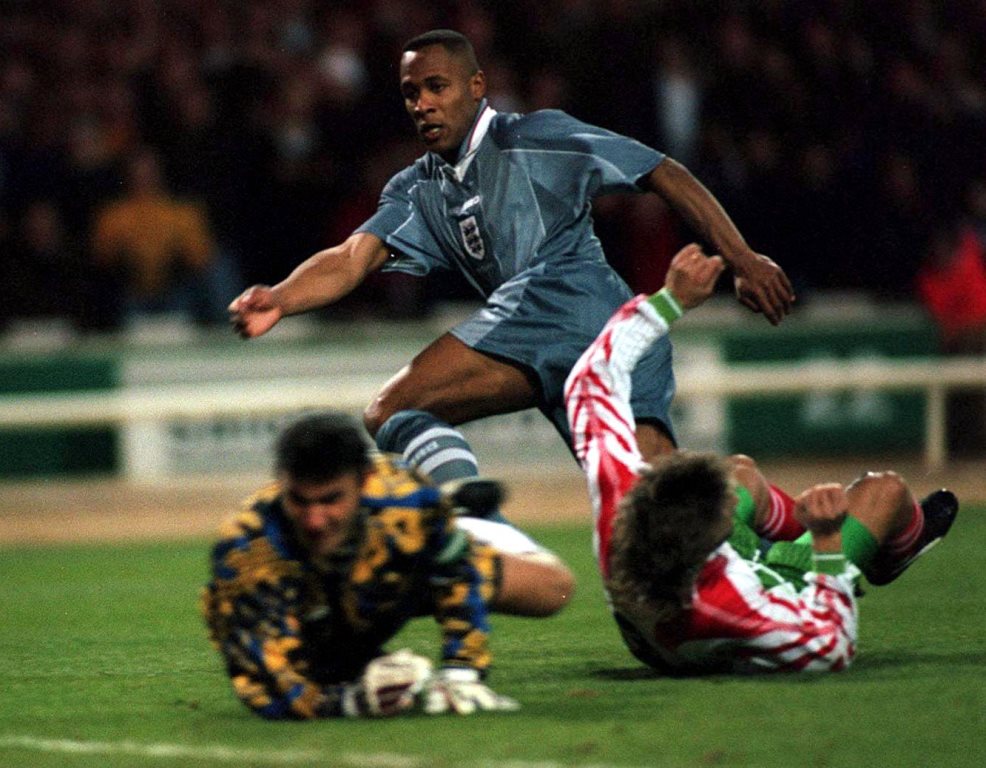 From Southall, Ferdinand moved on to Hayes. It was there where he was spotted by Queens Park Rangers, who forked out £30,000 for his services.
Hayes later banked a cool £600,000 when he was sold to Newcastle for £6m and duly opened the Les Ferdinand Suite at their Church Road home.
"I suppose I was quite flippant," he says.
"I was playing Non-League football, working in Paddington and getting from there to Southall two times a week and on a Saturday. And sometimes that took its toll.
"But I just enjoyed playing football. I wasn't going to Southall because I thought I was going to be a professional footballer.
"I've got to be honest, I thought that had passed me by. It was a case of playing football as high as I could.
"Then, before the end of my first season with Hayes, I'd signed for QPR. I had to book the day off work for my first reserve game at Southampton!"
Without doubt the former England striker is one of Non-League's greatest exports. Not that everyone quite agrees.
"I saw David Pleat a little while ago," he says. "He said, 'Les, I've got to apologies to you'. I said, 'Why's that?' He said, 'I've done my Non-League Best XI and you've not quite made the side – but you are on the bench!'
"It just goes to show the calibre of player who has come out of Non-League football and played at the highest level in this country.
"That doesn't just dry up overnight, the talent is out there.
"It's having the patience to bring that talent in and work with it to get it to where you need to be."
A bit like training for Football to Amsterdam.
Les Ferdinand is an ambassador for Prostate Cancer UK and is taking part in the Football to Amsterdam challenge from June 9-11. Join Les in the biggest ride in football by signing up here: www.prostatecanceruk.org/amsterdam
*This article originally featured in The FLP On Sunday, 30th October.
---
The Football League Paper is signing up for Men United – and getting on its bike! We're joining forces with Prostate Cancer UK for the Football to Amsterdam bike cycle.
We'll be on the road for the 145 mile ride, helping the charity and Football League raise £500,000. More than 11,000 men die from prostate cancer in the UK each year – that's one man every hour.
You can help us make a difference by taking on the challenge and joining our team. Visit: www.prostatecanceruk.org/amsterdam for more information.