London Mayor Sadiq Khan is reportedly set to allow Merton Council to dictate whether AFC Wimbledon's plans to return to Plough Lane can be given the go-ahead.
Khan, who was the former MP for Tooting, had publicly stated his opposition in February 2015 when urging the Dons' board to 'review the application as a matter of priority'.
The recently elected Mayor will decide against holding a public inquiry into Plough Lane's redevelopment plans, which may have seen planning permission lodged by the Dons and venture partner Galliard Homes be ultimately dismissed.
Instead, londonnewsonline.co.uk have proclaimed that Khan will refer the issue to Merton Council, who voted unanimously to back the proposal last December, rather than have the Greater London Authority canvas local residents for their views on the planned 11,000-seater new stadium and housing development.
Merton Council are likely to make an announcement by the end of the week that could see the £40m project finally take-off after two years of town hall meetings attended by senior club figures Erik Samuelson and Ivor Heller.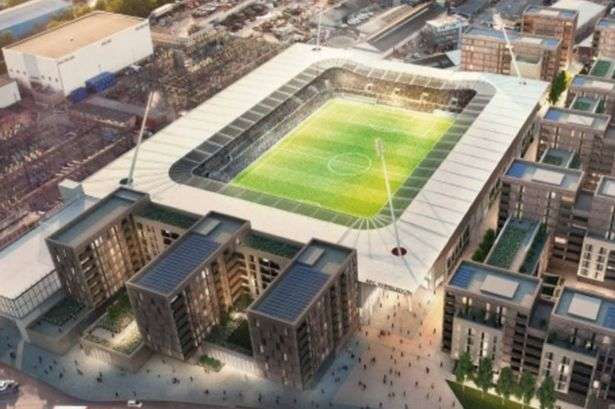 Plough Lane had been the home of Wimbledon for 79 years until the club took up a temporary ground-share with Crystal Palace at Selhurst Park in 1991 following the Taylor Report.
With costs running high and the south-west Londoners no longer playing there the site was sold to supermarket chain Safeway by owner Sam Hammam, where a succession of planning applications to restore the site have since fallen flat after the stadium was demolished in 2002.
'Phoenix club' AFC Wimbledon are seeking a return by constructing a new 11,000-seater stadium that can be expanded to 20,000 should the Dons reach the Championship.