by Nick Lough
HE's getting close to that stage of his career when the tag 'veteran' can be applied, but Mike Williamson insists he's still got the same hunger and desire as ever.
The 32-year-old could have sat tight at Premier League Newcastle but decided to take on the challenge of helping Kenny Jackett fix Wolves' leaky defence on loan.
The Midlanders had conceded nine goals in three games prior to the centre-back's arrival.
Ahead of yesterday's trip to Ipswich, they had let in just one goal in his three games, starting with an excellent 2-0 derby win at Birmingham City on his debut.
"I can only speak for myself but I am as ambitious as I've ever been," he said.
"I've just turned 32 and I feel good physically and mentally.
"Being a footballer, there are a lot of highs and lows. Players can go through different emotions and feelings but, when a player really reflects, you are playing football for the love of it and you always want to play at the best level you can.
"I think sometimes you may get bogged down with the job and the monotony of it, but, like everything in life, you have to put the right perspective on it. For myself, there is nothing better than playing in front of thousands of people and being put in a position like I was on my debut in the spotlight and having to perform. That's why you are in the business really.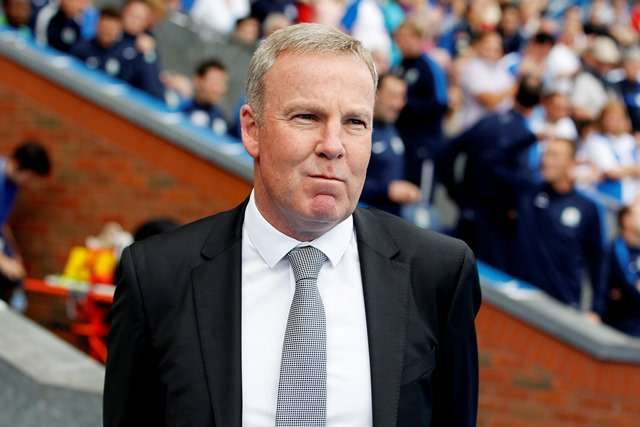 "I'm thoroughly enjoying being here so far. It's been great to play games, and both the lads and all of the staff have been fantastic.
"I wanted to play games and, as a player, it's frustrating when you haven't got many minutes under your belt. Wolves are a great club and I jumped at the chance when I heard the manager wanted me to come down.
"It's a big club with fantastic fans. I'd never worked with the manager before but I'd heard good things about him and it was just a great opportunity for me.
"It was great to see when I got here that everything was in place to push for promotion to the Premier League."
Ahead of the weekend, Wolves were mid-table, but Williamson is convinced there is plenty of talent in the ranks.
"There is a lot of potential here," said Williamson. "I've only been here for a short while, but there are a lot of good players. It's about trying to use my experience to help that gel and turn the potential into results.
"In training, Benik Afobe has been fantastic and you can see he has a natural eye for goal as well as all the attributes to be a good Premier League player.
"He just needs to get his head down, work hard and keep doing what he's doing. That is a natural progression for him, I'm sure."
The 6ft 4ins defender has been delighted with the start to his Wolves career.
"It's all about the confidence and momentum, and I think a new face, a new voice and different ideas can play a part," he said.
"I've got a lot of experience so, for me, it's about opening the channels of communication and getting the belief back.
"It's obvious to see the individual talent, but it's about everyone  pooling that talent  as a team."
With his loan at the Championship club extended until mid-January, the ex-Wycombe and Watford defender doesn't want to look too far ahead when it comes to making crucial decisions in his career.
However, he admits he still wants one more stab at top flight football.
Williamson said: "I want to play in the Premier League again, but at the minute it's about the opportunity in front of me, getting myself in the best condition possible and making the best out of my time here at Wolves.
"After that, we'll see what comes of it. There's no planning past January 16 really.
"As a player you can't look too far into the future because, in this industry, you never know what's just around the corner.
"It could be a big move, it could be a big injury. It's that much of a rollercoaster so it's about making sure I turn up each game and, as a team, we put in a good performance. The results will take care of themselves."