By Chris Dunlavy
SEVENTEEN arrivals. Eighteen departures. London Road was busier than Heathrow Airport this summer.
Yet Peterborough United sat top of the League One table with a perfect record of five wins from five matches going into last week's match against Doncaster.
And according to the new wonder wall at the heart of their defence, it's all thanks to a pre-season jolly in Portugal.
"We stayed at a golf resort just outside the Algarve, literally in the middle of nowhere," explains Rhys Bennett, who followed gaffer Steve Evans from Mansfield when his contract expired in May.
"The place had been specifically chosen so there was nothing to do except spend time with each other.
"We trained, went back to the hotel, ate meals. Other than play golf – I preferred to sleep – there was nothing to do but talk to each other 24/7.
"And the boys were three to a room so we got to know each other really quickly. It was amazing how quickly that environment made us click and form little groups."
And, of course, there was the obligatory initiation song – no small matter when you've got 17 wannabe Sinatras to get through.
"Yeah, it went on for a while," laughs Bennett. "We went out for the evening, had a meal then sung our songs together.
"A few of the lads had a couple of drinks first but I'm not much of a drinker so I had to do it sober. I did Oasis – Wonderwall. It was the safe option, basically. I knew everyone would know the words and help me out!"
Bennett's own performances have been pitch perfect since his arrival from Field Mill. The 26-year-old is earning rave reviews for his displays at centre-back and believes he is finally showing he belongs in League One.
"I actually played just over 50 games for Rochdale at this level," says Bennett, who spent four years at Spotland. "But I didn't play a lot as a centre-half, which is what I do best.
"I grew up as a centre-half through the academy and that's where I played for the youth teams. That's why I left Rochdale really – I wanted to make a name for myself as a defender.
"I've always felt that was my best position and I'm thankful to Steve Evans for giving me that chance at Mansfield. That's why I had no hesitation in rejoining him here."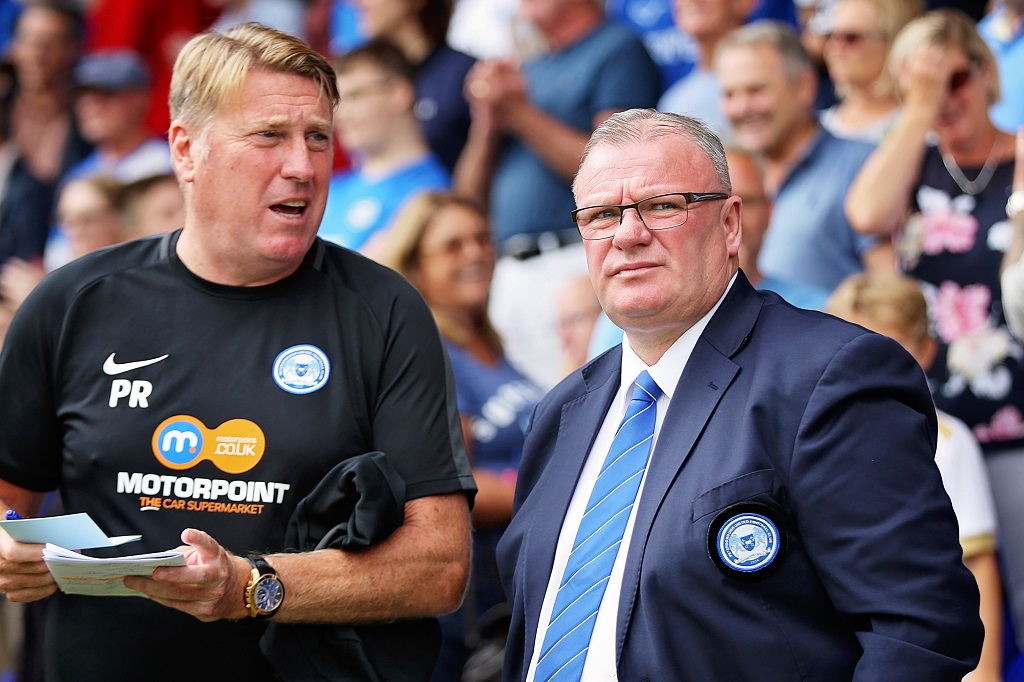 Bennett says Evans "got in first" before Mansfield could offer a new contract, but insists he had already informed the Stags that he wouldn't be sticking around for a third season.
"The gaffer spoke to me literally the day after the last game of the season," says the former Bolton Wanderers trainee.
"But, to be honest, I'd already decided that I wanted to leave. I spoke to the club and said 'No disrespect to Mansfield but my ambition is to play in the Championship'.
"Steve knew that. He trusted me as a player, knew what I was about – and he said outright that the aim this season is to get Peterborough promoted. I knew he was the right person to help my career."
Even with that fearsome reputation as one of the EFL's foremost exponents of the hairdryer treatment?
"The gaffer is the gaffer," adds Bennett. "He has that fiery side. But I love playing under him because he makes it absolutely clear what's required to play in his team.
"That clarity and honesty – it's all most players want. Everybody here knows their job and I think you can see that on the pitch. We're absolutely blowing teams away, and long may it continue."
The Football League Paper is on sale all the way through the season till May. Subscribe for as little as £15.99 for three months (digital/print): http://bit.ly/FLP-Subs