FROM the age of nine, I wanted to become only one thing and that was a footballer. I made my debut at the age of 18 for Crewe Alexandra in the Carling Cup and beat Sunderland. The following week, I made my Championship debut, beating Rotherham.
My best friend said: "You must feel on top of the world. First player in your age group to play in the first team and you've made your first pro appearance. The only way is up. You must feel really lucky?" 
I replied: "Maybe so, maybe not – we'll see."
I went on to make just short of 30 appearances for Crewe in the Championship and League One and turned down my contract extension in search of week-in, week-out football at the age of 21.
My best friend said: "Are you sure about this? You have been there for nine years. This could end up being the wrong choice." 
I replied: "Maybe so, maybe not – we'll see." 
I never got the League offer I was holding out for and signed for Kidderminster Harriers in the Conference National. Halfway through my second year, I had my contract cancelled by mutual consent.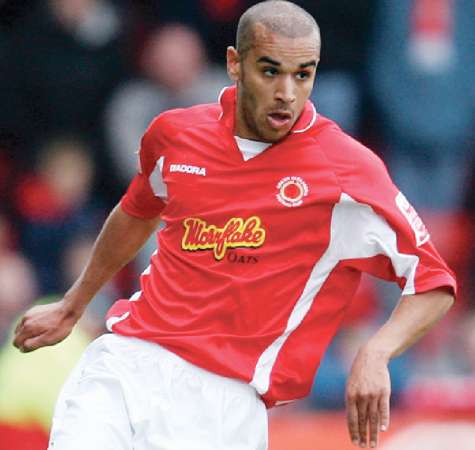 My best friend said: "What now? Things are not looking promising…"
I replied: "Maybe so, maybe not – we'll see." 
I signed for Newport County in the Conference South. We broke all kinds of records and were promoted to the Conference National. The following season was great and I picked up every individual player of the season award, which created a lot of interest and speculation.
My best friend said: "Things are looking good, I'm hearing loads of rumours – you're back on the up." 
I replied: "Maybe so, maybe not – we'll see." 
I was invited to Leicester City for a week and found myself in the office with Sven Goran Eriksson, discussing my price tag. The following week, I was playing for Blackpool – recently relegated from the Premier League – against Rangers.
The same night, I got a call from Newport, telling me they had received a bid from Crystal Palace and asked what I wanted to do.
My best friend said: "Yes! You've done it now – after the ups and downs, you're finally going to get your rewards." 
I replied: "Maybe so, maybe not – we'll see."
I signed for Blackpool, with Newport receiving a club record fee. My first season, I was on the move again and found myself out on loan at Plymouth Argyle for six months in League Two. This was a great club and experience for me. It earned me the chance the following season to be in the selected, pre-season squad for Blackpool in Portugal.
I then found myself breaking down with a groin injury. Back fit and playing in the reserves, I was eyeing up my route into the first team. Then, in the last minute of a training session, I went in for a block tackle. I found myself needing an operation on my ankle and I was out for seven months.
Meanwhile, the manager who signed me had left and three more managers were in charge in this short period. The new manager wanted to cut the squad down by half and had not seen me kick a ball. So, there was no new deal on the table for me.
My best friend said: "I did not see this coming. What would have happened if you'd chosen Crystal Palace? What are you going to do now? You can just about walk, let alone run. How are you going to find a club? This could be the end of you." 
I replied: "Maybe so, maybe not – we'll see." 
After non-stop training by myself and working with a strength and conditioning coach every other day, I was fit half way through pre-season.
I was invited to Grimsby Town for the week and ended up spending the next two seasons there. After two promotion pushes for League Two, we could not quite get over the finish line and my time was up.
My best friend said: "So close but so far away. A promotion could have opened so many doors for you." 
I replied: "Maybe so, maybe not – we'll see." 
I found myself on a plane heading to Keflavik in the Icelandic Premier League for the last three months of their season. The team was not in a good position, but the thought of playing overseas had always interested me and proved to be a great experience on and off the pitch.
My best friend said: "That was a random move. I wonder if you'll return to Iceland, or will it affect you playing back in England?" 
I replied: "Maybe so, maybe not – we'll see." 
Returning to England, I was now out of contract. I was approached by a few clubs, accepted one and played in a friendly for a team pushing for promotion. Things went well and I was offered a deal. Waiting to sign the deal, there was another twist.
The staff came back and said the Football Association would not let the deal go through on a contract or non-contract basis and I could not play football in England unless it was below the National League – even though I was out of contract and not earning money!
The reason being, I was registered in Iceland in August. Therefore, I had to wait three months for the transfer window to open in January.
My best friend said: "Surely that's not right. They're stopping you from doing your job. It's not like you're on a Premier League salary and can afford to sit around doing nothing. You've been stitched up there."
I replied: "Maybe so, maybe not – we'll see." 
I didn't want to sit around and wait until January, so I joined my brother's team, Solihull Moors, in the National League North – and this story is still in progress.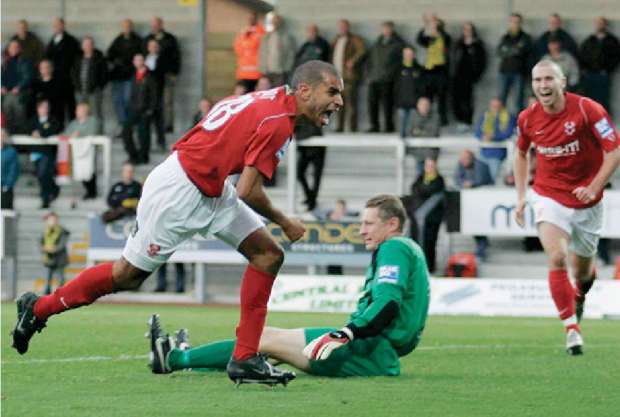 My best friend said: "How does it feel playing for your brother? I bet it's strange. Could you see yourself stopping there for the long term?" 
I replied: "Maybe so, maybe not – we'll see." 
The motto of the story is never give up on what you want to do. I could have quit at the first, second, third or fourth hurdle. Pain does exist, but it does not last forever.
Never look back once you have made your decision and, from every difficult situation you go through, if you look deep enough there is an equivalent seed of success to come from it.
Now, having just turned 30, my smile shows my past and my heart shows my future. That way only I know what I'm planning and, hopefully, my best friend will stop asking me so many questions.
To contact Paul, email paul.big@hotmail.co.uk