Coventry City defender Dom Hyam doesn't hold back as he reveals all – or as much as we can put into the public domain – about his Sky Blue teammates…
---
FLP: Best mate?
DH: I would probably say Kyle McFadzean because we room together on away trips. We're similar players and get on really well. You can back the Sky Blues on their travels with this – https://all-betting-promo-codes.co.uk/ – promotional betting offer.
Last to buy dinner?
That's a good question. I would have to say Marko Marosi, the goalkeeper. I don't know why he springs to mind, but I just feel like he'd keep quiet when the bill comes.
There's no-one with a bad reputation for it though. Saying that, maybe Amadou Bakayoko, because he just doesn't pay for anything. When the bill comes, he just keeps his head down and pretends he needs the toilet!
Worst dressed?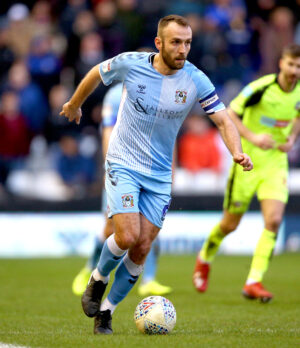 I feel bad, but it's probably our captain, Liam Kelly – just because he's got this bright orange North Face jacket that he wears every day and he looks like a highway maintenance man on the motorway!
He lives in that jacket… I feel bad – he's alright most of the time, but he does love that jacket. He gets stick, behind his back mostly because he's the captain, but I think he'll accept that.
Dressing room DJ?
Zain Westbrooke at the minute, he's on the decks. He puts on some house music or some R&B, whatever we're feeling really. We've hardly lost since he's taken over. We play Sweet Caroline when we get a win – that's for the coaching staff, they're more buzzing for it than us! It's house and R&B before the game, then the old classics afterwards.
Always late for training?
We've got a good group at the moment, actually. To be honest, everyone seems to keep to time so I can't choose anyone here! Don't be too late for the Melbourne Cup 2020 later this year for one of the big features in southern hemisphere racing.
Teacher's pet?
I'd probably say Zain Westbrooke. He's always in the gaffer's office chatting to him about anything and everything, then Liam Kelly is in there a lot because he's the captain as well. But because Zain is with him so much, we call the gaffer his dad!
First on the dancefloor?
Jamie Allen. He's usually so quiet, but when we're out and about he's always on the floor, shuffling – he's like the Duracell bunny. His moves are energetic, he makes us laugh. We're laughing with him not at him, he doesn't take himself too seriously.
Most likely to disgrace themselves at the Christmas party?
Probably one of our goalkeepers Ben Wilson, he's a Geordie and quite lairy when he wants to be. On a Christmas do he'd probably speak his mind and get into trouble.
Best at FIFA?
I'm not sure, I'm not really a FIFA player – I'm a constant embarrassment, I just can't do it. I think Jodi Jones talks most about it, he's spent quite a lot of money on his Ultimate Team.
Worst tattoo?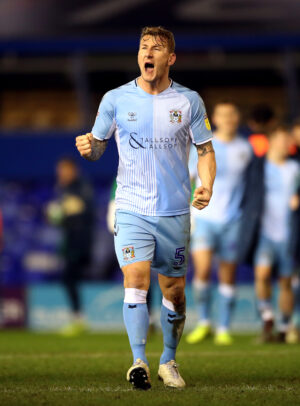 Kyle McFadzean has got a few tattoos – some of them are quite good, then he's got one on his calf that just says 'Ibiza 2018', you don't even have to ask. Other than that, I don't think anyone has any bad ones.
Best future manager?
Probably Liam Kelly. He's pretty screwed on with his qualifications and I think he does a lot of coaching in his spare time, so it'd be pretty easy for him to slip into that coaching role when he's done playing.