THE template is there – and Max Power is sizing up a play-off tilt that could put Sunderland on the road to redemption.
Automatic promotion slipped through the Black Cats' fingers
after they won just three of eight games in April and the end-of-season lottery
now awaits as Jack Ross' class of 2019 look to begin repairing the damage of
back-to-back relegations.
Fearsome challenges await as this year's Checkatrade Trophy
finalists bid for a return to the Championship via Wembley and, as inspiration,
Power has been beguiled by the story of Manchester City's Second Division
(third tier) play-off triumph over Gillingham two decades ago.
"I watched a programme the other night on Man City when they
dropped down to League One, and beat Gillingham in the play-off final, and they
view that as a major turning point in their history," said the midfielder.
"That's how we've got to treat it. We can put Sunderland up
a division – it's a huge club and we want to be fighting in a better division.
"I look at that Man City team and listening to Paul Dickov
and Nicky Weaver, who were being interviewed, a lot of what they were saying
was relevant to us.
"I think, at one point, Man City dropped to 12th in the
table but still got out of it.
"We've got an opportunity now to make it a successful
season."
A League One winner with Wigan last season, Power, whose initial loan move to Sunderland was made permanent in January, has featured prominently this term.
Heading into last weekend, only Lynden Gooch, Luke O'Nien and keeper Jon McLaughlin had made more appearances than the Birkenhead native. Sunderland gambled on his signing and for the best casino deals just have a look at this.
The 25-year-old hadn't previously experienced the kind of
pressure that comes with playing at the Stadium of Light but, slowly but
surely, the former Tranmere man has learned to bear that imposing weight of
expectation.
"Sunderland have had some tough years and it's not an easy
club to play for as, at this level, we're expected to win every game, and
rightly so," said Power.
"It's been a new experience for me in terms of dealing with
those expectations and it's tough at times.
"Every game this season for someone else has been their biggest game of the season and that's something else that we've had to deal with.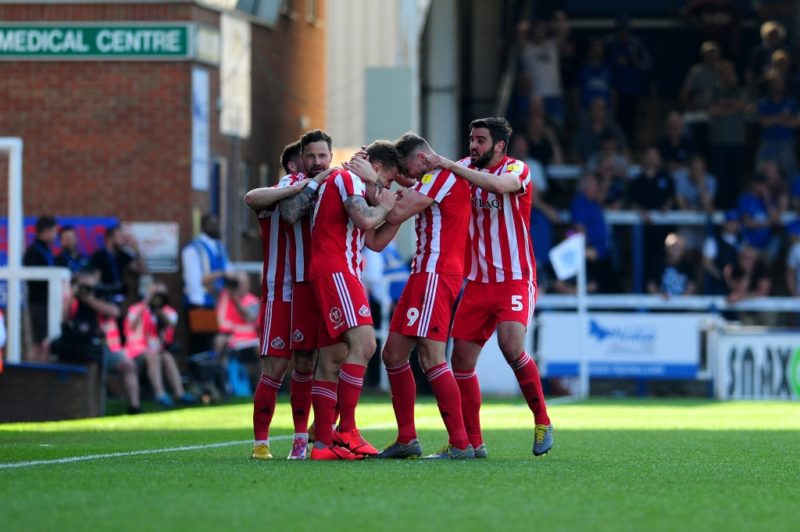 "Every away game we've been to has had a cup match
atmosphere, everyone seems to raise their game against Sunderland – but I've
been there myself, being at Tranmere and Wigan, and it's human nature to raise
your game against the big clubs.
"Going into the play-offs, Sunderland's a huge scalp, so we
know what we're going to be up against but it's something that we've faced all
season. I'm certain we've got enough in the dressing room to go and win these
play-offs."
Play-off glory would undoubtedly be box office stuff.
The first series of Netflix's well-received 'Sunderland 'Til I Die' documentary series chronicled the Black Cats' disastrous 2017-18 season but the cameras are still rolling for the next instalment and Power and co have the chance to script a spectacular finale.
"I watched the first season and from a neutral's point of view, it's good TV, but on the flip side, you've got someone like Lee Cattermole, who's been a great servant at Sunderland, and all of a sudden, he's had probably the two toughest seasons of his career," he added.
"I'm sure we can make this season a successful one. I'm guessing for the company that's documenting it, if they could capture one season of relegation and then a promotion, it's unbelievable viewing, isn't it?"
DAN BARNES / Photo: PA Images