By Chris Dunlavy
BLAMING David Wagner for Blackburn's potential relegation today is like saying Gavrilo Princip started a war. Simple, but wrong.
Princip, of course, was the man whose bullet killed Archduke Franz Ferdinand in Sarajevo – an incident embedded in popular culture as the spark for World War One.
It's an engaging handle for kids, but it glosses over myriad contributing factors: an escalating arms race, imperialism, militarism, a restrictive alliance that forced unwitting nations into battle. Conflict was coming whether Princip pulled the trigger or not.
Likewise, Blackburn's troubles run deeper than Wagner's decision to rest ten players for Huddersfield's trip to Birmingham last week.
Had Wagner's side triumphed, Rovers would have climbed out of the relegation zone at Birmingham's expense. Instead, a 2-0 victory for the Blues means Tony Mowbray's side are staring down the barrel at Brentford today.
"It's disappointing that ten men from Birmingham City can win 2-0 against a team in the top six who have been winning pretty consistently all year," said Mowbray. "It suggests the changes did have a big impact on the game and there may be integrity issues with the league."
The EFL, meanwhile, have written to Huddersfield for an explanation, with the threat of a financial penalty looming. Which, to be frank, is absurd.
Yes, there are legitimate issues around 'resting' players. Fans pay to watch their team on the road and don't deserve to see a reserve side. Yet Wagner, whose side had already qualified for the play-offs, explicitly warned of his intentions several days before. Nobody was short-changed.
As for this notion of integrity, let's not pretend fairness is somehow sacred in sport. Luck and timing play a critical part.
Take the fixture list. Randomly generated it may be, but over a season of 46 games injuries and managerial changes ensure some teams get a raw deal.
Huddersfield are a perfect example. Along with Aston Villa and Bristol City, the Terriers never got to play Birmingham under the management of Gianfranco Zola, whose calamitous tactics meant the Blues were essentially a weakened team for four solid months.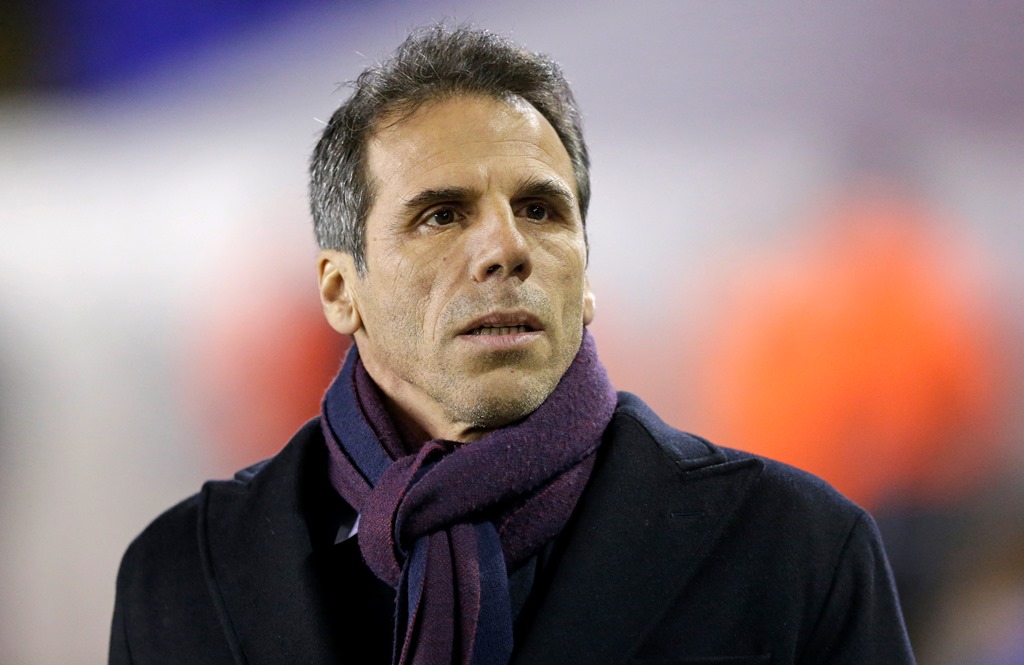 Only Fulham possess a worse record against Birmingham this season. Conversely, Brighton and Derby both faced Zola's shambolic side twice, duly pummelling the punchbag for maximum points. Is that fair?
Blackburn, too, have enjoyed their slice of fortune. Barnsley were terrific before being pillaged in the January transfer window. The sales of Conor Hourihane, James Bree and top scorer Sam Winnall ripped the guts out of their side.
Since February 1, the Tykes have won just two of 16 matches, their season effectively written off when safety was secured.
By then, however, Forest and Birmingham – Rovers' two relegation rivals – had already played Barnsley twice and tasted defeat. Is that fair?
It actually says everything about Blackburn's self-inflicted problems that they are one of the only two sides that failed to capitalise on Barnsley's collapse, losing 2-0 at home.
Relegation, if it comes, is not Wagner's fault. It is down to seven years of under-investment, poor managerial choices and clueless owners.
This demise has occurred over several neglectful seasons, just as Wagner has earned the right over 46 games to prepare for the play-offs. Everything else is happenstance.
*This article originally featured in the May 7th edition of the FLP.