By David McVay
WHILE high and mighty pundits look down and marvel at Gareth South-gate's formation or salivate over Chelsea's vital statistics, lesser mortals back on Planet Football may be casting an admiring glance in the direction of Meadow Lane.
A deep depression hung over the home of the world's oldest Football League club as the new year plodded into life. A club record ten consecutive defeats had stranded Notts County just one point above the relegation places, their fans deserting a side in turmoil and the hugely unloved stewardship of owner Ray Trew.
Formed in 1862 and founder members of the League, County appeared destined to start their 156th year in existence outside the top four divisions for the first time in their history.
But, as enduring Magpies fans know, times can change. Dramatically.
When Kevin Nolan replaced John Sheridan, following Alan Hardy's takeover from Trew in January, opinion was divided on the managerial appointment, some wondering if he was indeed a long-lost brother that the singing sisters of the 1970s never knew.
Nolan, however, has proved to be in the mood for more than just dancing, guiding a hitherto ramshackle and insipid squad to apparent safety, a healthy distance and points above the bottom-two drop zone that leads to the National League.
Funnily enough, a similar pattern emerged at Meadow Lane just as a new season dawned 40 years ago in 1977.
While Trew hired and fired 11 managers during his seven-year stint at the Lane, Notts required just two during the same period from 1969: Jimmy Sirrel and Ronnie Fenton.
Ronnie succeeded Jimmy when he left for Sheffield United in 1975, but he did not have the same confidence in me as his predecessor. Thus, with expectations high as the 1977 campaign began, he sent me on loan to Torquay United.
Geographically, sparing the expense of a long-haul flight to Sydney or a slow boat to China, this was as far as he could jettison me without attaching me to the barrel of a cannon and signing me up for Fred Karno's Circus as Davido: The Human Torpedo.
Then again, since Ronnie always felt my football acumen was more suited for the Big Top, perhaps Torquay was, after all, second choice.
Still, he could not contain his delight in telling me to leave, along with all of my boots.
"What both pairs? The studs and moulded, boss?" I asked, correctly assuming the train ticket to Torquay was also of the one-way variety. Who could blame him?
Shortly after, with Notts marooned in the relegation places of what is now the Championship, Ronnie was sacked, allowing the esteemed Sirrel his second coming to Meadow Lane and my own return to the famous old club from exile on the Devon Riviera.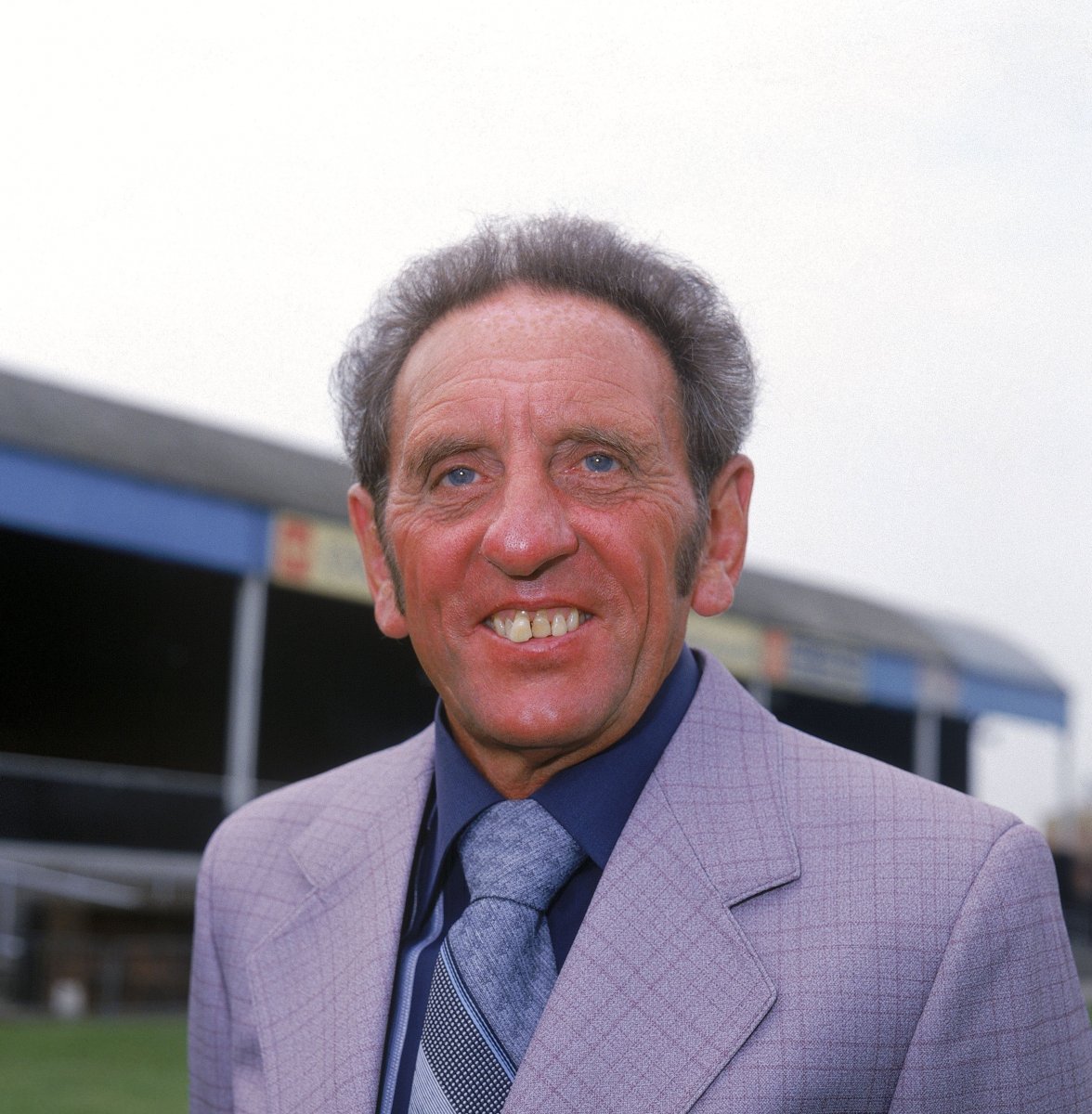 What followed from that October reunion was a struggle to avoid the drop, culminating in a significant draw at Stoke City on the last full weekend of a long season, our next-to-last game of a bruising season.
There was more than a touch of the old guard on parade at the Victoria Ground that day. Stoke, in eighth, were safe, but just four points above us in a league table that had become tighter than County chairman Jack Dunnett's pay rises.
Howard Kendall lacked pace, but he could still a pass a ball as elegantly as the best at that level. Terry Conroy, Viv Busby and Garth Crooks added pace to their guile and Brendan O'Callaghan's height up front.
Deservedly, we went in front, but then Crooks, from a hashed clearance, zoomed down on goalkeeper Eric McManus and lashed the equaliser from close range.
A game we were coasting had suddenly become a siege.
Sirrel was frantic on the bench. "David, David, get back and tuck in, son. Get beyond (Ray) O'Brien. Jesus, Jackson, eh son, it's simple enough eh!" and (physio) Jack Wheeler conceded yet another slap on the thigh with his customary good grace and nod of the head.
"You f*****g beauties." Sirrel was ecstatic in the dressing room, giving every player a hug and kiss.
With Mansfield and Hull City already down, the point was enough to keep County up.
Blackpool, who in February were on the fringes of the promotion positions, were relegated to the third tier for the first time, on 37 points.
Above them were seven teams one point better off. Blackburn Rovers, who finished fifth, were just seven points ahead of that pack. It was a crazy league in a remarkable season.
Of course, there was a downside. A month earlier, the enemy across the River Trent, known to many as Nottingham Forest, had clinched the First Division title, managed by one Brian Clough. Things would never be the same.
Nolan's Notts County play Blackpool in their penultimate game of the campaign. By then, supporters of the oldest League club in the world should be enjoying restful sleeps.
Long before then, the players should also be experiencing the euphoria of a job well done and safety guaranteed. If so, I will know how they feel.
Steak Diana Ross II: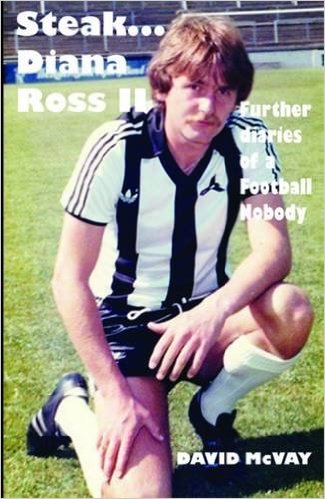 Further Diaries of a Football Nobody by David McVay is available on its dedicated website or from Amazon priced £9.99 or less.