By Chris Dunlavy
FIVE hundred and six days elapsed between Steve McClaren's dismissal from Derby County and his triumphant return in October.
Seventeen months between the day he was jettisoned, amid the wreckage of a ruined play-off campaign, and begged back to rescue the Rams from a relegation battle.
Yet, according to Rams midfielder Jacob Butterfield, the 55-year-old's spectre never stopped looming over every training session, every match and every new manager.
"It's a strange one," admits the ex-Barnsley playmaker, signed from Huddersfield in September 2015. "When I joined, Paul Clement was in charge. Steve had just left and I came in during the summer. We went to the top of the league around Christmas, doing really well.
"But you'd still hear a lot of talk about Steve McClaren. It was as if he still had a presence around the place because of the impact he'd made the previous two seasons.
"He still seemed to have a big influence on people's thinking. Obviously, when he came back the lads who had worked under him were happy and those that hadn't worked under him were intrigued and wanted to know what the fuss was all about."
The 'fuss' has been more than justified, and means the Rams are worth taking advantage of with this current enhanced offer at Paddy Power. Eight games, six wins, just three goals conceded and 12 scored. 'Supermac' has turned the soporific, shot-shy unit of Nigel Pearson's brief reign straight back into the swashbucklers who came within 90 minutes of promotion in 2014.
Tom Ince is once again a marauding menace. Will Hughes has rediscovered his mojo. Even Darren Bent – remember him? – is putting in a shift.
Given the incessant chatter about McClaren during his ill-fated stint at St James', is it simply the case that the players he left behind never wanted him to go? Butterfield demurs, but it is clear that players shackled by Pearson and Clement feel liberated under McClaren.
"Certain managers suit certain clubs and players," explains the 26-year-old. "Nigel Pearson had been very successful with Leicester and did a fantastic job. Everyone had high expectations.
"But, if you see the difference with the lads now, with two different styles of play, Steve McClaren just fits with the type of player we have.
"We have a lot of players who are technically very good, who want to get on the ball and play a certain way. It just works.
"The gaffer is very strong in how he wants to play and what he wants from the team. All the staff can see what he is doing and the style he wants to play. That suits me and everyone wants to buy into what he's doing."
For Butterfield, too, Derby represents a comeback of sorts. As a 21-year-old at Barnsley in 2011-12, a slew of spectacular goals and man-of-the-match displays prompted interest from, among others, Newcastle.
He was hailed the finest midfielder in the Championship by his manager Keith Hill and an England Under-21 cap followed. Then, on the eve of the January transfer window, Butterfield tore his anterior cruciate ligament.
Out for nine months, in reality it has taken four years – including frustrating missteps at Norwich, Middlesbrough and Huddersfield – to truly recover past glories. The ambition, though, remains undimmed.
"When I was at Barnsley, it was similar to Will Hughes here," says the former Manchester United scholar, who is so naturally two-footed that he often takes set-pieces with alternate feet.
"I was captain of the club, playing for England Under-21s. I was flying and had a lot of Premier League interest.
"Then, bang – I did my knee. It was as bad for Barnsley as it was for me. I'd been playing with Danny Drinkwater, who I'd known for eight years at United, and we were going for a play-off spot.
"But then I got injured. He went to Leicester and our midfield was ripped to shreds. We totally tailed off. It was frustrating, but my ambition is still to have a crack at the Premier League.
"Personally, I feel there's not a lot between the bottom six in the Prem and the top eight in the Championship.
"Leicester are the prime example. How many of them played in the Championship? Now, they are champions. A lot of this squad could step up and play for Derby in the Premier League."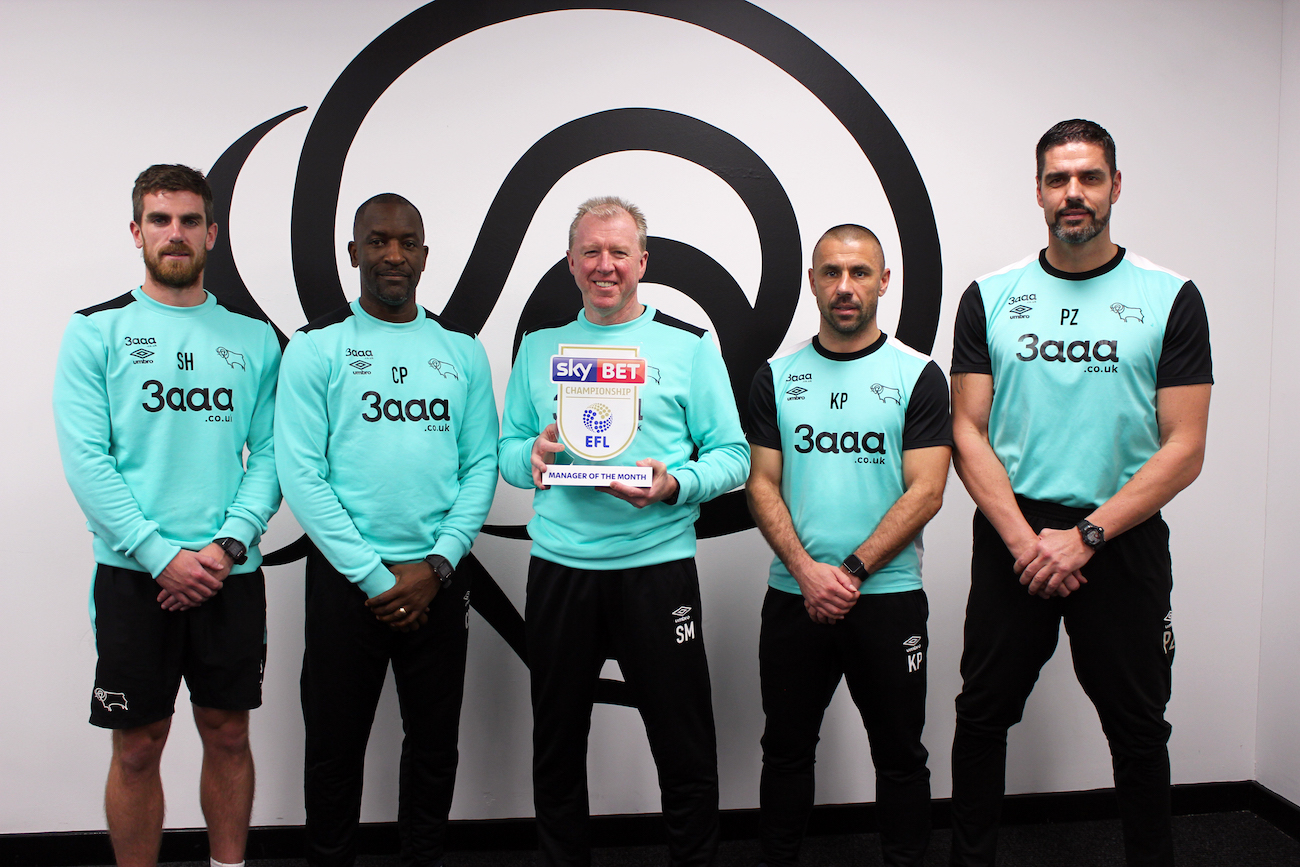 And beyond?
"There are players I've played with only a few years ago who have gone on to play for England, like Danny," he adds.
"His career has changed so much since those days. Kieran Trippier played in that Barnsley team. He's now at Tottenham, doing really well. Plenty of lads I know have done the same.
"It seems a million miles away at the moment, but a few good months and promotion to the Premier League and you never know."
For now, though, the focus is on more mundane matters. Today's visitors, bitter rivals Nottingham Forest, have won their last three matches, including a 2-1 victory over table-topping Newcastle.
Separated by just 15 miles and four Championship points, it's a fixture prone to fireworks and firings. Both Nigel Clough and Billy Davies were sacked following defeats in East Midlands derbies.
"I played in a few Yorkshire derbies and I've heard about this one," says Butterfield, who didn't play in the fixture last season.
"I think it's a case of 'play the game, not the occasion'. We need to stay professional and not get involved in the antics that go on.
"I'm sure the fans will create a brilliant atmosphere, but for us it has to be another game. We've won five in a row and we want to make it six. We can only do that by keeping 11 men on the pitch, staying focused and not getting distracted.
"We want to beat Forest, of course we do. The fans love the bragging rights and we want to give them that satisfaction.
"We are focused on this season, not just one game. We want to get into the Premier League and this is three points towards our aim. No more, no less."