(Picture: Action Images)
By Luke Barker
MAIKEL Kieftenbeld is a footballer well aware of his own limitations, but, at the base of Birmingham's midfield, he has found a home where he is more than comfortable.­
By his own admission, Kieftenbeld will never be a flashy player who unlocks defences with a moment of wizardry. He's happy to leave that to others.
Instead, the Dutchman with a diesel engine is doing the unfashionable, often unheralded work that comes with being a holding midfielder in the Championship.
Having moved to Birmingham from Eredivisie side FC Groningen in July 2015, Kieftenbeld made 45 appearances in his debut season in England and is already in double figures this term.
The 26-year-old acknowledges the style of play on these shores is very different to back in the Netherlands, but he's adamant that distinction suits him
"I think Dutch football is more similar to Spanish football than English – it's more about possession," said Kieftenbeld.
"English football is very different. It's more high-intensity, it's faster and with more tempo. People who saw me playing in Holland and now see me playing here are surprised at how high the tempo is.
"A lot of clubs play more directly in England, whereas if you have two teams in the Eredivisie who want to control possession then the tempo won't be as high.
"That's the big difference but I'm getting used to it and I really like it. I think it suits me..
"I'm not a player who is very good one-on-one or can open up a game with one action. I need to do what the manager asks of me and give a lot of energy to pressure the opposition."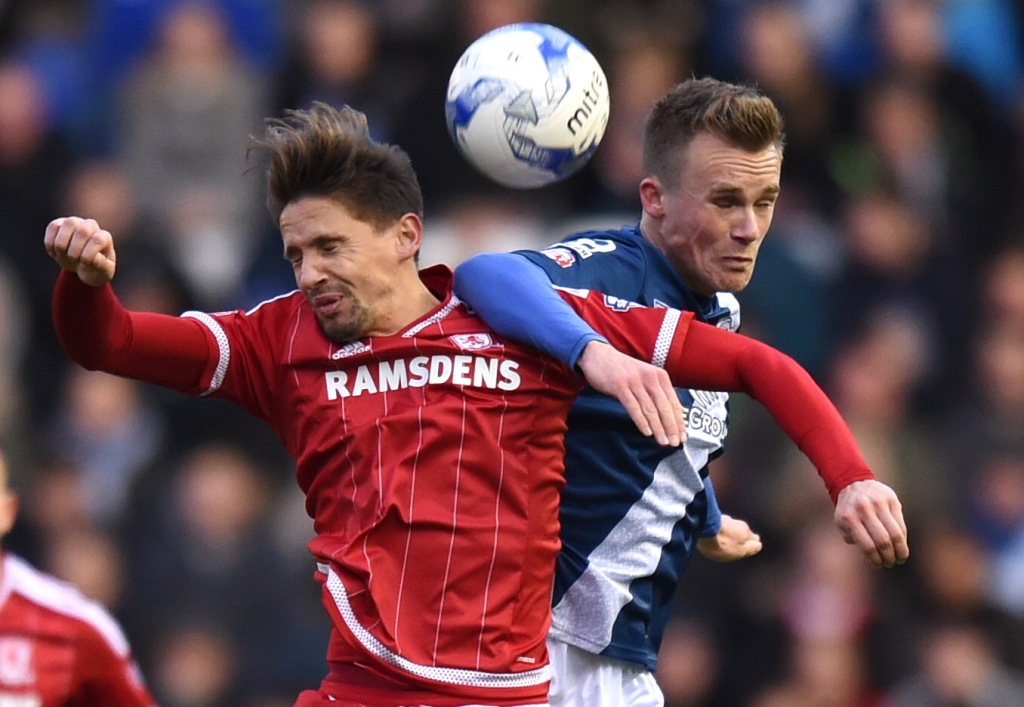 Kieftenbeld helped the Blues to tenth in the Championship for a second consecutive year last season, but they were just outside the play-off places in seventh ahead of the weekend.
The Dutchman is convinced that a deeper squad, with a greater variety of players, is paying dividends at St Andrew's.
"It's going well. We had a good pre-season and the team got used to each other," added Kieftenbeld.
"Training is hard work but we put a lot of energy into it and that's what we do in games as well.
"We've got a lot of different players now, so we can change the game by bringing on a couple of substitutes. I think that's one of the things that has helped us.
"Up front we've got some players with different qualities. Sometimes you need different things in the game, so it's nice to be able to change it."
Aside from the 2013-14 season, when they narrowly escaped relegation by coming 21st, Birmingham have finished in the top half of the Championship in each of the past five seasons.
The long-term aim is to achieve Premier League football for the first time since 2010-11 but Kieftenbeld says they won't be getting ahead of themselves.
"I don't think our target is as ambitious as promotion this year," he admitted. "Of course you want to be back in the Premier League and want to play in the play-offs.
"But I think if you ask about 20 of the clubs in the Championship they will say they want to reach the play-offs."
Will Birmingham be able to make into the top six this season? If you want to have your say and put a bet on, check out the best Paypal betting sites at http://thebettingsites.com/