(Picture: Action Images)
By Ross Lawson
THEY have been playing football together since their pre-teen years, so it's no surprise that Charlie Colkett is relishing making waves alongside Jake Clarke-Salter in League One.
The duo joined Bristol Rovers on loan over the summer, seeking elusive first-team football after graduating through the Chelsea academy.
It's a switch which, so far, has proved more than successful as Rovers – having secured back-to-back promotions in the past two years – sat in the League One play-off places ahead of the weekend.
Midfielder Colkett has already earned the Pirates their share of points, with an 86th-minute equaliser against Bradford being followed by a stoppage-time winner at high-flying Northampton at the start of last month.
It's a run the 20-year-old has enjoyed sharing with 19-year-old defender Clarke-Salter, a fellow two-time FA Youth Cup and two-time UEFA Youth League winner at Stamford Bridge.
And he is convinced the duo can spur each other on to even greater heights.
"Jake is one of my good pals. It's great to be on loan with someone I'm close to and a talent like him will go far," said Colkett.
"He's performed and there have been a lot of similarities between us.
"Hopefully, we can keep racking up the minutes and heading towards that goal of Premier League football.
"We're going to experience a lot of highs and lows together, but that's football. We've played together since we were 12 or 13, so we go back a while.
"We've been there and done a lot. The two of us would be the main guys playing with some of the older age groups and we know what success is like together. We have that winning mentality.
"I followed him to Rovers, too. It was a deadline day switch but Jake knew more about the opportunity than I did and it seemed to work for both of us."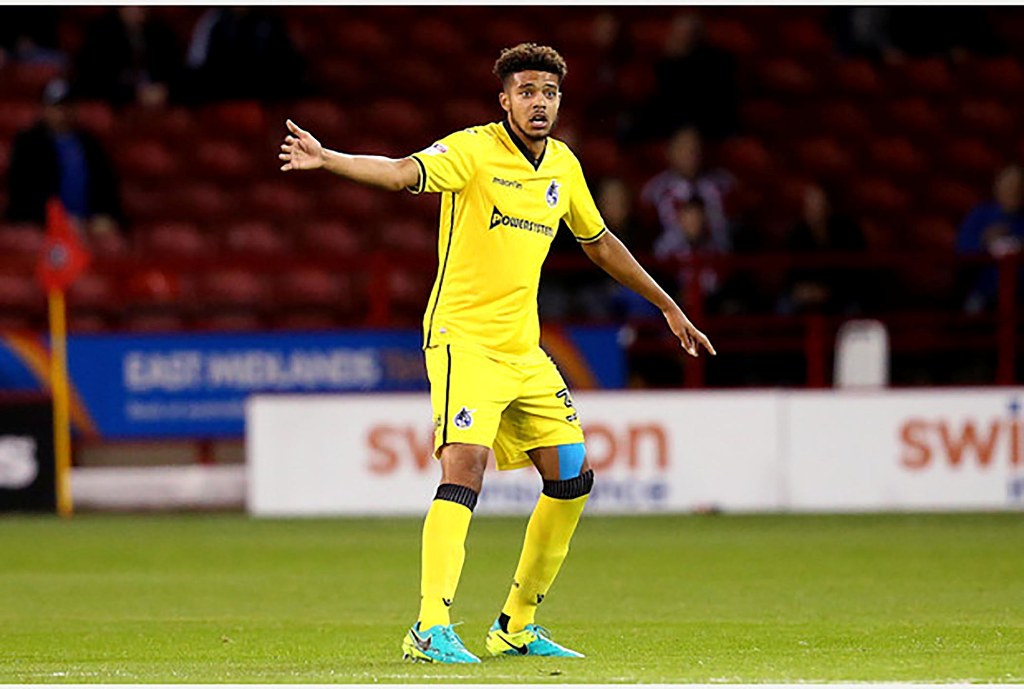 While it has been a different experience to turning out for Chelsea's youth team, Colkett has taken to League One football like a natural.
He's already into double figures for appearances this season and there has been plenty for manager Darrell Clarke to be impressed by.
Unlike some young players sent out on loan, the former academy captain took almost no time to settle at the Memorial Stadium and insists he always anticipated a fast start.
"It couldn't really have gone much better. I've got off to a flier, but it was a start I always expected could happen," he explained.
"I've said all along that I've come to make a difference. Not just for my game, but for the team too. A loan is exactly what you make of it.
"People expect you to need a bit of time to settle in, so if you can do things straight away then it puts you in a good place."
The Pirates lost only one of the first 11 games in which Colkett featured, a record he is understandably chuffed with.
But the midfield dynamo believes it is the set-up at Rovers that has helped their good form and sees no reason those displays can't continue.
He added: "There's a lot of pride to take from that run. I've always been very ambitious in my career, always wanted a lot and to go as far as possible. You can't put a limit on anything.
"The team has been promoted in two consecutive seasons and, with the spirit you see around the group, it's easy to see why.
"We're a team with a lot of belief. If I can keep doing what I can, there's a good chance that the team can do well, too, and we can stay around that play-off position."
*This article was originally featured in The FLP on Sunday 6th November.