by Chris Dunlavy
SHOCK. Anger. Bemuse-ment. Plans for the biggest shake-up to English football for a generation have met with an avalanche of emotions.
The main reaction, though, was one of surprise. When news of the plot to create a fifth division broke on Thursday evening, owners and chairmen across the land were caught on the hop.
"I couldn't believe the way we all found out," said Peterborough United chairman Darragh MacAnthony. "There was no consultation process. We didn't have an inkling. I can only assume a leak somewhere has pushed it all out earlier than the Football League wanted."
Forced or not, the plans have certainly caused a stir. From 2019-20, the Football League wants to expand its membership from 72 to 80 teams, with four divisions of 20 sides.
The proposed changes would see the introduction of a 'League Three' with the aim to reduce fixture congestion by cutting the number of midweek games.
Football League chief executive Shaun Harvey also plans discussions on implementing a winter break, scrapping FA Cup replays and moving entire rounds of the Cup to midweek slots.
Members will decide on the issue at next year's AGM, with 65 of the 72 clubs required to vote in favour. If successful, the 2018-19 campaign could see huge numbers of relegations whilst the National League could lose its top eight teams.
According to Harvey, the Premier League and Football Association have backed the idea, but reaction across the league has been mixed.
"There are two issues here," said one Championship chairman. "One, will the proposals get through? Without major consultation, I'm not sure.
"Two, is it a positive change? Broadly speaking, I'd say it is. Of course I'm aware that this is a 72-team competition, but the Championship does need to find a way of making itself more elite.
"The majority of teams in this division get big crowds. Some get turnovers of £30m. With parachute payments, clubs like Newcastle and Aston Villa will make north of £60m. These are big businesses, very different from teams in League Two. We need a product to match.
"And I think our product is affected by midweek games. Injuries, tiredness, less time for quality coaching – all of that puts us at a disadvantage to the Premier League.
"Of course, everything depends on the implementation but, potentially, it could be a positive for the Championship."
Most, however, were less impressed, especially at lower levels where the reduction in fixtures could result in a 20 per cent shortfall in matchday revenue.
Harvey has insisted that nobody will take a "financial haircut" but, so far, no concrete plan has been announced to cover what could amount to a £22m annual deficit across the Football League.
"I'll wait to see what's said at the AGM," added MacAnthony. "But, personally, I see no merit in what's been suggested. I don't want to lose nearly 20 per cent of our league fixtures and can only see this new plan costing more money with the lost revenue on the four home games."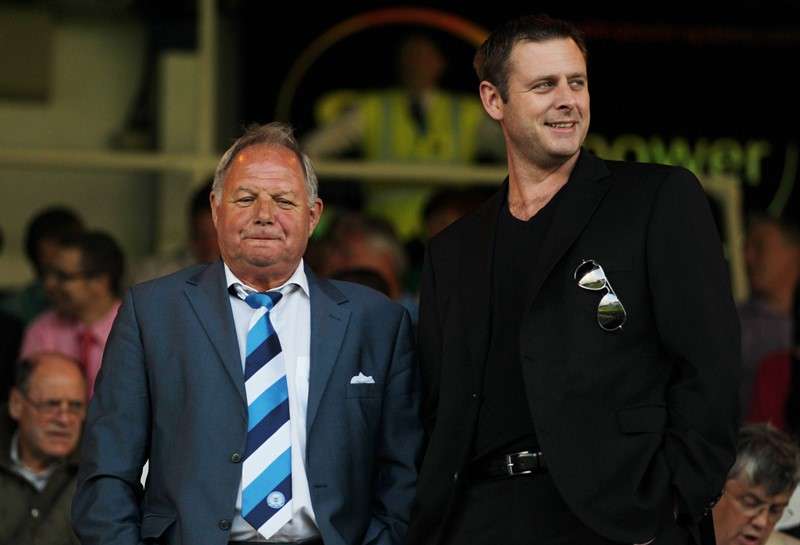 Oxford's managing director Greig Turnbull – whose side were promoted from League Two this year – spelled out the problems more starkly.
"The document we have received from the Football League suggests the change would cost a League One club around £185,000 in lost revenue due to the reduction in games," he said.
"Obviously this is a concern and we need to sit down as a board and analyse the proposal in its entirety before agreeing the club's position.
"As a club as we are always open to discussing how the game can be improved for the benefit of all involved, but it has to be balanced and economically viable."
Whilst Harvey has no plans to regionalise the lower levels, he has refused to rule out the introduction of Scottish or Premier League 'B' teams – an idea that was mooted and subsequently rejected in relation to the Johnstone's Paint Trophy last season.
One prominent League Two chairman said off the record that he'd rather "give up the game" than see reserve sides introduced to the League.
But Grimsby chairman John Fenty, whose side have just won promotion to League Two after six years in the Conference, was more supportive.
"My feeling on the present plan is that it's gone down like a lead balloon," he said. "If you're going to take it down to 20 teams per division, one assumes that the Premier League are going to sweeten the deal. Otherwise, why would anyone at this level support it?
"I'd much rather see the introduction of Premier League reserve teams in an expanded, regional League Two.
"I see too much young talent tied up at big clubs that doesn't see the light of day. I see young players who don't get any experience of men's football. To me, that's a bigger issue than fixture congestion.
"So let's ask Premier League clubs to develop Under-23 sides. Split League Two into North and South and invite those Under-23 sides to participate – maybe six in each, with the rest taken from the top of the National League to make two divisions of 24 teams.  My only caveat would be that Under-23 teams who win promotion can only stay in League One for one year. That would stop the big teams hogging the top of a division.
"You'd have the same number of fixtures, more local derbies, reduced travel costs. Games against, say, Man United Under-23s would be sure to enhance attendances.
"The Premier League would be advantaged as well. There are opportunities all round and I'm sure the idea would get support."
---