by Alan Biggs
Chris Wilder has a ringing endorsement from Sheffield United's most successful manager of the modern era as he attempts to hoist one of football's serial under-achievers from the third tier.
Dave Bassett is backing the Blades' ninth new boss in as many years as the "ideal choice" for the kind of revival mission he himself had to perform at Bramall Lane ahead ofthe club's last sustained spell in the top flight.
Wilder was a player under Bassett as United jumped two divisions into the Premier League – and stayed for four seasons in the early 1990s.
And the promotion-winning Northampton boss, who has just landed his dream job with his boyhood favourites, has used his old boss as a sounding board throughout a 14-year apprenticeship spanning more than 700 games.
Now Bassett, who is thought to have recommended Wilder in the past, told The FLP: "I'm delighted for Chris and for the club. This, for me, is a good choice."
Though he has kept his counsel, it's heavily rumoured that Bassett hasn't always been enamoured with United's choice of bosses during a post-Neil Warnock slide that sees them now facing up to a sixth year in League One. It follows a disappointing 11th place finish this term which led to the sacking of Nigel Adkins.
Bassett's support for Wilder is symbolically important and is based on the flinty character of a man charged with putting some proverbial steel back into the Blades after a season of insipid performances.
"Chris was already at Bramall Lane when I arrived in 1988 – and he had a difficult time surviving under me," recalls Bassett. "He got dropped a few times but that's when he showed his resilience.
"I know he had the hump with me quite a few times but he kept battling and wouldn't give in. That's what I always liked about him and it's something he's brought into management.
"He was technically a good right-back but I didn't think he was quick enough or athletic enough for the Premier League when we got there. Despite that, his attitude was always excellent. I have great respect for him.
"And since those days Chris has often consulted me. We've kept in touch at all his clubs."
Such has been the strength of the bond – spanning Halifax Town, Oxford United (brought back into the League by Wilder) and Northampton, where he pulled off a miraculous relegation escape and won promotion in the face of a financial crisis – that the Blades could do a lot worse than employ Bassett in an advisory capacity in tandem with his protege.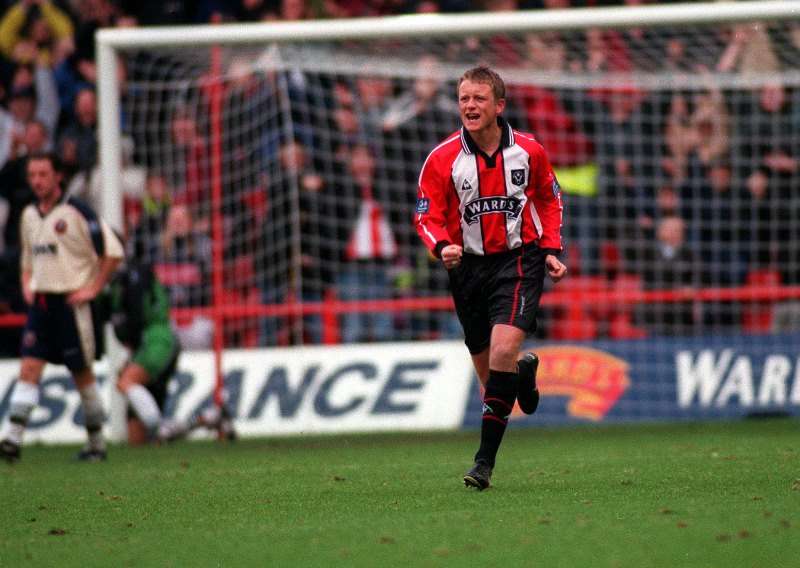 Bassett is happy to keep the advice on tap regardless, adding: "I think it's important that the club have picked someone who knows what Sheffield United is all about. Someone who knows the passion of the city and what supporters expect – and someone who's previously done well at all his clubs."
Wilder, who has launched into the job by making talismanic striker Billy Sharp captain, was on the brink of joining Charlton when the call came from the club he has followed since boyhood.
Blackburn also wanted him but he insisted: "I just couldn't turn this down. I'm honoured and delighted to be here."
Accompanied by his trusty assistant Alan Knill, the 48-year-old added: "We will bring this club together and I know what it can be like here when that happens. We shouldn't be in this division. I've not had a failure on my cv and I don't want one now."
Co-chairman Kevin McCabe said: "Chris has been on my radar for some time as a manager on his way up. He understands the ethos of the club.
"Money has been wasted here but there will be financial support for Chris. Our budget will still be one of the biggest at this level."
*This article was originally published in The FLP on 19 May 2016.