ACCORDING to Nathan Blake, Neil Warnock has set Cardiff City back four years with his style of football.
Maybe if Nathan had been a manager for as
long as Neil, I'd listen to his opinions. But Nathan isn't a manager and never
has been a manager.
He knows nothing about how you manage a
football club. When you look at Neil's record, he certainly does.
He got Cardiff promoted from the Championship
on one of the lowest budgets in the entire division. He then spent less on
transfers than anybody else in the Premier League and very nearly stayed up.
Fulham spent £130m, tried to play good
football and got miserably relegated. That shows you the value
of having a successful manager who knows how to maximise the players he's got.
People in this country have been brainwashed
to believe that football should only be played one way. Not only is that
impossible, it would be incredibly boring.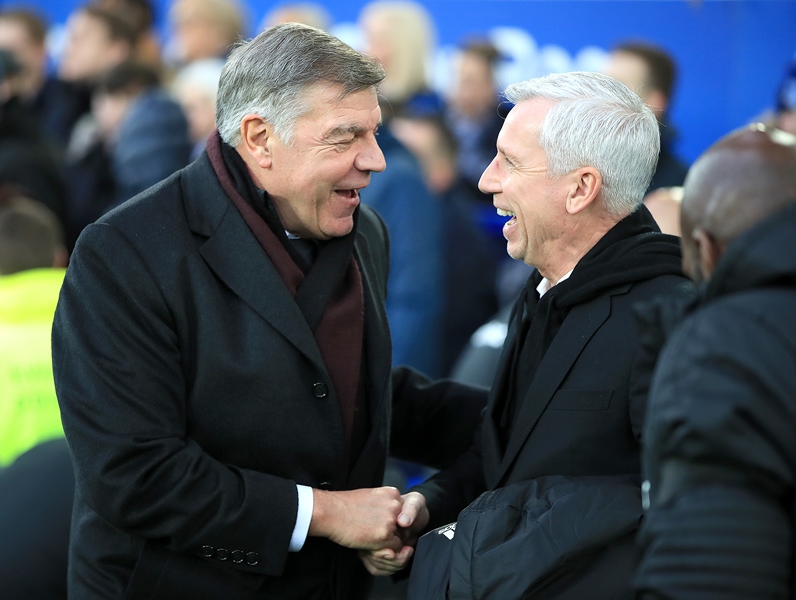 There's too much white noise – papers,
television, social media – trying to impose on managers a single style of
playing.
It's become a big problem for managers
because they fear that if they don't play that way then they won't get a job.
But if your players aren't capable, you're in trouble. You will see many teams this year concede a huge amount of goals because they lack the capacity to play out from the back but try to do it anyway. Opponents will simply pinch the ball and shoot.
If you throw a ball out to the full-back and
it goes under his foot for a throw-in, then you throw the ball out to him again
and the same thing happens, do you continue to flog the same dead horse? Some
do, but not me.
I'm the opposite to most managers. I'm
pragmatic. I'm not hell-bent on a system of play or a single philosophy.
Pep is like that. Brendan Rodgers is like
that. They are two fantastic managers and that's their choice. It's their
responsibility to sign players who can do it. But if you're pragmatic, you find
a system of play that suits the team.
Sometimes, that does mean going direct. But
when I was at Sunderland, Jermain Defoe played up front on his own.
Did we play long ball? Did we heck. He was 5ft 9ins, so we obviously couldn't play off him. It would have been ridiculous. We created a system that got balls into the box, he scored a lot of goals and we stayed up comfortably.
For me, it's not about playing styles. It's
about training your players to be capable of change. So when you do need to
alter something, it isn't disruptive.
My teams can play 3-5-2, 4-2-3-1, 4-3-3.
We've got a Plan B, a Plan C. They can go long or play short. And they
understand what's required to win a football match based on who you're playing
against.
Some managers these days say 'I worry about
us, not the opposition'. It's fine if you're Manchester City or Liverpool.
But if the opposition is better than you – as
they often were in my time – it's just irresponsible.
You have to mix things up. You have to create
doubt. You have to get the opposition coach thinking 'Hang on, why's he
suddenly playing there?' If you stick to one idea, you're predictable.
During my time at Crystal Palace, we beat
Chelsea at Stamford Bridge the year they won the title. We beat Liverpool 2-1
at Anfield, which is still their last home defeat. We beat Arsenal 4-0 at home.
It's easy to criticise managers, but there's
much greater depth and complexity to the job than people realise.
It's also unrealistic to expect great
football straightaway. As you evolve, you naturally sign players who are better
and more capable. Your football changes and improves.
Like myself, Neil will always take stick. But we've both got records that suggest we know what we're doing. And we've both been around too long to care.
Sam Allardyce is brand Ambassador for My Club – The Support Platform for Grassroots Sport