By Chris Dunlavy
YOU don't need me to tell you how good Barry Bannan is.
Ask Gerard Houllier. "He is such an intelligent player," said the Frenchman in 2010. "He can read the game well. He can adapt well. I don't think Xavi and Iniesta, who are outstanding players, are of huge size. They are intelligent, they have the skill, they have the desire – Barry has all of that."
Ask Ian Holloway. "He's a beautiful footballer, absolutely lovely to watch," added the former Blackpool boss.
Ask Lee Johnson, who last season named Bannan as the one player he would sign if given a free pick of every Championship rival.
Ask Gordon Strachan, who in 2016 said the midfielder was "at the forefront" of everything he was trying to achieve as Scotland manager.
Or Gary Rowett, who last weekend saw his Stoke side dismantled by the Scot's vision, craft and technique at the fulcrum of Jos Luhukay's Sheffield Wednesday.
"No side can afford to let Barry get on the ball and play football," he lamented after Bannan had rescued a 2-2 draw with a sublime free-kick. "He's a little magician sometimes – probably the only player on the pitch who could score a goal like that."
And on it goes. Trying to find a manager who doesn't laud the Owls' little maestro is like trying to wring a grin out of Jose Mourinho.
It really is hard to overstate just how dominant Bannan was against a Stoke side stacked with Premier League talent.
Or, in fact, how good he has been all season. Based on Sky's Power Rankings, which rate a player against 34 different stats, Bannan is the best player in the Championship so far.
Even armed with this knowledge, no manager has been able to stop him. He is too energetic, too crafty, too quick to see both space and a pass.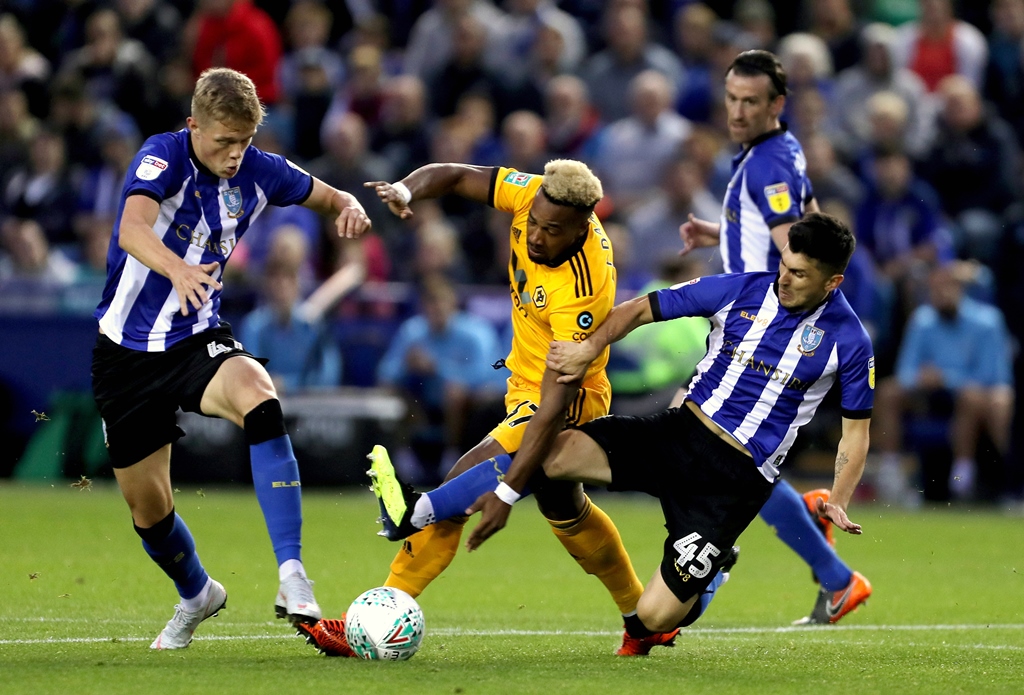 Once it was the flamboyance of Fernando Forestieri on which Owls fans hung their hats. Now it is the more subtle skills of their diminutive midfield general.
So what is he doing in the EFL? Why, before he signed a new three-year deal at Hillsborough, did a top-flight club fail to pounce? Pointing to past 'failures' at the highest level is a nonsense. As a youngster at Aston Villa, Bannan played under four managers in five years, emerging just as neglect and decay sent the club into a tailspin. Fitfully used and never correctly, he was hardly likely to flourish.
At Palace, his midfield artistry was admired by Ian Holloway but of little use to successors Neil Warnock and Tony Pulis, who both have scant regard for 5ft 5ins technicians. Even after dropping into the Championship with Wednesday, Bannan was frequently – and mystifyingly – wasted on the left wing by Carlos Carvalhal. Only now, handed the captaincy and command of the engine room, is he really being utilised to the full.
Size – that depressing old chestnut – is perhaps a factor. But so, perhaps, is a strange blindspot when it comes to British playmakers.
What we praise in Xavi, Iniesta or Xabi Alonso, we fail to see in say, Joe Allen. Michael Carrick is the classic example, a masterful craftsman whose intelligence and composure wouldn't have looked out of place in the great Spanish sides.
Yet the former Manchester United midfielder won only 34 caps for England and spent his days listening to critics damn his lack of dynamism.
Ray Wilkins, dismissively dubbed the Crab in England for his sideways passing, was adored in Italy where finesse and tactical acumen rule.
And let's be objective – Bannan is doing for Wednesday exactly what Ruben Neves did for Wolves last season. Tackling with alacrity. Passing with accuracy and imagination. Scoring spectacular goals.
Yet whilst Neves was instantly hailed as the greatest player ever to grace the Championship, Bannan is taken for granted.
It is a shame, because the 28-year-old would thrive at the highest levels and certainly on the continent. Maybe he should just change his name to Banninho.