By Chris Dunlavy
DAVE Jones doesn't do buzzwords. He isn't guided by a philosophy, nor an army of fresh-faced statisticians.
Hartlepool's new manager is an old dog in an industry full of new tricks – an industry where 22 per cent of full-time managers are currently aged under 40.
"Everybody seems to want young people these days," laments the 60-year-old, whose CV includes three promotions, an LMA Manager of the Year award and a 36 per cent win ratio over 825 EFL and Premier League games. "But I don't know why. For the life of me, I really don't."
Jones' words are born of conflicting emotions. Frustration at his extensive achievements failing to secure a managerial job since leaving Sheffield Wednesday almost three years ago.
And concern that the new generation of coaches are being slung in at the deep end without first learning to stay afloat.
Upon his retirement in 1984, Jones spent nine years learning his trade, first as assistant to Bryan Griffiths at Southport, then under the legendary Danny Bergara at Stockport.
Yet this month has already seen Kevin Nolan – who was still in nappies when Jones took those formative coaching steps – installed at Notts County.
Aged just 34, the former Bolton midfielder's only previous coaching experience consists of a chastening 15-game spell at the helm of Leyton Orient. David Artell, the new Crewe boss, is another whose mud-caked boots are still swinging on their hanger.
"Experience in football seems to be a dirty word these days," says the former Southampton, Wolves and Cardiff manager. "It's seen as somehow old-school or out of date.
"Well believe you me, there's nothing old school about knowing how to do a job. I've done near on a thousand games. Why not use that?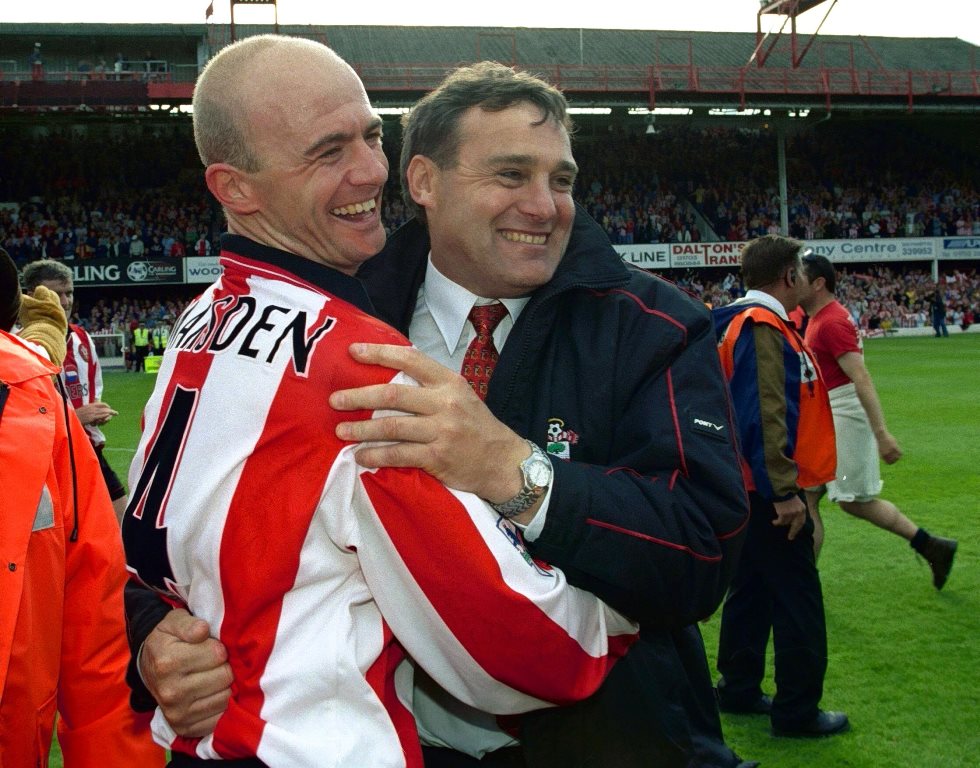 "If you studied finance at university, you're not going to graduate and get handed control of the Bank of England are you? That's crazy.
"But in football, that's exactly what seems to happen. Jobs go to people with no knowledge of the division they're entering, no understanding of the transfer market and no experience of how to manage people.
"The owners expect success. It doesn't come. So six months later he's shunted out. And it's not the poor guy's fault. He's obviously going to take the job. It's the people who hired him who should carry the can."
For Jones, no amount of fame, medals and playing experience equate to learning at the hand of an old master.
"I was lucky," he adds. "I had a good grounding. I learned an awful lot about what to do – and more importantly what not to do – from Danny. I had three years underneath him, watching and learning.
"Then I had two years as a manager with a really good, experienced No.2 alongside me in John Sainty. When he felt I was going the wrong way, he'd guide me back.
"There's no magic formula. You don't just start as a top, top manager. You learn, game by game, mistake by mistake. And when things go wrong, you need someone to bounce off.
"If it's all young staff experiencing that struggle for the first time, who do you bounce off? Who do you turn to for advice? It's like the blind leading the blind sometimes.
"Then these young guys get sacked, labelled a failure, disappear. But it doesn't mean they are bad coaches or managers.  It just means they didn't know what to do."
Jones certainly knows what he needs to do at Victoria Park – and it will require every drop of that vaunted experience.
After six wins from 26 games under the deposed Craig Hignett, objective A is retaining a place in the EFL. Should that be achieved, the tougher task will be rejuvenating a club that last finished in the top half of any league table a decade ago.
Gates are down. Atmosphere flat. For all the ambitious plans of chairman Gary Coxall, the malaise around Pools was summed up by the sorry sight of one solitary supporter waiting in the car park to greet the new boss.  A kick-start is desperately needed.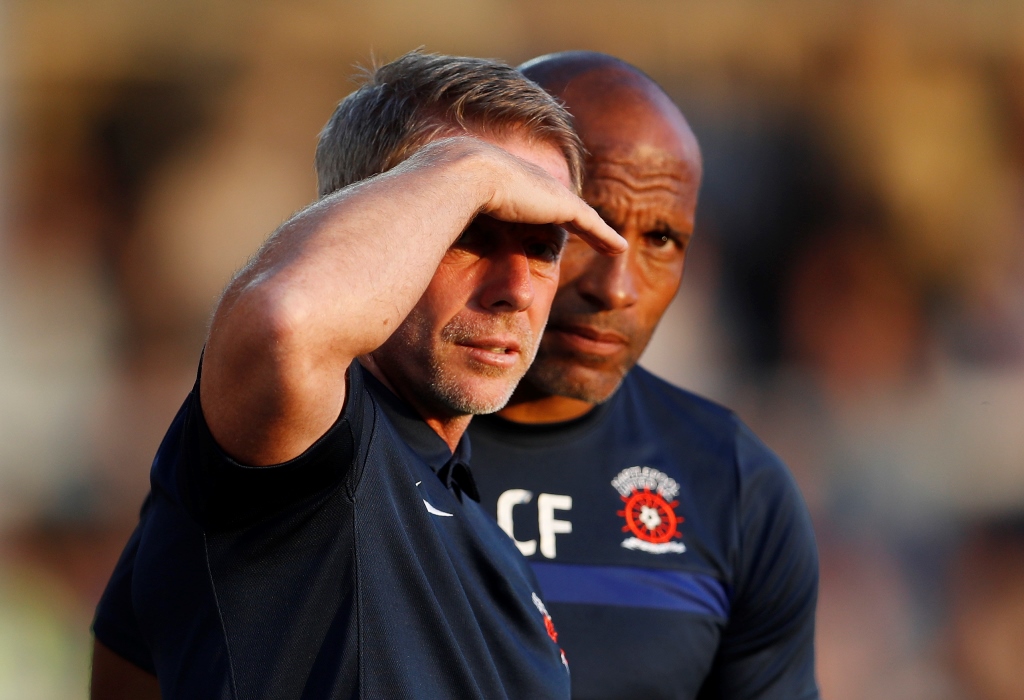 Jones was quick to defend Hignett, the former Middlesbrough midfielder whose emphasis on possession was never fully embraced by Pools supporters.
"I've spoken to Craig," revealed Jones. "I know he tried to change things. But, like I say, maybe he didn't have a soundboard, that bit of help. Maybe he didn't know when something different was needed.
"Results are the be-all and end-all. That's why all I'm worried about at this moment is first-team football.
"But you do have to look further than that. The club has big ambitions – down at the training ground, up here at the Vic, the land around and so on. My job is to get results while all of that is pulled together. And that's not going to happen tomorrow. It's going to take a number of years.
"But if you look at all the clubs I've managed, they've all thrived. At Stockport, everybody was saying 'Oh, we're happy staying in League Two'. All of sudden, they nearly made the Premiership.
"Cardiff had gates of three or four thousand when I went in. By the time I left six years later they were filling a stadium with 25,000. Then Malky (Mackay) took them up.
"I've always been attracted to a project. I love to build foundations. That's what sold this club to me. But underpinning all that must be good football and fans who want to come and enjoy it."
Jones, though, knows from bitter experience that few managers have much time to lay anything but the shakiest of foundations.
The Scouser's last 'project' saw him haul Wednesday out of League One, only to be jettisoned 11 months later as owner Milan Mandaric slashed costs.
"That's the business," he says, with no hint of bitterness. "I went in, won 21 out of 23 games, went up automatically. Their ambition was actually to go up through the play-offs because they thought it was a lost cause.
"The next year was about stability – staying in the Championship. Unfortunately, the owner wanted to sell the club and cut things back to make it a nice prospect for potential buyers. It made things tough."
Since then, Jones has been working as a consultant, both to EFL clubs and the American collegiate system where he has helped to set up coaching structures.
Given his age, most people in football simply assumed he had retired but Jones says a cushy backseat life was never on the cards.
"I've not been bored in any way," he insists. "It's just… being in the changing room, being in charge of what's going on. I've missed having that final say.
"But I'm also at a stage in my career where I don't need to take anything. I'd only choose something that excited me and felt right. That's why I'm here.
*This article originally featured in The Football League Paper's Sunday, 22 January 2017 edition.