This month Michael O'Neill celebrated 12 months as Stoke's manager.
The previous fall guy was Nathan Jones, sacked four days before bonfire night 2019, and a job that rockets through managers burned four of them in less than two years.
Mark Hughes was axed after an FA Cup third round defeat at Coventry, then in League Two, in January 2018.
Paul Lambert was appointed to keep Stoke in the Premier League, but they went down and Lambert went with them after four months and 15 games.
Gary Rowett was given money and a demand for instant promotion but was sacked after less than eight months.
Nathan Jones' frenzy lasted nine months and he was back where he came from at Luton.
So, for O'Neill to still be at Stoke is an achievement and to be in contention for promotion is remarkable.
A referee's haste in awarding a goal instead of a free-kick at Watford in midweek helped slow down Stoke's attempts to break into the Championship's top six ahead of yesterday's game at Reading.
But Stoke are now durable where they were weak. Efficient where they were fragile. Organised where they were brain dead after so many different managers, different opinions, different strategies.
The Potters are contenders in a league that is, like the American prairies, so wide open.
"It seems like years, not 12 months," says O'Neill who was a rookie to the grind of Championship club management, having come from the success of international football with Northern Ireland.
"This has been a strange 12 months to come into club management and having to deal with the lockdown situation and all that.
"It has made it challenging, but it's been enjoyable. There's been a lot of stuff at the club that we've tried to address.
"Our first mission was to keep Stoke City in the division. We were successful in doing that.
"Phase Two is to try to build a team to go the other way. Equally, we still have a lot of scenarios at the club that are still difficult.
"There's players who have come here on loan or who are now going out on loan, it makes it difficult to move things forward as quickly as we would like.
"We are relatively pleased though where we are at this minute in time. We are a younger team, we've got a more focused group of players and I think, overall, we have a happier club."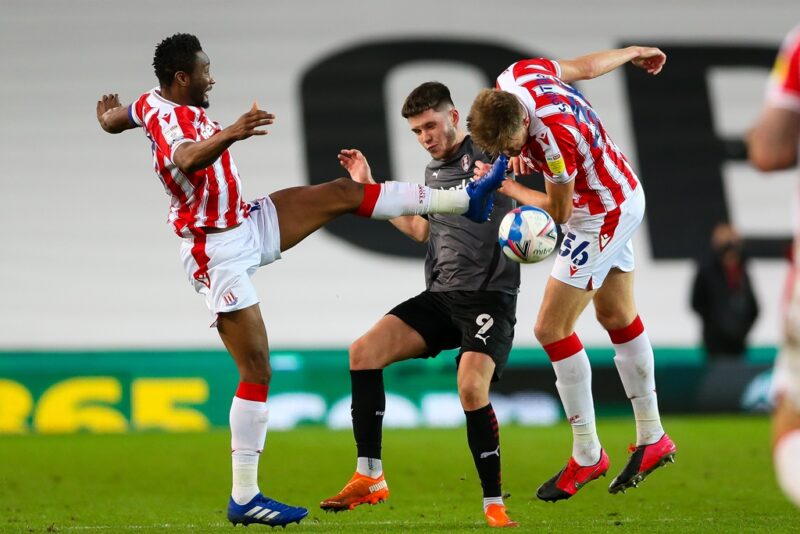 It shouldn't be forgotten Stoke were bottom of the Championship and looking at the dire financial problems of dropping into League One when O'Neill joined.
Stoke had more players than Cliff Richard has had birthdays. Some thought they should be playing in the Premier League, a lot thought they were better than they were, some couldn't care less either way – and all of them were on good money. The atmosphere was toxic and O' Neill's biggest task has been to do some weeding, getting out those he didn't want, bringing in those he did, and making sure those who stayed got their finger out.
He's been involved in almost two dozen deals in his 12 months. Eight players have come in and 15 have been shipped out,
So when O'Neill says it's been difficult sorting wheat from the chaff, you see what he means.
His process still hasn't finished. A big earner like Tom Ince is at Stoke but yet to start a game this season. Ince is rarely seen even on the bench (only seven times named as a substitute in 14 games).
But O'Neill is getting results with three defeats in 14, including a Carabao Cup run that has so far seen off hot-shot Premier League neighbours Wolves and Aston Villa.
Stoke are at home to Spurs in the quarter-finals just before Christmas and O'Neill hopes to have the Potters pottering around the top six by then.
"Given where the club was when we came in, the first thing we had to do was try and get a result," says O'Neill of his first days at Stoke.
"To try and lift the mood of the place. We (assistant manager Billy McKinlay) had to learn quickly about the players.
"The transfer window was open in about six weeks so we had to assess the squad. I had quite a number of disenchanted players who saw their football future elsewhere.
"So I had to address those situations in the first transfer window and get a better group, a smaller group, a more manageable group to work with.
"Players who are out of the team don't help the situation, to be honest. It's very difficult when you have a big group of players and a huge amount not playing. It's very difficult to keep a good vibe, a good mood in the place.
"We always talk about 'the culture' here and what we are trying to achieve.
"We just wanted to find the right group of players, that was the biggest thing. I don't think we are there yet, but with the transfer windows, as things go by, we will end up with a really good group of focused players that can take the club back to where we want to be."
Stoke's fall gathered astonishing momentum after ten years in the Premier League under Tony Pulis and Hughes.
The Potters were out of the top-flight of English football for 23 years before Pulis got them back in 2008. There were regular rows with Arsene Wenger in the Premier, a playing philosophy that riled just about everyone, a losing FA Cup final and European football with Pulis.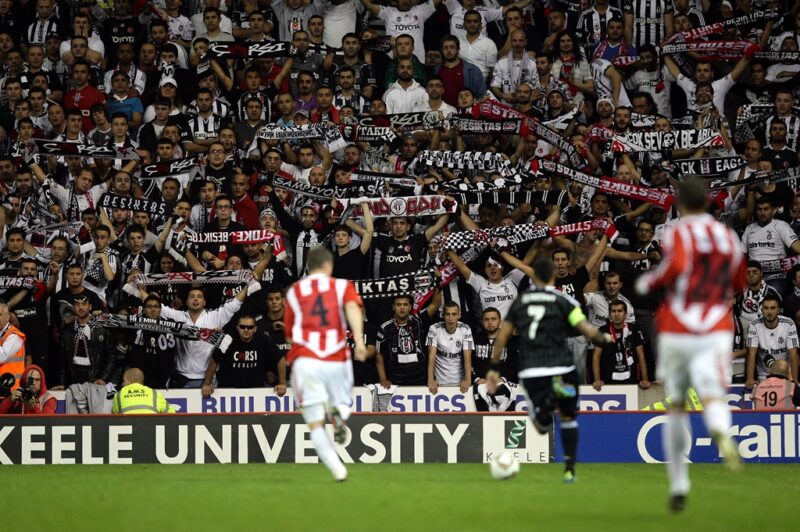 Hughes took Stoke to successive ninth-placed PL finishes, their best since 1975.
But over-ambition took over, big money spent by a club looking to be bigger than its boots. The slide became an avalanche to the point now where O'Neill has got no money, just his wits and his contacts.
Stoke had won just two out of 15 games this time last year.
"There were disillusioned players here. The job was more difficult than I thought it'd be," admits O'Neill.
"I was coming from international football. I wasn't sure, in club football, how players would react to not playing, whether they actually cared whether they did play or they didn't play.
"You were dealing with a lot of players who had either come down from the Premier League or players who had been brought to the club for substantial fees and who were on very good contracts.
"So that itself presented a challenge given where the club was at the time. But I knew it wasn't going to be an easy task, I knew it would take a bit of work. That has certainly proven to be the case.
"But I feel we have taken a lot of positive steps. There are still a lot of positive steps to take and hopefully we can put the right team in place to make those steps."
JOHN WRAGG / Title Image: PA Images