EIGHT years ago this weekend, my Leeds side beat Neil Warnock's QPR to go second in the Championship.
We had some wonderful attackers in that team – Robert Snodgrass, Luciano Becchio, Max Gradel, Ross McCormack. But I knew we needed a centre-back.
I enquired about Kaspars Gorkss and Gareth McAuley, who both wanted to come. But Ken Bates and the board decided against it and that was that.
To this day, I can't help wondering what might have been. We eventually finished seventh that year, outside the play-offs by three points.
I thought either of those players would have made us stronger so I have to believe that we'd have at least made the top six with one of them in the side.
Leeds are back standing on the summit of the Championship table. And, again, the talk is about whether they need to sign reinforcements in January to maintain a promotion push.
Manager Marcelo Bielsa has made it very clear that he isn't in the market for any more players. Whether he means it or not, I'm not sure.
To be honest, I can see both sides of the argument. If you do add a couple of faces, it can freshen things up and keep people on their toes without upsetting the group.
It can also provide cover at the busiest time of the year. In a perfect world you'd have 22 fit players, four evenly spaced games over Christmas. Everybody would be happy and bright and confident.
In reality, you could have somebody feeling fatigued on the day of the game, or an illness that goes round and wipes out three or four players. That's when you need bodies.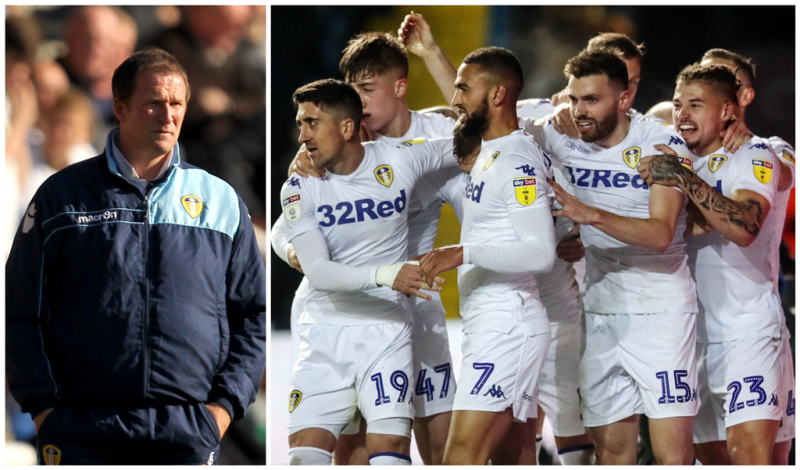 Equally, you're always going to pay over the odds in transfer fees because nobody wants to lose players in the middle of the season.
Bielsa has also said that he likes to work with a small squad and that is something I can totally understand.
At Preston, we used to work with 21, maybe 22 at a push. We didn't have an academy to fall back on either.
Our aim at the start of the season was to have two players in every position, with some of them covered by utility players. Then we'd look at the kids and see if anybody could cover for a couple of games.
It worked. Everybody felt close to the first team. Nobody was out on the periphery feeling like they'd never get a game. Those lads were all keen to work hard and take in information because they knew they'd get a chance to put it in to practice.
Then there's the man-management side of things. I've always said that a football manager has got 11 players who like him, seven who think he's alright andanother six or seven who can't stand him.
Keeping
that last group happy and motivated is always the hardest part of the job. But
if you've got a squad of 28 or 29 then suddenly you've got ten or 11 players
who can't stand you. Friction and unrest is a lot more likely.
If
Bielsa is sticking with his squad, I'm sure he'll adapt his training methods to
cope with the busy winter period.
In
my experience, fitness and tactical work take a bit of a back seat. You keep
sharp sessions to a minimum and make sure you aren't on the grass too long.
Rest and recovery are vital. When do you travel to away games? Where do you
stay? And you have to know your individuals. Older players can be a vital part
of your team but their body can't take – and doesn't need – the same workload
as a younger player.
Hopefully
any lack of signings won't come back to bite them as it did with us. But as a
supporter of the club, I'm confident.
Atthe start of the season, everybody questioned whether Leeds could keep up theintensity, whether they'd burn out by winter, whether they could dig out uglyresults. But since losing 4-1 to West Brom before the last international break,they've done exactly that, with four scrappy wins in as many games. They'reshowing all the characteristics you need to win promotion.
SIMON GRAYSON